The compromise that might just boost the JobSeeker unemployment benefit
Written by

Michael O'Neil, Executive Director, SA Centre for Economic Studies, University of Adelaide
The government is about to make an historic decision.
The JobSeeker[1] unemployment benefit (previously called Newstart) has scarcely increased in real terms since 1994.
In that time general living standards, as measured by real gross domestic product per capita, have almost doubled, climbing 83%.
Other benefits such as the age pension have broadly kept pace with living standards. They climb in line with wages rather than the slower-growing consumer price index.
In dollar terms the single rate is now just A$565.70 per fortnight, close to the poverty line and well below the $860.60 paid to single pensioners. Back in the early 1990s it was close to the pension.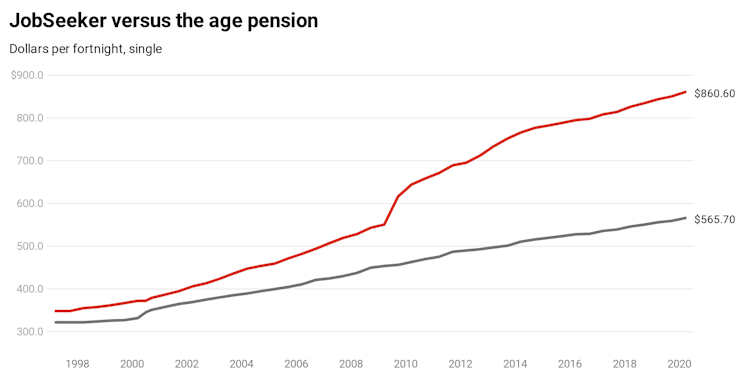 Authors: Michael O'Neil, Executive Director, SA Centre for Economic Studies, University of Adelaide
Read more https://theconversation.com/the-compromise-that-might-just-boost-the-jobseeker-unemployment-benefit-142321