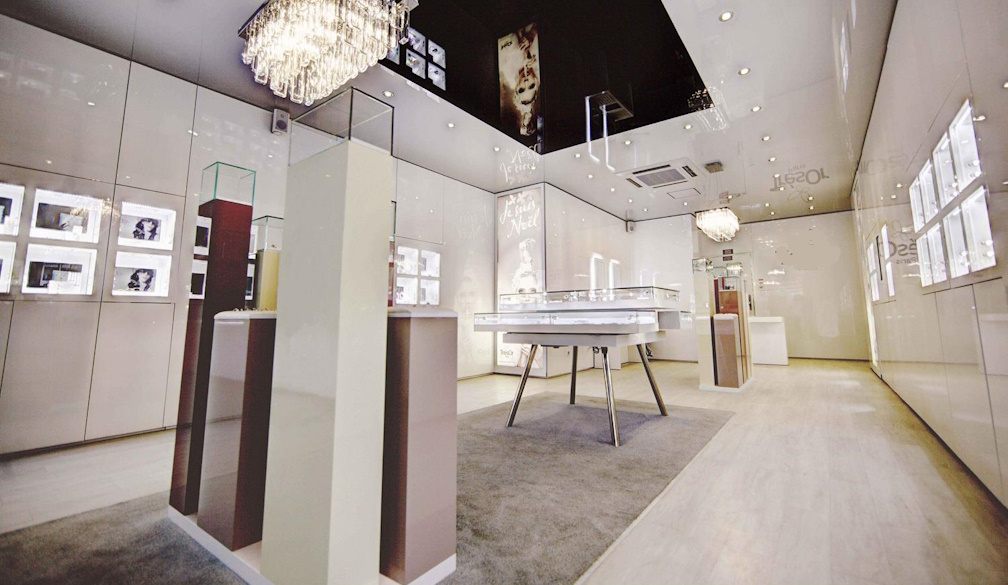 As the scorching Aussie summer sets in, so does the bustling holiday season. It's that time of year when eager shoppers search for the perfect gifts, and your store could be just the destination they're looking for. In this guide, we're diving into some sizzling Summer Shop Fitout Ideas that will draw in more Christmas customers than ever before.
These strategies are not just about sprucing up your store—they're about creating an unforgettable shopping experience that leaves a lasting impression. Implementing these tips will attract a steady stream of holiday shoppers, increase sales, and build customer loyalty.
So, grab a cold one, roll up your sleeves, and let's get your store set up for a summer season that's as hot as the Barbie!


1. Inviting Outdoor Displays
Entice potential customers to explore your store.
Why you Should Consider it:
Increased Foot Traffic

Eye-catching displays encourage passersby to step inside.

Seasonal Atmosphere

It sets a festive mood that aligns with the holiday season.

Showcases Products

Highlights featured items and promotions.
Embrace the Aussie summer spirit by creating inviting outdoor displays. A well-curated setup can turn curious onlookers into enthusiastic customers, giving your store a bustling holiday atmosphere.

2. Interactive Product Demonstrations
Engage customers and encourage them to interact with your offerings.
Why you Should Consider it:
Allows shoppers to experience products firsthand.

Boosted Sales

Increases the likelihood of impulse purchases.

Memorable Shopping Experience

It leaves a positive impression and fosters customer loyalty.
Elevate your customer experience with interactive product demonstrations. This hands-on approach captures attention and drives sales, making your store a destination this Christmas.

3. Thematic In-Store Decorations
Work alongside interior decorators or commercial painting contractors to create a festive and memorable shopping environment.
Why you Should Consider it:
Holiday Ambiance

It evokes the Christmas spirit, enhancing the overall shopping experience.

Social Media Buzz

Instagrammable setups encourage customers to share their experiences online.

Differentiation

It sets your store apart and leaves a lasting impression on shoppers.
Transform your store into a holiday wonderland with thematic decorations. The festive atmosphere will attract more customers and leave them with warm memories of their shopping experience.

4. Seasonal Product Bundles and Gift Sets
Reason: Offers convenience and encourages higher-value purchases.
Why you Should Consider it:
Convenience for Shoppers

Pre-curated bundles simplify the gift-buying process.

Increased Average Transaction Value

Encourages customers to spend more on complementary items.

Enhanced Gifting Options

Provides a broader range of choices for different budgets and preferences.
Maximise your sales potential with seasonal product bundles and gift sets. By offering convenient and attractive options, you make shopping easier for customers and boost your store's revenue during the holiday rush.
5. Engaging in On-Site Events and Workshops
Create a sense of community and draw in potential customers.
Why you Should Consider it:
Community Building

It fosters a sense of belonging among customers and builds brand loyalty.

Increased Dwell Time

Encourages shoppers to stay longer, increasing the chances of purchases.

Word-of-Mouth Promotion

Events can lead to positive reviews and recommendations.
Host exciting in-store events and workshops to create a lively atmosphere. It provides entertainment for your customers and builds a strong community around your brand, ultimately driving more business through your doors this holiday season.
Incorporating these Summer Shop Fitout Ideas into your store's holiday strategy can be a game-changer for your business. From the inviting outdoor displays that beckon customers inside to the interactive product demonstrations that engage their senses, each suggestion is a powerful tool to enhance the shopping experience.
Thematic decorations and seasonal product bundles add an extra layer of allure, making your store a go-to destination for Christmas shoppers. And let's not forget the impact of engaging in-store events and workshops—creating a sense of community can genuinely set your store apart.
By combining these strategies, you're creating an environment that shoppers will remember and setting the stage for increased sales and customer loyalty. These efforts show your dedication to providing an exceptional shopping experience, a critical factor in building a strong and sustainable business.
So, as the temperatures rise and the holiday season approaches, take these ideas to heart and let your store shine. With a thoughtful and well-executed summer fitout, you're poised to make this Christmas season one for the books. Here's to a prosperous and joyful holiday season for you and your valued customers!