a clever way to include homes in the age pension assets test
Written by

Anthony Asher, Associate Professor, UNSW
Here's the boldest idea the government's inquiry into retirement incomes[1] should consider but might not: no longer exempting all of the value of each retiree's home from the pension assets test.
The test would merely exempt part of the value of retirees' homes. The change would free-up funds to support other retirees who are struggling because they have to pay rent.
It's an idea with an impressive lineage.
The Henry Tax Review[2] suggested exempting only the first A$1.2 million. The bit above $1.2 million would be regarded as an asset and subject to the test.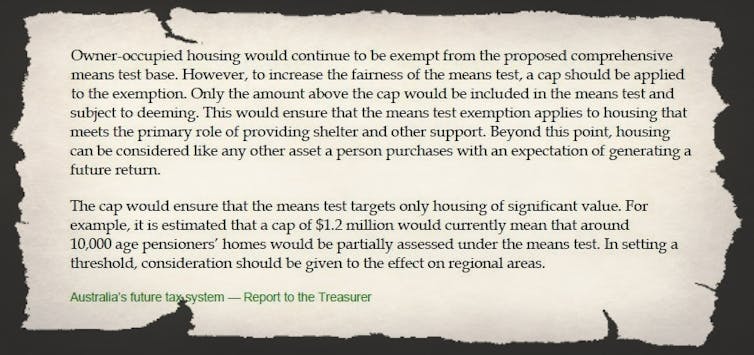 Authors: Anthony Asher, Associate Professor, UNSW
Read more http://theconversation.com/postcode-by-postcode-a-clever-way-to-include-homes-in-the-age-pension-assets-test-125500