Mantra Group to acquire the management rights for Southport Central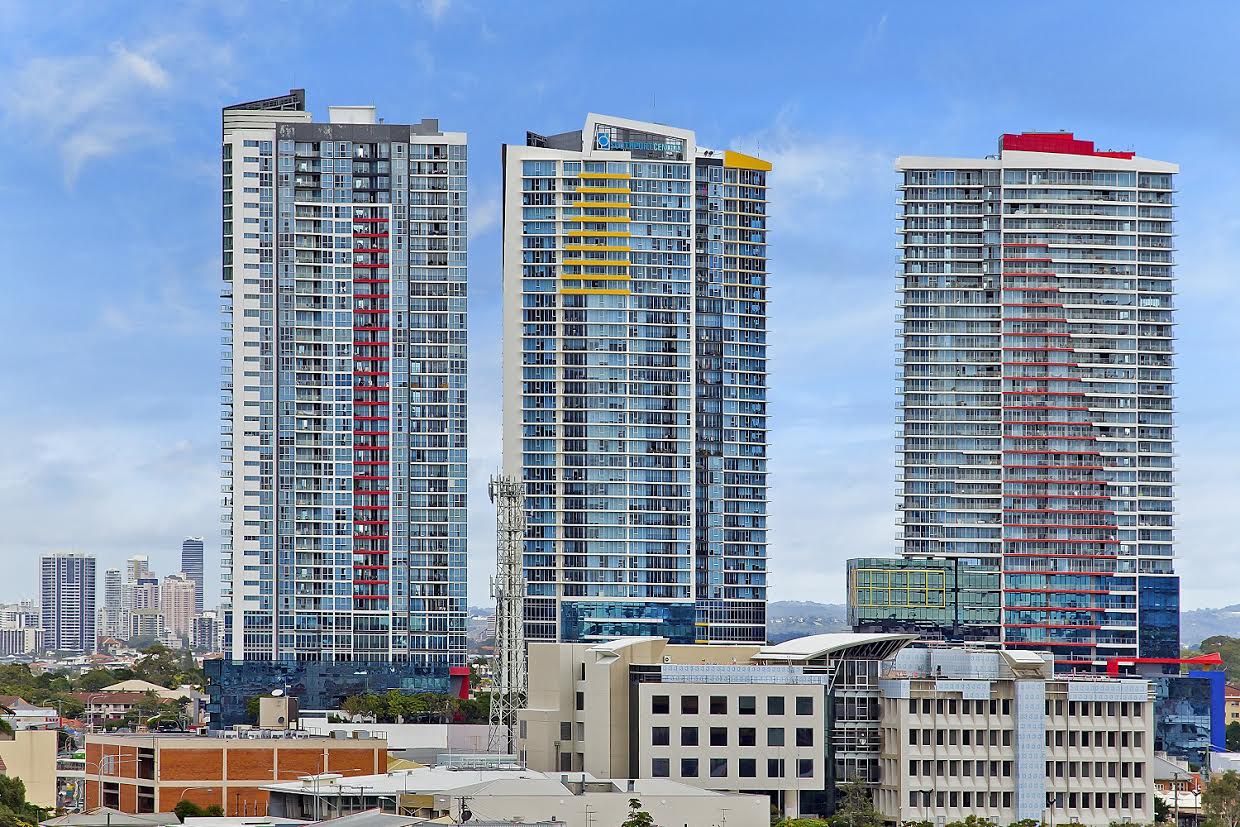 Leading Australian accommodation operator Mantra Group today announced it has executed an agreement to acquire the management rights for Southport Central, a large-scale permanent rental business on Queensland's Gold Coast.
Located in Southport's thriving business district and just 4.6km from the heart of Surfers Paradise, the acquisition of Southport Central will add 788 permanent letting apartments to Mantra Group's portfolio which spans Australia, New Zealand, Indonesia and Hawaii.
Mantra Group CEO Bob East said the acquisition is in line with Mantra Group's stated strategy to selectively grow its permanent rental business and the addition of the upmarket Southport Central is well timed to coincide with strong residential market conditions in the lead up to the Gold Coast 2018 Commonwealth Games.
"We're very excited about this acquisition as it will open up additional growth prospects in the permanent rentals sector," he said.
"Southport Central is not only complementary to our existing portfolio, but also reinforces the strong momentum in our organic growth strategy and consistent ability to convert our pipeline."
Blue Sky Private Real Estate investment director Andrew Lee said the sale to Mantra Group was a key part of Blue Sky's accommodation strategy.
"Our strategy in this sector over the past few years has been to accumulate high yielding management contracts in favourable locations with upside rental and let pool potential. We purchased the Southport Central asset in 2014 following the announcement of a number of infrastructure projects in the local area and have since added a number of rooms to the let pool and driven rental growth in the backdrop of a growing Gold Coast market," Mr Lee said.
"Mantra Group, a sector leader in the accommodation industry, was a standout choice for our sale of the asset, and provides a great outcome for our investors."
The $700 million Southport Central project was developed by high profile Gold Coast developers the Raptis Group between 2006 and 2009 and comprises 788 stylish and contemporary residential apartments across three towers.
Two outdoor pools, an indoor pool, spa, saunas, steam room, two gymnasiums, multiple entertaining areas and secure basement car parking as well as access to Southport's central business district, Broadwater Parklands and public transport are also offered by the property.
Mantra Group's permanent rental business will see one, two and three bedroom apartments let on a long term residential lease basis at Southport Central.
Mantra Group, the Gold Coast's largest accommodation provider, has 23 properties on the Gold Coast (under the Peppers, Mantra and BreakFree brands) in Surfers Paradise, Broadbeach, Coolangatta and the Gold Coast Hinterland.
Mantra Group's acquisition of Southport Central is scheduled to settle on 31 August, 2016 (subject to usual conditions).
Blue Sky Private Real Estate is a division of Blue Sky Alternative Investments (ASX: BLA).
About Mantra Group
Mantra Group is the leading Australian-based hotel and resort operator.  Mantra Group's portfolio consists of 127 properties with more than 20,000 rooms in properties under management, across Australia, New Zealand, Indonesia and Hawaii. Operating three well-known and trusted brands – Peppers, Mantra and BreakFree - Mantra Group operates the second largest network of accommodation properties in Australia (by room number). The Group is positioned to offer both leisure and business style accommodation ranging from full service city hotels and self-contained apartments to luxury resorts and retreats. The Group successfully listed on the ASX in June 2014 and in its first year as a public company was elevated to the ASX 200:
www.mantragroup.com.au; www.peppers.com.au; www.mantra.com.au; www.breakfree.com.au
About Blue Sky Private Real Estate
Blue Sky Private Real Estate is a division of ASX 300 listed Blue Sky Alternative Investments Limited (ASX: BLA), a leading diversified alternative investment asset manager. Blue Sky was listed on the Australian Securities Exchange in January 2012 and is the only listed fund manager in Australia focused on a diversified portfolio of alternative assets. Established in 2006, Blue Sky has generated strong returns uncorrelated with Australian listed equity markets. Blue Sky has offices in Brisbane, Sydney, Melbourne, Adelaide and New York, a team of more than 80 and a broad investor base including institutional, wholesale and retail clients. Alternative assets include direct investment in private equity, real estate, infrastructure, hedge funds and other real assets. For real-time company announcements, investment opportunities and investment performance, download the Blue Sky Fingerprint app from the App Store or Google Play.