Written by NewsServices.com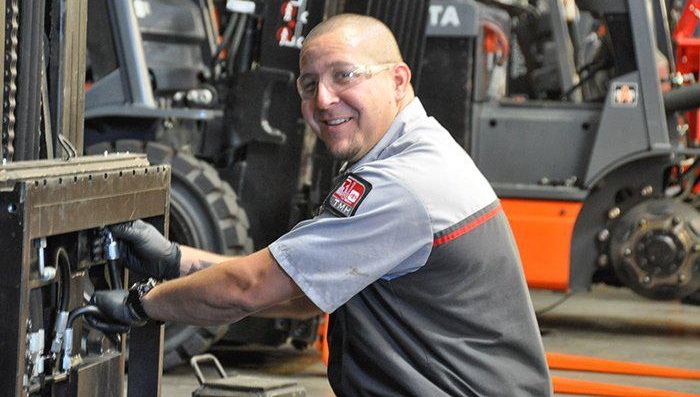 Fork lifts are one of the most important pieces of factory and warehousing technology. They are largely responsible for streamlining both industries, ensuring team members can easily and quickly move items and products without having to do it manually.
But they are logistical equipment, and like other logistical equipment they are susceptible to breakdowns and operational problems.
If this happens, it's important to have the best fork lift parts available for a quick repair solution.


Check out the range at All Star Access Hire if you're looking for forklift hire.

Ensure you have these vital parts at the ready:
Brakes
Brakes are one of the most important safety applications in warehousing. Without properly working brakes, both the operator and other staff are susceptible to all kinds of injuries, meaning they have to be working at full capacity to ensure team member safety.
Regardless of whether your unit has drum brakes, brake pads or another system, it's vital to ensure that they are working at full capacity and - if not - that you are able to quickly change them so that you can safely get the unit back on the factory or warehouse floor.
Tyres
Tyres, naturally, are prone to ripping, chunking and other issues that when exacerbated become quite dangerous for the forklift operator and their colleagues. Checking the tyres is, of course, another vital aspect to check when inspecting your unit, and they should be properly changed if they are experiencing problems.
Filters
Air and oil filters help in protecting the model's engine from preventable and often expensive damage such as overheating and oil contaminants. It is important to regularly replace filters pertaining to the manufacturer's maintenance guidelines is important for maintaining your model's longevity.
Mast chains
Mast chains are imperative for extending the unit's carriage and mast, but this means they are also susceptible to issues especially when put under enormous stress and strain.
They are directly responsible for lifting heavy loads and managing weight at extended heights, so there is nothing more dangerous than having damaged mast chains working on your unit.
This can lead to all kinds of severe injuries as well as fatalities, so if your model's mast chains are damaged then it is vital that you have some ready to replace them.
Tynes
Tynes are vital to the fork lift's overall functionality, because they continually lift heavy loads and are susceptible to wear over time. What's more, tynes can also become damaged due to misaligned load placement and lifting.
Given that tynes are imperative to the unit's lifting capacity, they are also considered a part that when damaged makes the operator susceptible to injury. Checking the tynes is an imperative aspect of checking the unit's overall operation capacity, ensuring that the unit can lift properly without damage having been done by previous subpar lifts.
Hydraulic parts
The unit's hydraulic system is designed to help lift loads and move the chains. If there are problems with the hydraulic system then the unit is susceptible to stuttering lifts and other operational issues, thus making the model a danger to the operator and their colleagues.
As you can see, the forklift - whilst being one of the most important pieces of factory and warehousing equipment - is also susceptible to problems that require efficient repair.
If your machine is experiencing problems with the above-listed components then it is important for your team to have spares on-hand or immediately take the model to receive professional repairs or maintenance.