JobMaker is nowhere near bold enough. Here are four ways to expand it
Written by

Brendan Coates, Program Director, Household Finances, Grattan Institute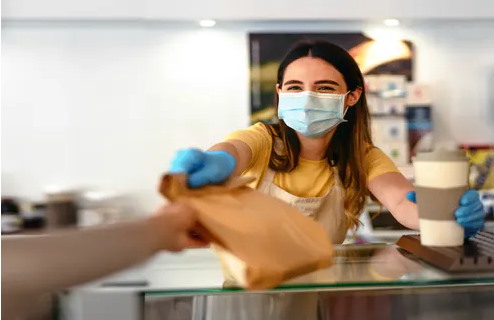 The government has targeted its JobMaker Hiring Credit[1] too narrowly.
The scheme to go before the Senate this week will give employers who take on someone aged 16 to 29 years who has been on JobSeeker or a related benefit a bonus of A$200 per week, and a bonus of $100 per week if the person is aged 30 to 35 years.
New hires older than 35 won't attract a bonus, and nor will new hires who have been out of work but not on JobSeeker.
The bonus will last for up to a year.
There are reasons to focus on young people. Youth unemployment is 14.5%, almost double the economy-wide average, and young people have lost more working hours than older people.
Also, young people will arguably be scarred for longer by the experience of unemployment (although many older people will be scarred for just as long or longer, never returning to work).
But Australians aged 35 and younger make up less than half of those on JobSeeker.
Most – about 800,000 of the 1.5 million – are older than 35.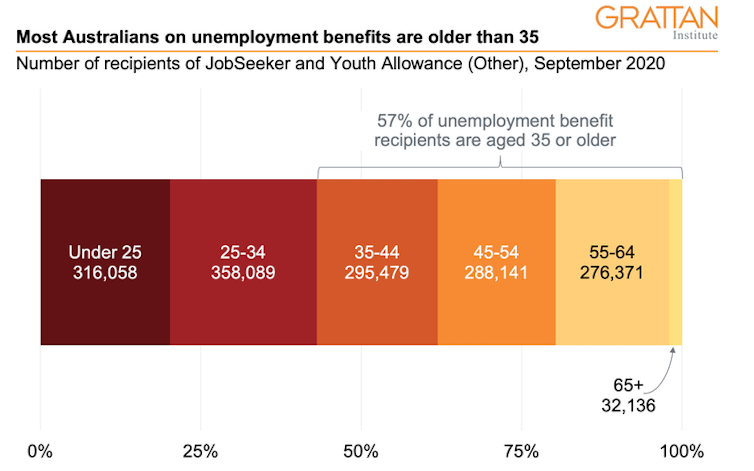 Authors: Brendan Coates, Program Director, Household Finances, Grattan Institute
Read more https://theconversation.com/jobmaker-is-nowhere-near-bold-enough-here-are-four-ways-to-expand-it-148980