Urban Alley Brewery brewery turns to hand sanitiser production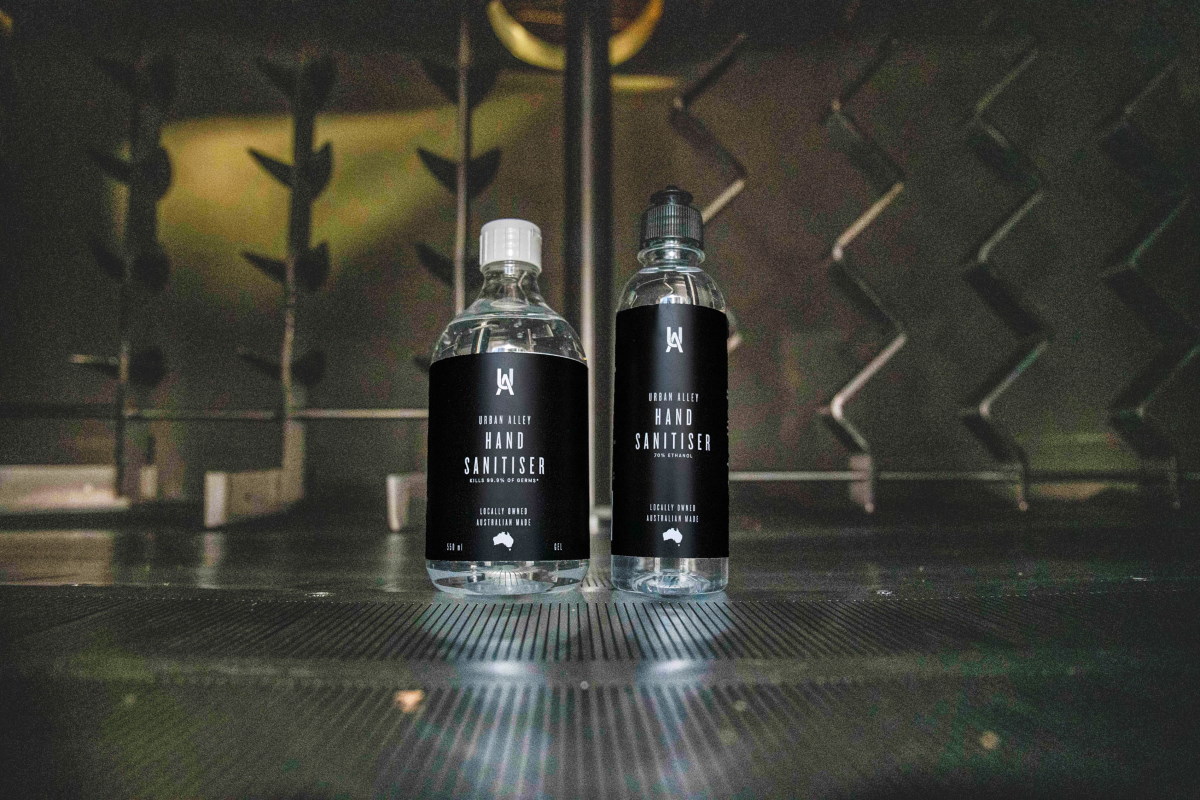 Melbourne CBD independent craft brewery turns to hand sanitiser production Urban Alley Brewery at The District Docklands remains operational amid Stage-3 shutdowns 
Urban Alley Brewery – a Melbourne CBD independent craft brewery located at The District Docklands is now using their resources and facilities to produce hand sanitiser.

The initiative was motivated by a desire to keep staff employed and to continue to provide a service that meets the needs of the community. The product is 100% Australian made and owned, generating in excess of 100 jobs throughout the whole supply chain. 
In addition to offering a craft beer delivery service Urban Alley Brewery now has hand sanitiser available to order online with delivery and contactless pick-up options. The team at Urban Alley Brewery have been able to turn around a 3-month process in just 3 weeks. 
"Urban Alley Brewery was essentially shut down" said Urban Alley Brewery's Managing Director Dean Grant. "We had to innovate to keep our wonderful team members employed. Together with our head brewer and development team we decided to use our resources and facilities to produce a product that meets the needs of our community – hand sanitiser". 
The District Docklands CEO George Karabatsos commended the retailer's innovation: "Urban Alley Brewery is a great example of a local Aussie business adjusting their operations to provide a much- needed product to their customers. As a CBD precinct, we have a large community of people that depend on us for essentials and we are committed to supporting them along with our incredible retailers." 
Available from this week, Urban Alley Brewery will be producing over 100,000 units weekly of hand sanitiser to meet market demand. Managing Director Dean Grant sees this as a long-term business.

Order online here: www.urbanalleyhandsanitiser.com
Urban Alley Brewery have two hand sanitisers available (both are 70% ethanol) with 12 packs now available online for order and delivery within 40km radius of the CBD for an additional $10. There will be 2, 4 and 6 packs for online order on the website this afternoon with an option for Order & Collect located at the front of Dan Murphy's in The District Docklands' fresh food precinct, Market Lane. 
- 300ml Liquid Hand Sanitiser with Hop Oil $14.95 each - 550ml Gel Hand Sanitiser $19.95 each 
About UAB: 
Urban Alley Brewery is situated underneath the Melbourne Star Observational Wheel at The District Docklands since September 2018. They specialise in brewing craft beer into kegs & cans and were the first to introduce E6PR biodegradable 6 pack holders in Australia and fifth in the world. They pride themselves on being locally owned and made and producing very high-quality craft beer and now