50 years ago when the Middle East was at war, oil prices skyrocketed. But it probably won't happen this time.
Written by

Jamie Cross, Assistant Professor of Econometrics & Statistics, Melbourne Business School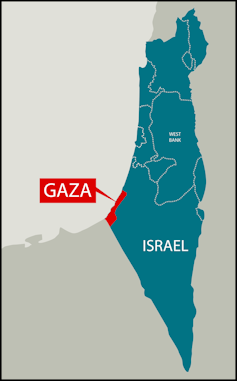 Global oil prices jumped after Israel declared war on Hamas in response to its unexpected attack on Israel on Saturday, the eve of the 50th anniversary of the 1973 Arab-Israeli War.
Back then, between late 1973 and early 1974, the world oil price almost quadrupled[1] after the United States offered financial support to Israel in the Arab–Israeli War. The Organisation of Arab Petroleum Exporting Countries cut off oil exports to nations including the US, the United Kingdom, Canada and Japan.
Could it happen again? Although it has been said that history doesn't repeat, but it rhymes[2], the answer is almost certainly no.
While there are uncanny similarities between the events of 1973 and today, there are more important differences.
This time it's different
The 1973 war pitted Israel against two oil-producing nations: Egypt and Syria.
When the US offered support to Israel, the Organisation of Arab Petroleum Exporting Countries instituted an oil embargo, followed by a series of production cuts that pushed up world price of oil.
This 2023 war pits Israel against Hamas, the Islamist group that controls the tiny Gaza Strip[3], hemmed in by Israel, Egypt and the Mediterranean Sea.
Read more https://theconversation.com/50-years-ago-when-the-middle-east-was-at-war-oil-prices-skyrocketed-but-it-probably-wont-happen-this-time-215523