Is a Free Vehicle History Check Worth It? - Pros and Cons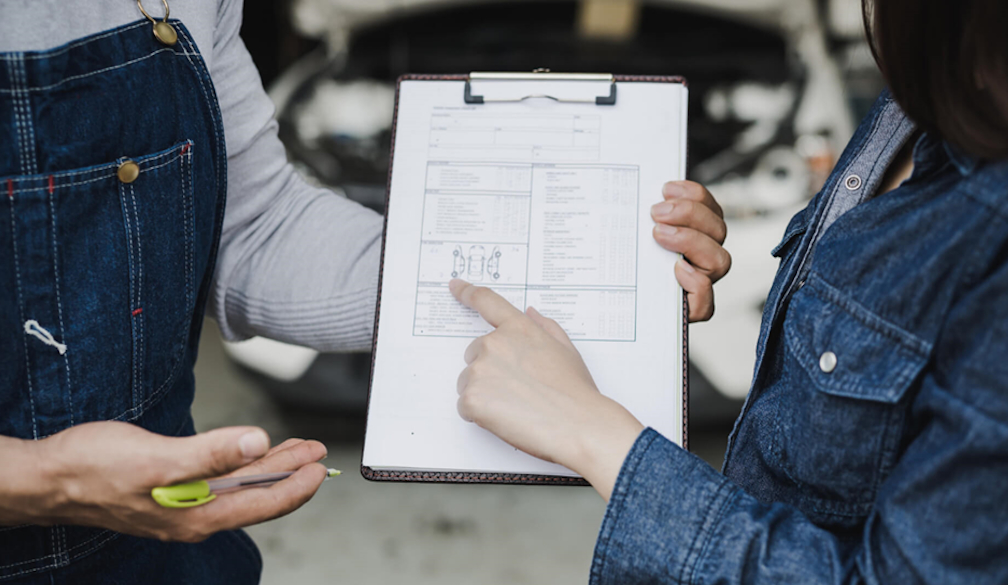 In our world today, we've become adept at thoroughly investigating the backgrounds of doctors, babysitters, and even the homes we choose to live in. In matters concerning our well-being, security, and financial decisions, there's one undeniable truth: thorough research is a must. And, believe it or not, this same principle applies to the world of cars.
Car, much like people, can harbor hidden secrets. If you're not privy to their past, these secrets have the potential to turn your joyride into a major headache. When you're in the market for a new vehicle, you're not just picking out a mode of transportation; you're securing a partner for years of dependable and safe travel. Vehicle history reports are like treasure chests, packed with vital details about a car's past, from accidents to true mileage, maintenance records, and potential recalls. While they may not scream lemon, they can certainly raise red flags to save you from future troubles.
These reports, also known as Vehicle Identification Number (VIN) Checks, offer varying levels of information, depending on your investment. Let's explore how they guide you to a secure and well-informed choice for your next set of wheels.
In this blog post, we'll dive into the world of used car buying and explore the pros and cons of relying on a free vehicle history check. We'll break down key terms like Vehicle Identification Number (VIN), Personal Property Securities Register (PPSR) check, Registration check, and more to help you make an informed decision.
Understanding the Basics: What's a Vehicle History Check?
When you're in the process of purchasing a pre-owned vehicle, the vehicle history check becomes an invaluable ally. This examination, frequently conducted online offers a wealth of valuable insights into the car's history, encompassing details about its previous owners, maintenance records, accident history, and more. But should you stick with the free options or invest in a more thorough examination? Let's weigh the options.
Pros of a Free Vehicle History Check:
Quick and Convenient:
Free vehicle history checks are typically fast and easy to access. With just a few clicks, you can quickly acquire vital information about the pre-owned car that has captured your attention.
Basic Information:
Free checks may offer details like the car's registration number, odometer readings, and sometimes even the car's make and model.
Initial Screening:
They can help you quickly eliminate cars with obvious issues, saving you time and effort in your search.
Cons of a Free Vehicle History Check:
Limited Information:
Free checks often provide only a fraction of the car's history, leaving out crucial details.
Risk of Missing Red Flags:
They might not reveal hidden problems, such as outstanding finance owing, security interests, or if the car was previously written off.
Incomplete Picture:
You might not get the full scoop on the car's service history or previous owners, which could impact your decision.
Why Go Beyond the free check?
Now, let's talk about why investing in a more comprehensive vehicle history check can be a wise decision. When you opt for a paid service, you typically gain access to a wider range of information, including:
PPSR Report: This report includes vital data about the car's financial history, ensuring you don't end up with a vehicle that has money owing to a finance company.
Chassis Number and VIN: These are unique identifiers that can help you confirm the car's authenticity and avoid stolen vehicles.
Previous Owner Information: This gives you insights into how well the car was maintained and whether it changed hands frequently policy expiry date.
Written-off Status: An investment in a paid check can reveal whether the vehicle was engaged in a significant accident that led to it being declared as a total loss by an insurance company.
PPSR Search Certificate: This certificate provides a legal guarantee of the car's history, offering peace of mind when purchasing from a private seller or a licensed dealer.
Potential Recalls:
Staying up-to-date with recalls is crucial for safety. A vehicle history report has the capability to notify you about any ongoing recalls that might affect the car. This data empowers you to be proactive in addressing safety concerns and assessing the vehicle valuation value.
The beauty of these reports doesn't stop there. They are often referred to as vehicle identification number (VIN) checks The VIN, like a car's fingerprint, is unique and reveals a world of information about the vehicle's origins, specifications, and more. When you engage in a VIN check, you unlock the ability to delve even deeper into the car's history, leaving no stone unturned.
Accidents and Damage History:
One of the critical aspects of these reports is their ability to unveil any accidents or damages a vehicle may have endured. For a moment, picture this: a car with an unblemished exterior, pristine in its appearance, yet concealed beneath the surface are remnants of past collisions. Without the insight from a vehicle history report, this hidden history could translate into costly repairs and unforeseen hazards.
True Mileage:
Another gem hidden within these reports is the revelation of a vehicle's true mileage. In the used car market, it's not uncommon to encounter odometers that have been tampered with or rolled back, disguising a car's actual usage. A reliable report sets the record straight, ensuring that you invest in a vehicle that truly offers the value and longevity you expect.
Maintenance Records:
The diligence of previous owners in maintaining their vehicles is also exposed through these reports. Consistent maintenance and a commitment to following scheduled service are signs of a car that has been properly cared for. Conversely, the absence of maintenance records may hint at hidden issues that require attention. This includes the registration expiry date or the car's service manual.
In conclusion:
When it comes to purchasing a used car in any state of Australia, don't underestimate the value of these vehicle history reports. Rego Check WA serve as your compass, guiding you toward a secure and well-informed choice. In a world where car sellers are not providing authentic and real information, you can always ensure your journey with a set of wheels that offers both reliability and peace of mind.