Top 4 Baking Blogs You Should Check Out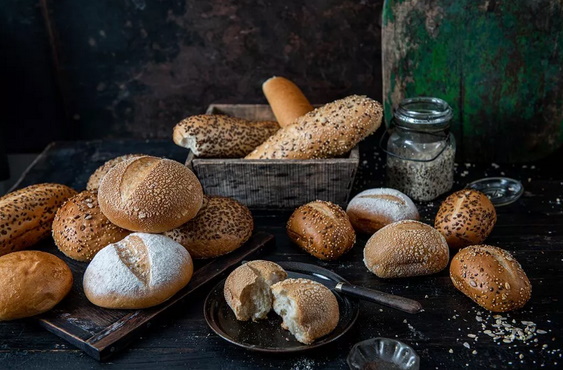 Do you want to improve your baking skills by teaching yourself recipes and techniques from baking blogs? Well, you've come to the right place! Keep reading to learn of the top Australian baking blogs you should check out for helpful resources on baking and delicious recipes to follow.
Bake From Scratch
Bake From Scratch is a well established baking blog, complete with an extensive website alongside a print and digital magazine. Bake From Scratch is a beginner-friendly baking blog, filled with recipes, information on professional bakers, equipment reviews and even baking event schedules. It is a place where you can gather all your baking-related information in one place, and with so much content on the blog, you'll never run out of things to read!
If you're more of a listener rather than a visual reader, you can also listen to Bake From Scratch's podcast called The Crumb. The Crumb podcast covers additional topics such as more detailed explanations of recipes and conversations with guest bakers and celebrities.


The Cake Mistress
For more baking blogs on cakes, The Cake Mistress is a great blog to check out. The blog features all kinds of creative recipes on cakes and cupcakes, such as jelly cakes, ginger beer date cakes and the Aussie favourite - lamingtons. Not only that, The Cake Mistress also contains recipes for other popular sweets such as brownies, muffins, cookies, slices and tarts.
All the recipes on The Cake Mistress are detailed and feature a written, detailed method as well as a more distinct step-by-step method. Some recipes also include videos for bakers to watch. As a bonus, the recipes also contain a little bit of background information on the type of cake being made and its history, helping bakers learn more about different types of cakes and ingredients. 


Baker's Treat Baking School
If you're looking for a place to learn baking techniques and efficient equipment usage, then Baker's Treat Baking School is the blog for you. The Baker's Treat Baking School's Blog features many pieces filled with helpful advice on bread making and techniques used in baking. The blog also contains information on working with farmers and the different types of ingredients used in baking.
If the blog is not enough, readers can also head on over to the baking classes offered by the Baker's Treat Baking School, as well as refer to their Tools and Ingredients Sop for more resources regarding the baking process.


Suprima Bakeries
Last but certainly not least is the Suprima Bakeries blog. Intended for bakery owners and professional bakers, Suprima Bakeries blog is a great resource to check out if you are looking to learn more about the process of running a bakery (the business side of things) as well as details concerning common bakery products such as breads, flatbreads, rolls and scrolls. They are wholesale bakery suppliers so have all the inside knowledge on bread trends.
The blog features pieces on many different topics, ranging from incorporating hot dogs into a bakery, to the difference between fermenting and retarding dough. 
Make sure to check out the blogs recommended above if you're looking to learn more about baking, find more delicious recipes and even better understand the process of running a bakery.