SKYE Suites prepare for next phase of growth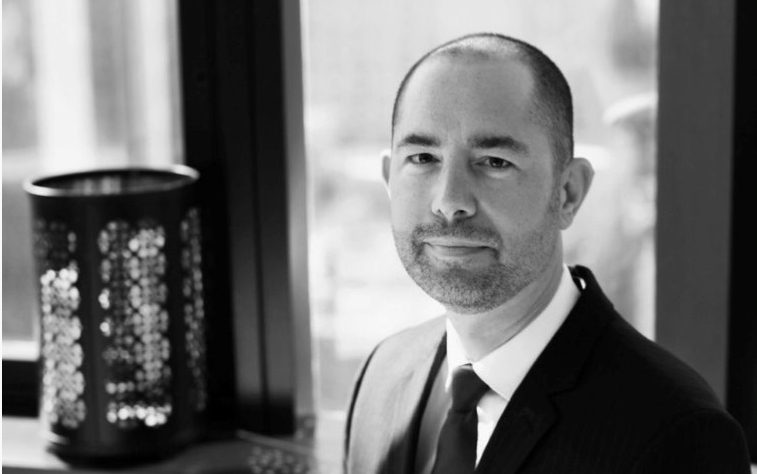 Leading innovative hotel division of global real estate developer Crown Group, SKYE Suites, has taken the next step to cement their position within the luxury hotel market, announcing Mr Ari Foo as Sales Director of SKYE Suites. Foo will lead all hotel-based sales activities and will be responsible for developing sales strategies and operations for the SKYE Suites' portfolio of luxury boutique hotels including SKYE Suites Sydney, SKYE Suites Parramatta and SKYE Suites Green Square. 
Mr Foo's extensive 25-year career within the property and hotel sector extends across high profile sales, strategy and operational roles. Like SKYE Suites continually strives to reach new heights creating vertical villas in the sky and destinations in the clouds, Ari Foo will elevate the SKYE Suites team and add a high calibre of worldly experience and superior guest service that will continue accelerating SKYE Suites into an exciting new phase of growth. 
Prior to joining SKYE Suites, Mr Foo was Director of Global Sales at Hyatt Sales Force for five years managing a $USD30M portfolio and was awarded Top Producer – Global Account Teams. Prior to this he spent 10 years with Grand Hyatt Melbourne where he was the recipient of the prestigious Hyatt Masters award for three consecutive years in recognition for his account management and business development of key corporate for the property. This award represented the top 5% of Hyatt Sales staff globally and is a proud career milestone for Mr Foo. 
Whilst the hospitality and travel industry are currently facing new and unique market challenges, Ari Foo has the experience, relationships and ambition to take charge of the new role. Foo explains, "I'm thrilled to take on the new role of Sydney Sales Director at SKYE Suites at a time when the hotel and travel sector is going through one of the most difficult times in its history. I believe we have a strong product that holds an enormous amount of appeal to a variety of market segments and is currently bucking the trend in the current landscape with strong occupancy across all three hotels. With the current hotel landscape so dynamic, we will be implementing sales solutions that highlight our hotel's personalised guest services that are tailored to each and every guest's needs." 
Joining the SKYE Suites team was an obvious next step for Mr Foo who has worked with some of the most well-known names in the industry. 
"My alignment has always been with 5-star properties so SKYE Suites' unique placement in the apartment space with award-winning architectural designs and 5-star luxury hotel experience was certainly appealing. I was also attracted to the vision and future growth and directional plans for SYKE Suites, it is a forward- thinking company. I believe this new role will be a great opportunity to continue growing professionally simultaneously with the brand," Mr Foo continues. 
While still in the first few weeks of the role, Ari Foo has launched straight in with goals to continue boosting brand exposure, launch into new market segments and create a sales and marketing team that is aligned with the core values of SKYE Suites. Currently he is enjoying the daily opportunities and hands on experience of working across all hotel sales and marketing aspects that you don't always get with larger brands. 
Crown Group CEO, Iwan Sunito, who is overjoyed with the appointment and the promise that Mr Foo brings, says, "We are delighted to have Ari join SKYE Suites as Sales Director and already have some exciting plans to continue producing remarkable results and brand awareness for SKYE Suites' boutique luxury hotels." 
"For SKYE Suites, building a strong and experienced sales team that have a specific market focus is part of our long-term growth strategy and is imperative for SKYE Suites to continue delivering five-star hotel experiences for our broad range of guests," Mr Sunito concludes. 
The SKYE Suites brand first launched in August 2017 with the opening of the stunning SKYE Suites Parramatta. This was followed by the second SKYE Suites opening in October 2018 as part of the Arc residential tower at 300 Kent St. Recently, SKYE Suites' unveiled the third luxury serviced apartment hotel at Green Square part of the eye-catching $575 million Infinity building on the corner of Bourke Street and Botany Road. 
All three properties articulate SKYE Suites' usual hallmarks of iconic architecture, resort-style facilities, comfort and technology all while providing access to the excellent surrounding dining and shopping offerings. 
For more information and to book, visit www.skyesuites.com.au. 
About SKYE Suites 
SKYE Suites is the innovative hotel division of global real estate developer Crown Group. It was borne out of a vision to create an architecturally inspired, spacious and luxurious urban resort experience. The name SKYE Suites originates from the inspiration of creating vertical villas in the sky, a destination in the clouds. Every aspect is centred on creating a personalised curated experience with the full facility of residential living, comfort and connectivity. SKYE's Suites goal is to elevate the hotel experience to a greater height. 
About Crown Group Crown Group Holdings (Crown Group) is a leading Australian property group specialising in property development, property investment and serviced apartments. The company was co-founded by architect Mr. Iwan Sunito and engineer Mr. Paul Sathio with its first project in 1996. 
Crown Group has successfully completed major developments in Sydney's best locations including Bondi, Bondi Junction, Parramatta, Ashfield, Epping, Homebush, Newington, Pennant Hills and Rhodes and most recently the 25- storey Arc by Crown Group in Sydney CBD. 
Today, Crown Group boasts a $5bn portfolio of projects under development and in the pipeline and is currently developing four major projects in the Sydney area: Infinity by Crown Group in Green Square; the $500 million five tower precinct Mastery by Crown Group in Waterloo being developed with Mitsubishi Jisho Residence; Waterfall by Crown Group in Waterloo; and Eastlakes Live by Crown Group the most exciting new address in the Eastern Suburbs. 
Crown Group launched SKYE Suites Parramatta in August 2017 followed by SKYE Suites Sydney in October 2018 and most recently SKYE Suites Green Square in April 2020. www.crowngroup.com.au 
Awards 
Crown Group has been awarded more than 30 high-profile industry awards including the 2018 UDIA NSW Best Mixed- Use Development and 2016 International Property Awards Best Residential High Rise Architecture Australia for V by Crown Group Parramatta; 2017 Property Council of Australia's Annual Property Congress' one of the World's best projects for Infinity by Crown Group; 2017 Master Builders Association (MBA) NSW Excellence in Construction Awards for SKYE by Crown Group, 2015 International Property Awards Best Residential Development Australia for Arc by Crown Group, 2015 Master Builders Australia (MBA) NSW Excellence in Construction Awards for Viking by Crown Group Waterloo and 2014 Urban Development Institute of Australia (UDIA) NSW President's award – considered one of the highest property development accolades in Australia – for the seven-tower, resort-style development Top Ryde City Living. www.crowngroup.com.au/industry-recognition/