Get Into Leisurewear: How to Rock the Luxury Athleisure Trend This Spring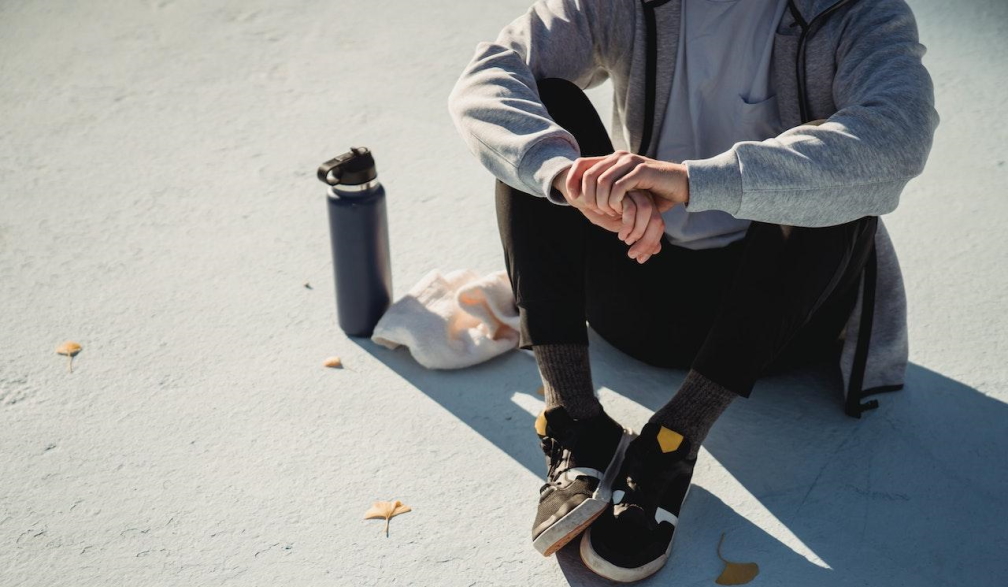 What if I tell you that luxury fashion and activewear are no longer two separate notions? With the change in people's attitudes towards leading a healthy, active lifestyle, came a change in the fashion industry as a whole. People just want to be comfortable, and they want versatile clothes. So, naturally, the fashion industry is giving them what they want on the runway – activewear and leisurewear, but made from luxury materials, that can be worn both while relaxing at home and to a fancy restaurant. However, this trend may be difficult for some to pull off. Here are our tips that will help you rock athleisure looks this spring.
Invest in quality
Since leisurewear are pieces we wear most often, it is important that you get your money's worth. Athleisure pieces are often worn both during exercising, and in your free time, so you need them to be durable and high-quality. You don't want your black leggings to fade after 5 wears, or even worse, to become see-through on your thighs and backside. This is why we believe that you're better off buying something that is a bit more expensive, but that will last you for years. Not to mention that quality materials look better when styled for occasions other than the gym, while cheap materials will just make your whole outfit look cheap.
Choose versatile pieces
The biggest mistake people make with athleisure is that they buy clothes that aren't meant to be worn everywhere. Sometimes it's the materials, sometimes it's the color or cut, but either way, by making the wrong choice, you risk looking like you just walked out of the gym. The key is to choose versatile pieces, ones you can pull off at any occasion. A good pair of joggers can be dressed down with a blazer and heels for a night out or combined with a t-shirt and slides for a casual day. A versatile terry cloth polo shirt can be worn both on the golf course and under a blazer. A denim jacket can be worn over a dress or with joggers and a hoodie. What we're saying is, choose staple pieces, they can be dressed up and down and styled for most casual occasions.
Choose comfortable shoes
Just like clothes, athleisure shoes are becoming more popular this spring, especially designer sneakers. Obviously, you won't wear designer shoes to the gym, but a pair of Nike Zoom Pegasus will look just as good on the street as they will in the gym. Sneakerheads have popularized collecting stylish sports shoes, and they have become a staple in streetwear and leisurewear. Although most exclusive brands considered it vulgar in the past, the premium sneaker has now become the fastest-growing category for most luxury brands. There are styles and colors to fit every personality and occasion. Not only are they stylish, but they are far more comfortable than heels or dress shoes, and we are all for that.
Layer up or down
One thing that is good about athleisure wear, aside from it being very comfortable, is that it can be styled, layered, mixed, and matched all to your liking. A pair of high-waist bicycle shorts underneath ripped low-rise baggy jeans, slit-back flowy shirts over sports bras, long leather coats over hoodies – anything goes. The only trick is to get the colors right. We would usually recommend sticking to a neutral or pastel palette for women, and guys would look better in solid colors, and monochrome palettes with a splash of color here and there. Don't be afraid to play with silhouettes, mix tight-fitting with baggy clothes, and mix materials and textures, just don't go overboard with prints and patterns.
Chose the right material
One thing to note is that you should really be careful about the materials you choose. There is a fine line between athleisure and plain gym clothes. We would recommend to shy away from tech materials, or compression pants and rash guards since they just seem out of place when worn on the street. They are often very difficult to style, provide no insulation, and are not comfortable to be worn all day. Stick with cotton, bamboo, nylon, denim, linen, and similar materials. Those materials with high shine just look a bit awkward when paired with non-gym clothes, so they are not the ideal way to balance comfort with style.
Athleisure at work
Obviously, shoppers are looking for trendy clothes that are both stylish and that can cater to any body type. More brands have begun modifying their clothing to cater to a variety of body sizes and shapes and using the technologies behind activewear manufacturing to produce workwear that would feel just as comfortable. As the definition of office dress code continues to loosen, new brands enter the athleisure category to answer their consumers' demands. Now you can find suits and shirts made from stretchy materials, dress shoes with a wider toe box, and pants that are basically just thick leggings with pockets.
With the rising popularity of comfortable luxury clothes, it has never been easier to rock athleisure. Our new active lifestyle is reflected in the kind of clothing we demand, and major brands have found innovative ways to cater to our tastes. Multipurpose clothing, comfy, breathable materials, and intricate silhouettes are so in this spring.