Climate change means Australia may have to abandon much of its farming
Written by

Andrew Wait, Professor, University of Sydney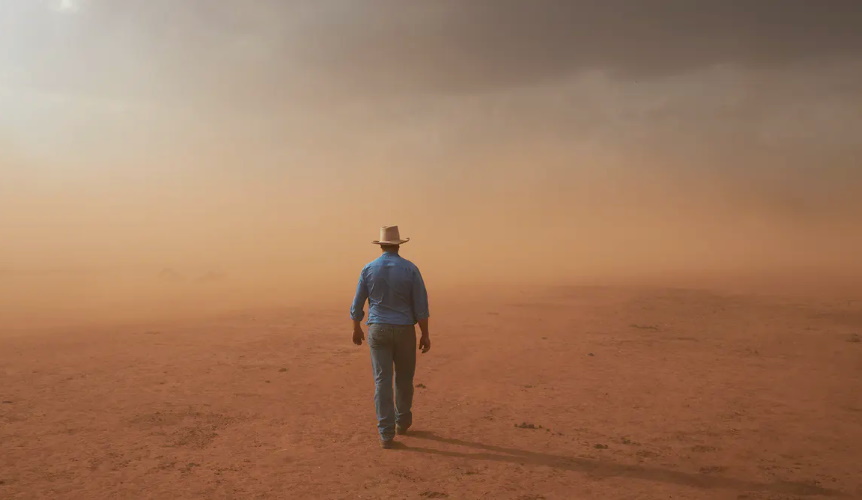 The findings of the Intergovernmental Panel on Climate Change suggest Australia may have to jettison tracts of the bush unless there is a massive investment in climate-change adaptation and planning.
The potential impacts of climate change on employment and the livability of the regions have not been adequately considered. Even if emissions are curtailed, Australia likely faces billions of dollars of adaptation costs for rural communities.
As the IPCC's Sixth Assessment Report[1] (published last month) makes clear, the climate will change regardless of any mitigation actions taken now.
Even under its modest conservative projections, worldwide temperatures will rise by 1.5℃. That may not sound like much, but it will double the frequency of droughts — from once every 10 years to once every five.
Worse still, a 2℃ temperature rise — also a likely outcome without substantial emission reductions — will make droughts 2.5 times more frequent.
Read more: IPCC says Earth will reach temperature rise of about 1.5℃ in around a decade. But limiting any global warming is what matters most[2]
Farm profits are falling
Climate change is already hurting Australian farmers. Compared with historical averages, agricultural profits have fallen 23% over the 20 years[3] to 2020. This trend will continue.
The Australian Bureau of Agricultural and Resource Economics and Sciences (ABARES) predicts a likely scenario is that overall farm profit will fall[4] by 13% by 2050. There will be significant differences between regions. Cropping profits in Western Australia, for example, are predicted to drop 32%.
Effect of 2001-2020 seasonal conditions on farm profit
Authors: Andrew Wait, Professor, University of Sydney
Read more https://theconversation.com/climate-change-means-australia-may-have-to-abandon-much-of-its-farming-166098