Budget pivots to women and care
Written by

Danielle Wood, Chief executive officer, Grattan Institute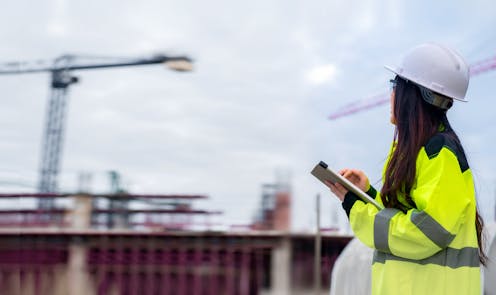 Last year's post-budget photo ops were all heavy machinery and hard hats. But this year we can expect soft-focus shots with children and the elderly.
The big story of the budget is not just that the government is spending tens of billions more as we emerge from the recession; it is also the major shift in what the money will be spent on.
The change in fiscal strategy – from a "construction-led recovery" last year to a concerted emphasis on women and the care sector this year – is based on solid economic advice[1].
It has also come at the best possible time for a government that has been in the spotlight for underfunding aged care and mental health, and under pressure to do more to support women's economic participation.
The treasurer was understandably eager to emphasise the Government's new spending initiatives. And the shift is notable.
But while there is welcome progress, the budget falls short of delivering big structural reforms that are needed for childcare, aged care, and mental health.
Budget delivers on social spending
For childcare, the government has announced an extra $1.7 billion over three years starting from July 2022, a modest boost to the $9 billion the government spent last financial year.
We proposed a more ambitious package[2], which would have spurred big economic gains from higher female workforce participation.
The budget falls short of that, but it is still well targeted[3] at the families that face the most crippling out-of-pocket childcare costs: those with two or more children under six in care.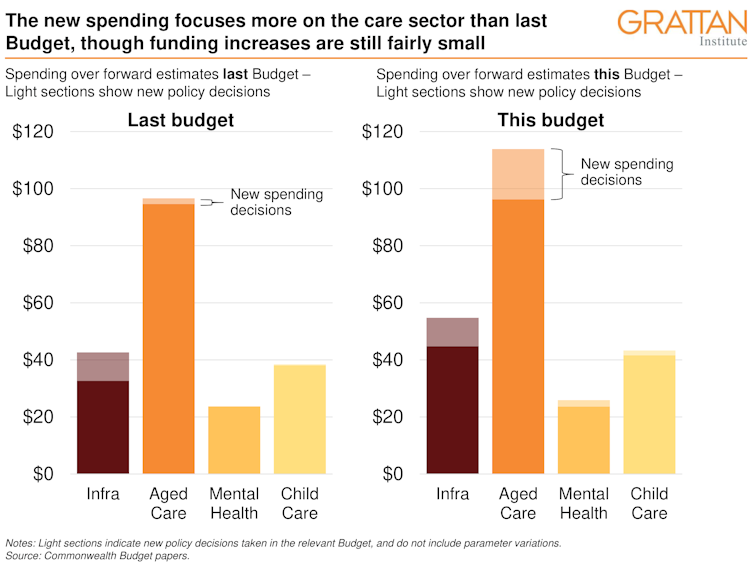 Authors: Danielle Wood, Chief executive officer, Grattan Institute
Read more https://theconversation.com/less-hard-hats-more-soft-hearts-budget-pivots-to-women-and-care-159332