How to get out of the crisis with both our economy and environment intact
Written by

Warwick Smith, Research economist, University of Melbourne
Before the recession we were on a collision course with environmental disaster.
The recovery provides a rare opportunity to do things differently; to rebuild a better economy that can support living standards without irretrievably damaging the environment.
The closer we get to irreversible climate change, the harder that will become.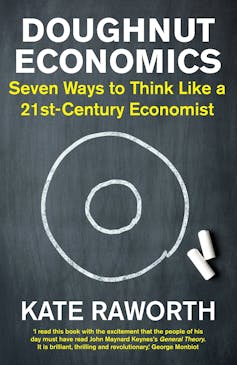 Authors: Warwick Smith, Research economist, University of Melbourne
Read more https://theconversation.com/stay-in-the-doughnut-not-the-hole-how-to-get-out-of-the-crisis-with-both-our-economy-and-environment-intact-151917