NAB's former EGM for Digital appointed Medipass CEO
Medipass, Australia's leading cloud-based health payment platform, today announced the appointment of Jonathan (Jon) Davey to the role of CEO. Jon joins the team from NAB where he was Executive General Manager of Digital, Innovation and Customer Experience. It was in this role that Jon led NAB Ventures 2017 investment into Medipass.
Following explosive growth in 2020, Medipass is now looking to expand its product and operational capabilities with a focus on growing market share in Australia. Medipass founder Pete Williams will take on the role of Chief Technology Officer and Adrian Perillo has been appointed Chief Operating Officer.
Davey said, "While digitisation is driving truly transformational change to many industries, healthcare has been slow to respond. The Coronavirus pandemic has accelerated this shift. It is however a change that has created other challenges. Paying and being paid for healthcare has always been inefficient but the changes taking place make these inefficiencies more pronounced. In the past two years both the World Health Organisation and the OECD have highlighted 'how healthcare providers are paid' as an issue impacting health outcomes. The transformation now taking place only serves to reinforce this issue.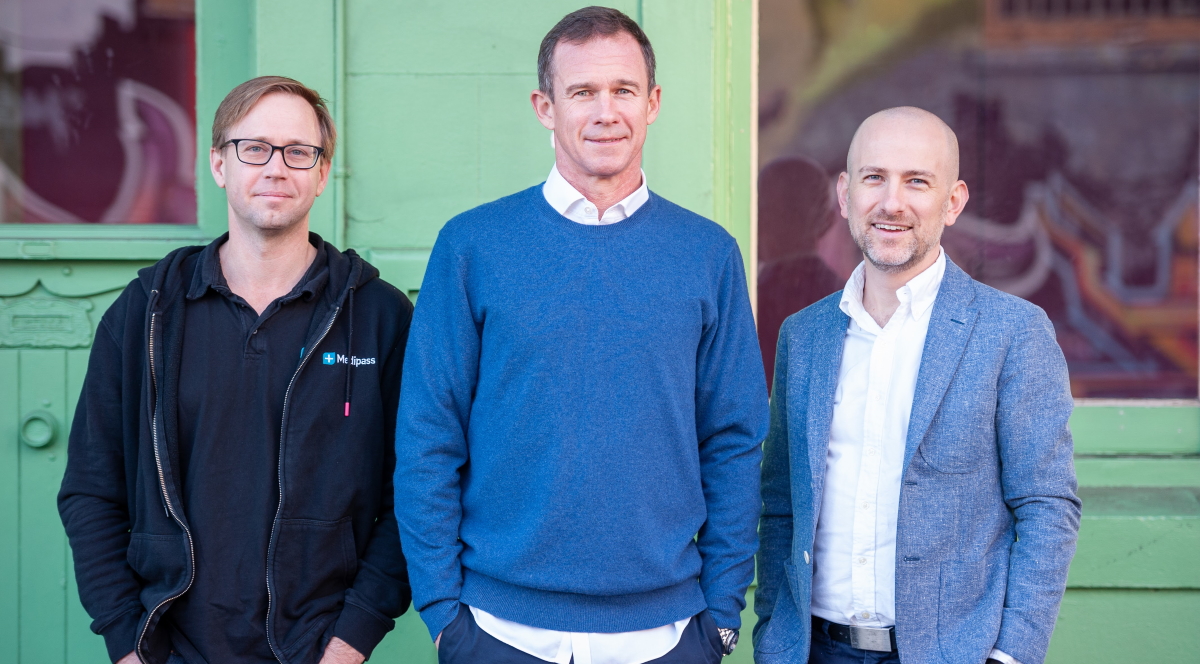 L-R: Chief Technology Officer & Co-Founder; Pete Williams, Chief Executive Officer; Jon Davey, Chief Operating Officer; Adrian Perillo
Medipass CEO Jon Davey
"Medipass is perfectly positioned to help providers, patients and insurers navigate the challenges this transition will present. Just as in-app purchases and 'buy now pay later' services have revolutionised service delivery in areas such as retail, a similar transformation in healthcare is on the horizon. My team and I invested in Medipass in 2017 because the founders had a great vision and because health payments are ripe for disruption. I'm more convinced about that today and firmly believe that Medipass has everything it takes to be one of Australia's great tech innovation success stories." 
With a successful first half of the year, Medipass will look to raise capital in 2020 and scale operations.
Pete Williams said, "We know Jon well, he's a natural leader and he comes with a deep understanding of our business. Coronavirus saw a large uptick in the adoption of Medipass as clinicians sought to adapt to changing methods of health provision. With knowledge and confidence in our medical payments platform at an all time high, there simply won't be a better time for us to scale. We can think of nobody better suited to making that happen than Jon."
Adrian Perillo said, "With more providers than ever putting their confidence in the platform we have built, now is the right time to scale up operations. Jon has been with us on our journey since the beginning, and so we know that his background in banking and fintech will be a perfect match for what we need to help us accelerate our growth even further."