5 Things That Every Warehouse Should Have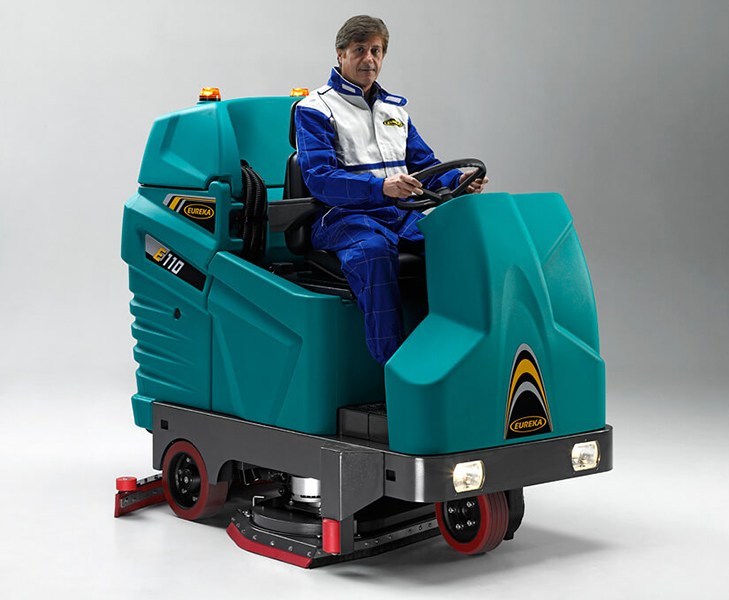 Warehouses are incredibly hazardous environments that pose great risk, due to the nature of the work that goes on. There is often a lot of heavy machinery being operated, tall storage units and sometimes dangerous substances than can inflict serious harm.
To lessen the risk of accident and injury in a warehouse and protect both the employees and the assets, there are certain things that must be implemented. See below to find out the 5 things that every warehouse should have in it.
A first-aid kit
It is essential that all warehouse employees are equipped with the necessary first-aid knowledge, and always have access to a stocked-up first-aid kit. This is because accidents and injuries are more common in warehouses than in other facilities, due to the large machinery, storage spaces and equipment used. Because of the large size of some warehouses, having one first-aid kit simply isn't acceptable. There should be a number of kits located around the premises, as well as portable kits on offer.
The contents of a standard first-aid kit is:
Plasters

Bandages

Gauze dressings

Eye dressings

Sticky tape

Painkillers (paracetamol, ibuprofen and aspirin)

Antihistamine

Scissors

Tweezers

Safety pins

Antiseptic cream

Alcohol-free wipes

Distilled water for cleaning wounds

Thermometre

Skin rash cream

Cough medicine

Eye wash
A first-aid kit should also come with instructions on how to use it. All warehouse employees should be familiar with a first-aid kit and know what to do in case of emergency.
Labels and signage
Clearly labelling and signposting all areas of a warehouse is crucial not only for workplace productivity but to adhere to safety regulations. Depending on the type of warehouse, labels will indicate the contents of shelves, storage boxes and crates. They may also provide important information on how to handle certain assets, equipment or substances, as well as give any warnings and correct storing temperatures. This is vital for the safe running and handling of any harmful or potentially dangerous items.
Signage is also important for any suppliers, contractors guests and the public, as well as for employees. Signage can indicate correct entrances and exits, parking spaces and spaces that must be left clear. Without appropriate signage, the warehouse operations could become messy or delayed, which can hinder business and pose a risk to safety.
Aside from large signage, it is important to also signpost any toilets, kitchens, bins etc., so that that people operating within the warehouse know where to find what they're looking for. First-aid kits, fire extinguishers and exits should also be clearly labeled and signposted in case of an emergency.
Industrial cleaners
It is crucial for large spaces that witness a lot of day-to-day activity and foot traffic, like a warehouse, make use of an industrial cleaner. Industrial cleaners are large, high-powered machines that can be either petrol, battery, diesel or LPG-powered and are designed to scrub or sweep large expanses of floor. They come in a range of sizes and styles to suit different facilities, but their ultimate goal is to increase efficiency and workplace productivity.
In a warehouse where operations often involve lots of equipment, small and large items, machinery, storage and waste, it is common that the floor can become littered with debris and dirt that can cause obstructions and make operations dangerous. All warehouses should be sweeped or cleaned every day to ensure operations run smoothly, but this doesn't have to mean that employees must use manual means of cleaning. Instead, they can use a walk-behind industrial cleaner or a ride-on industrial cleaner to speed up the process and cover more area in less time.
Some commercial cleaners are designed to clean and polish indoor floors, such as shopping malls, restaurants, airports, hospitals, schools, etc., so that they shine and look appealing to the public. Outdoor floors, which can include warehouse floors, don't need to be polished per se, but they do need to be sweeped and perhaps scrubbed regularly. An industrial floor scrubber - whether a walk-behind scrubber or a ride-on scrubber - is high powered and has great maneuverability, which simplifies the cleaning process and makes the job at hand more enjoyable, instead of being a chore.
It is crucial that warehouses are free from dirt, litter and debris at all times so that operations can run as smoothly and as safely as possible.
Safety clothing
Another thing that all warehouses should have is the right protective clothing. Often, warehouse workers are moving heavy items, operating large equipment or handling chemical substances. This is why all employees should be given the right clothing which, depending on the warehouse, may include:


Helmets

Gloves

Steel toe caps

Eyewear

Ear protection

Face shields

High-vis vests

Knee pads

Respiratory protection
By wearing the right clothing workers can be protected in case of an accident and keep injuries to a minimum.
Barriers and rails
In large warehouses workers are at greater risk of experiencing falls, due to the amount of elevated spaces and high storage ledges. A worker may fall when operating a large piece of machinery, or lifting, at a height, a large item that is too heavy for them. They may even slip on stairs and hurt themselves.
Warehouses pose life threatening risk when the site is not properly inspected and guard rails are not installed. Therefore, it is vital that warehouses are fitted with suitable barriers and guard rails, and also with anti-slip tape and mats to clearly identify the risk of falling.
Conclusion
When operating a warehouse, taking the adequate safety precautions is required by law. This includes offering workers the correct safety clothing, clearly signposting and labelling all areas of the warehouse, installing barriers, rails and anti-slip tape, using industrial cleaners to remove debris, and having enough first-aid kits on site.
If your warehouse can tick off this list, you will not only have a safer environment, but you will increase your business' professionalism and workplace productivity.