China's economic interest in the Pacific comes with strings attached
Written by

John Garrick, Senior Lecturer, Business Law, Charles Darwin University
China's economic expansion into the Pacific Islands region raises critical questions for both the islands and Australia. What happens if infrastructure loans by Chinese banks and authorised state enterprises to vulnerable Pacific Island nations cannot be repaid? What consequences of default can be anticipated? Are there military dimensions?
The Pentagon has warned of the "potential military advantages"[1] flowing from Chinese investments in other countries. China rejects this assertion. But if it does ever want access to foreign ports to support naval deployments in distant waters, it is laying the ground work to get it.
Belt and Road moves on the Pacific Islands
China's grand plan to more closely link countries across Eurasia and the Indian Ocean through trade deals and infrastructure projects is known as the Silk Road Economic Belt and 21st Century Maritime Silk Road ("Belt and Road"). The plan includes Pacific pathways.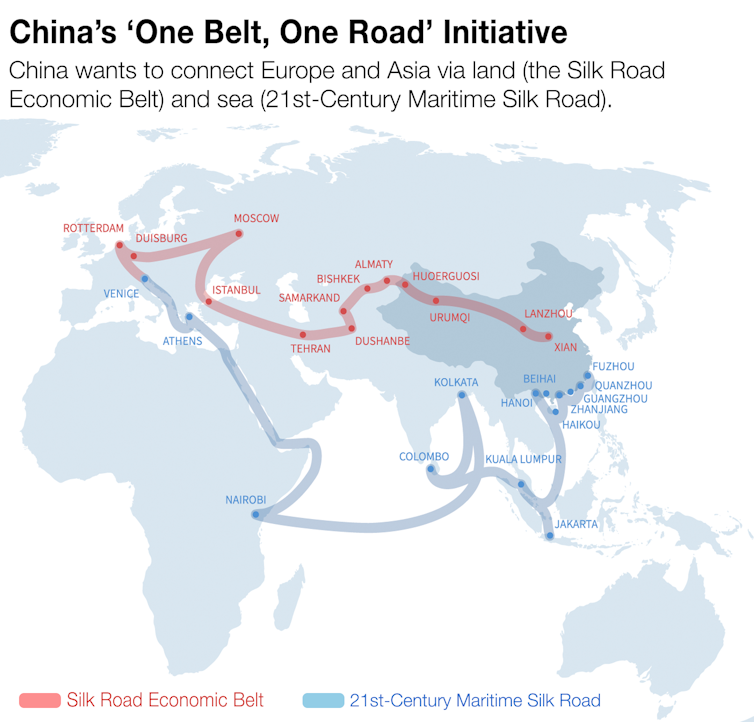 Authors: John Garrick, Senior Lecturer, Business Law, Charles Darwin University
Read more http://theconversation.com/soft-power-goes-hard-chinas-economic-interest-in-the-pacific-comes-with-strings-attached-103765