Newsflash. For most, energy remains affordable
Written by

Ben Phillips, Associate Professor, Centre for Social Research and Methods, Director, Centre for Economic Policy Research (CEPR), Research School of Economics, Australian National University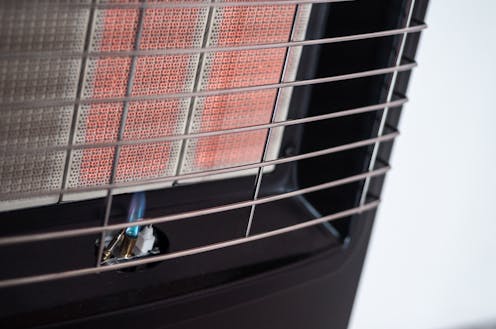 Electricity prices have doubled in the past ten years, climbing 117%, which is 76% more than inflation. Gas prices climbed 89%, 53% more than inflation[1].
In a report to be released on Friday by the Australian Council of Social Service and the Brotherhood of St Laurence, we examine what these climbing prices have actually cost different types of households, after taking full account of energy use and government concessions and rebates, including solar energy rebates.
Our modelling is based on the Bureau of Statistics Household Expenditure Survey[2]. We use the changes between the 2003-04, 2009-10 and 2015-16 surveys to develop estimates for the changes between 2008 and 2018.
For most, it's as affordable as it was ten years ago
A perhaps surprising finding is that, despite those strong price rises, there has been relatively little change in the amount households spend on gas and electricity as a proportion of their incomes.
The average proportion of household income spent on electricity and gas has climbed just 0.1% over the decade, from 2.3% to 2.4%.
Read more: Capping electricity prices: a quick fix with hidden risks[3]
Prices have climbed more sharply than spending, but some households have responded to higher prices by using less energy in order to keep costs in check. This has been achieved partly by taking advantage of improvements in the efficiency of devices such as air conditioners, and also by being more frugal.
But not for renters, or the unemployed
Low-income households, in particular households whose main source of income is a government payment such as Newstart, are spending much more of their (already small) budgets on energy.
In 2008 energy costs took up 5.9% of low-income households' disposable income. By 2018 they took up 6.4%.
In contrast, the highest-earning households spend just 1.5% of their income on energy, up from 1.4%.
One in four low-income households spend at least 9% or more of their income on energy.
Renters pay a higher proportion of their income than home owners, and have also suffered much bigger increases in costs, perhaps because they have less scope to make the sorts of changes to their homes needed to get costs down.
By region, costs are the highest in Adelaide (on average about 3.4% of disposable income) and the lowest in Sydney and Brisbane (about 2%).
If you're wealthy, you can go solar
Another perhaps surprising finding is that the take-up of solar panels is fairly evenly distributed across the income spectrum. Among the bottom four in ten households the take-up is 15%. Among the top four in ten, it is 17%.
Read more: Are solar panels a middle-class purchase? This survey says yes[4]
But high wealth households are far more likely than low wealth households to take up solar. For the most wealthy the take-up is 23.5%, for the least wealthy it is 4%.
Typical savings are about A$500 a year. High wealth households saved much more than low wealth households.
It's the high payers that are paying more
For most, energy remains as affordable as it was ten years ago. That's because, for most, incomes have been climbing[5] – although not to the same extent as energy prices. Even pensioners received quite big increases in 2009[6].
Read more: Higher energy prices are here to stay – here's what we can do about it[7]
It's also because many households have been able to cut back their use of externally supplied energy[8], especially high wealth households that can afford solar panels, and those who own the home they live and have the right to modify it.
For others, especially households who rent, and those headed by people on non-pension benefits, energy costs are climbing sharply. Already paying much more of their income than others, they're trapped into spending even more.
Authors: Ben Phillips, Associate Professor, Centre for Social Research and Methods, Director, Centre for Economic Policy Research (CEPR), Research School of Economics, Australian National University
Read more http://theconversation.com/newsflash-for-most-energy-remains-affordable-104541