Written by News Feature Team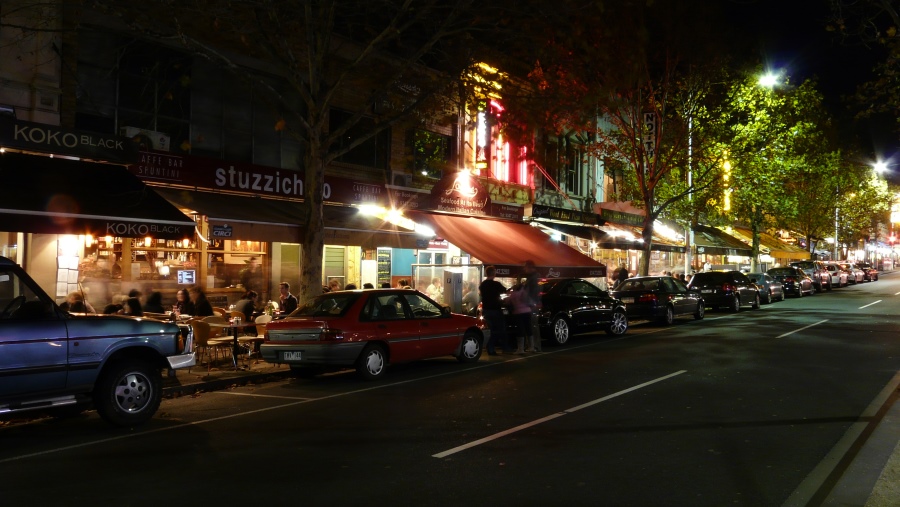 If you are traveling in Australia and have left Melbourne off your destination list, then you are going to want to reconsider. Many people consider Melbourne to the best city in the world, and just taking a look at some of the top reasons will be enough to convince you to make a stop in this gorgeous and bustling city full of young professionals, artists, and a tremendous cross section of diverse people living together in a harmonious, laid back environment. Melbourne isn't like many other cities since the people here are welcoming and friendly, which has made the city one of the top travel destinations for road trippers and backpackers moving through Australia, Do yourself a favor and steer your campervan hire in the direction of Melbourne during your trip.
Dining
No matter what type of food you may find yourself craving, you will definitely be able to find it here. Melbourne offers an incredible range of dining opportunities from high end restaurants to delicious street food vendors and more. The cultural influences are vast in Melbourne, meaning you will be able to find food of nearly any type of ethnicity or style. All you have to do is look up the dining opportunities online to see that Melbourne provides whatever you may be craving.
Nightlife
When you have such a large cross section of young professionals and artists, you are sure to find an incredible range of different nightlife opportunities on offer. Melbourne is a lively and celebratory city that features everything from high end clubs to hipster dive bars and everything in between. No matter if you want a quiet drink or a long, loud night of dancing and clubbing, you can find exactly what you desire on the streets of Melbourne.
Shopping
If you are in the mood to hit up some high end luxury chains, then Melbourne has what you need in abundance. If funky local boutiques are what you are after, then Melbourne has you covered here as well. From clothes to jewelry to antiques, the shopping districts of Melbourne offer a little bit of everything. One great thing about shopping in Melbourne is that the shops are not located in one central area. This allows you to explore the city and see the various neighborhoods while out doing your shopping.
Culture
The sheer amount of culture to be had in Melbourne is mind boggling. There are many, many museums offering everything from modern art to classical to Aboriginal crafts and history. Live music is big in Melbourne, with international touring acts coming through as well as a wide variety of local acts playing in bars and clubs each night all across town. When you add to this the various historical tours on offer, you have all the culture you need during your stay.
Laid Back Atmosphere
Melbourne has consistently rated as one of the world's most livable cities, and it won't take you long to find out why. It is very easy to get around, with ample and reliable public transportation on offer. The people are welcoming, laid back, and friendly. You don't get a lot of rude hustle bustle here, which sets it apart from other cities. Plus, the young, artistic demographic makes for a funky bohemian atmosphere that has charmed travelers for many years and keeps them coming back on each of their Australian journeys.
No trip through Australia is complete without checking out what many people consider to be the world's best city. Melbourne is easy going, beautiful, and offers an abundance of activities. Make sure to keep it high on your list.