Difference between Flammable safety cabinets and Outdoor chemical storage Lockers
Written by

NewsServices.com
When you are working with combustive, flammable or corrosive liquids could be confusing and dangerous. To make sure that there is a safe workplace, there are various regulations that apply to their storage, dispensing and handling.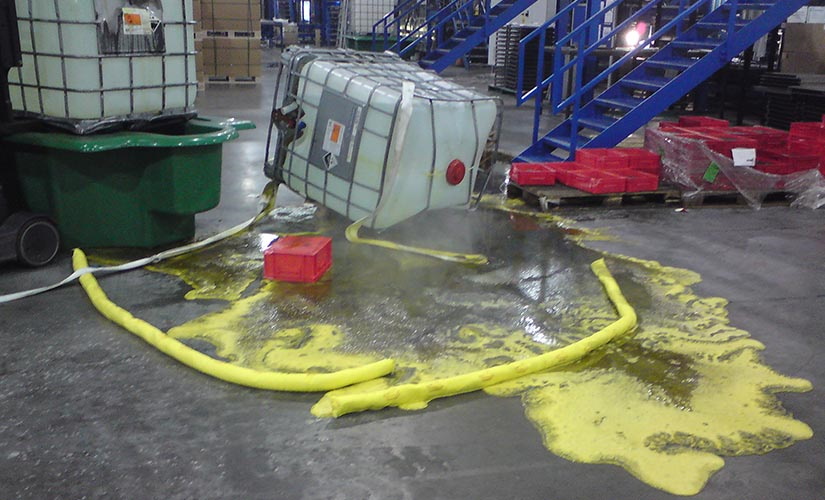 Besides the safety risks that are obvious like explosions and fires could cause financial losses, property damage and environmental incidents. Failure to follow such regulations might result in large penalties and fines. Prevent the ramifications by storing chemicals in approved chemical storage cabinets or lockers.  
If you are looking for spill kits or the best flammable storage cabinet in Australia, you could check out the website of Spill station. You could find various accessories that could prevent spills or leaks, spill cleaning accessories and related accessories. 
Regulations for Chemical Storage  
Chemical storage regulations are based on how dangerous the chemical could be. The chemicals could be classified by their chemical and physical properties. The more flammable the chemical is, the greater restrictions you would have on storage and usage.  
The volume of chemicals in storage matters. Small volumes of flammable liquids could be easily stored outside within flammable safety cabinets or chemical storage lockers. The liquids must be in containers and contain no more than 94 litres of Category 1, 450 litres of category 2,3 or 4, 2400 litres of Category 2,3, or 4 in a single portable tank. 
Flammable Safety Cabinets 
Flammable chemical safety cabinets are specially designed for storing chemicals indoors. They provide resistance from heat and protect from devastating fires. They are located often near the point-of-use, which is convenient for workers. Most cabinets hold a lot of supplies for everyday use. However, there are volume limits depending on the flammable classification of the materials stored.  
Some safety cabinets have air gaps between inner and outer walls for fire resistance. Self-latching doors do offer strong protection under hazardous conditions. You could also find safety cabinets for combustibles, hazardous materials and corrosives.  
Regulators would allow the use of more than one safety cabinet to extend the storage volumes. There is a limit of three safety cabinets per internal storage area. However, MAQs sometimes differ over local fire codes and laws. Always consult the authority having jurisdiction for final determination. Spill kits, Spill Station. 
Outdoor Chemical Storage Lockers  
When storing drums or bulk quantities of combustible, flammable and corrosive chemicals, the flammable liquid storage cabinets may not provide the needed capacity. However, the costs of building another storage room might not be practical. Designated as separate structures for outdoor use, some storage cabinets provide a suitable solution for the storage of Class 1,2 and 3 flammable or combustible liquids, wastes and hazardous materials. Lockers come in standard sizes and custom-sized units are available on request.  
Prefabricated outdoor storage lockers are constructed from heavy-gauge steel, sturdy with fire-resistant gypsum board encased between internal and external sheeting. Gravity air-flow vents are capable of removing flammable vapours from within the locker. Leakproof secondary containment sumps prevent environmental contamination. Available optional accessories are loading ramps, fire suppression systems and so on. The lockers should follow and meet government regulations and requirements. Most chemical storage lockers are kept away from occupied buildings. The distance would solely depend on the chemicals being stored and the lockers fire rating.