Making mental health the centre of physiotherapy treatment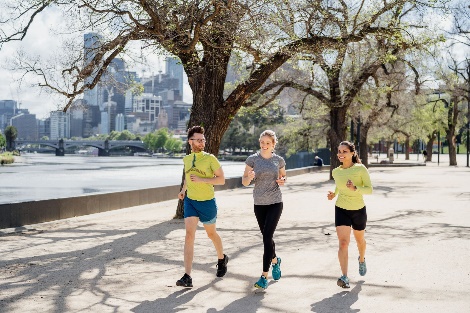 Leading Melbourne-based physiotherapist, Kathryn Anderson, Founder Viva Physiotherapy, is urging Australian physiotherapists to amplify their commitment in not only incorporating mental health with their clients' physiotherapy treatments but also making it the epicentre of all treatment plans.
"It is fundamental that by encompassing mental health with physiotherapy, we are enhancing wellbeing and energising the client to be more aware and promote functional movement.  Making physical and mental health a priority are the dynamic duo of empowerment for the individual," Kathryn said.
Research shows that exercise and functional movements are the key drivers to prevent mental health conditions including anxiety and depression. 
Beyond Blue says, 'there is good evidence that exercise is helpful for depression in adults – from improving sleeping patterns, changing levels of chemical in the brain such as serotonin, endorphins or stress hormones and interrupting negative thoughts that make depression worse'
"In fact, 12 per cent of depression can be prevented by engaging in at least one hour of physical activity each week.  It is such an encouraging figure in showcasing the holistic connection with mental and physical health," Kathryn adds.
"On the other side of the coin, if an individual is suffering from poor mental health, they are less inclined to be motivated to move and perform physical activity.  We then often see further dire consequences within their lifestyles.
"When both mental and physical health are not prioritised, the challenges continue to exacerbate, and snowball effect in neglecting mental and physical health may ultimately lead to overall poor health.
"That is why it is so important that physiotherapists continue to join forces with clinical psychologists in creating and delivering robust and strategic plans of action for their clients which is peppered with goal setting, planning and execution.  That is the only way motivation can come shining through for clients.
"There has never been a more opportune time for physiotherapists to amplify the message on the importance of physical health in playing a greater role in supporting positive mental health.  Exercise is truly one of the imperative building blocks in having a healthier life." Kathryn adds.
"The COVID-19 pandemic in Australia has left a spate of carnage, especially around the challenges of mental health.  Our everyday lives have been rocked to the core, with so many lacking the motivation to exercise.
"Physical activity does not have to be arduous or too time-consuming – it just needs to be consistent and joyful." Kathryn adds.
Viva Physiotherapy client, Kate*, suffered from chronic pain after fracturing her T8-10 vertebrae 10 years ago. Miles for Minds in 2020 provided a framework for her to challenge her body in a safe environment which has helped her recovery.
"Training for Miles for Minds last year was a terrific way to keep motivated throughout lockdown. Viva's Runner's Strength, Yoga and Clinical classes helped develop the muscles I needed to improve my time, and the regular check-ins with physios helped me avoid getting injured. A year later, I'm still regularly running 20 kilometres a week."
Kathryn has three top tips to help people get those motivated to be more physically active:
Start by choosing something achievable - success in the early days of an exercise program is really important. Even telling yourself you'll walk 10 minutes at lunchtime goes a long way to forming the long-term habits and mindset that is imperative to an exercise routine.
Choose something you enjoy. Don't start by sitting on an exercise bike just because you were once told it's good for you. Enjoyable movement can look like throwing a frisbee, bouncing a basketball or jumping on a trampoline.
Be mindful of impact and load when first starting out. Many injuries occur when load is added too quickly. Start with six to eight of low-impact exercises such as walking, yoga or Pilates, before moving onto higher impact things such as running, or rock climbing.
For the Viva Physiotherapy team, when it comes to sound mental and physical healthy, they don't just talk the talk, they also walk the walk.  Kathryn has created Miles for Minds, now in its second year, - a charity run and walk, working in conjunction with mental health organisation, Prevention United.
"It was fundamental in creating Miles for Minds to be a simple platform in improving health habits with the main focus being on developing healthy habits and routines. The event at the end is a bonus." Kathryn added.
"It was this time last year, during the second Melbourne lockdown that Viva Physiotherapy created Miles for Minds for not only our clients but for the team as well.
"The foundation for all our thinking and execution was to tap into motivation and long-term exercise habits.
"To help prepare for Miles for Minds on 3rd October, Prevention United and Viva Physiotherapy have developed an 8-week program to support training from early August.
"The program, which is accessible for free on sign up to the event, allows the participant to create good habits which embrace good mental and physical health, including event-specific training programs, workshops and classes, as well as newsletters, access to Prevention United's Staying Ahead program and diagnostic dashboard.
"We had many success stories from our clients - people who hadn't run for more than 10 years due to chronic pain who completed the 5km run, and people who had never had a regular exercise routine but managed to form and maintain one during the program; it was simply inspirational.
"We hope to emulate this success again in 2021."
Dr Stephen Carbone, CEO Prevention United says, "Prevention United is very thankful to Viva Physiotherapy for their outstanding work in creating the Miles for Minds initiative. This event not only puts a great spotlight on the importance of looking after our physical and mental health, it also raises much needed funds to help Prevention United continue its work in preventing mental health conditions in Australia."
"Too often we wait until people become unwell before we take action. Prevention United believes far greater emphasis needs to be placed on keeping people well in the first place. The Miles for Minds event is a fun but important reminder that small actions like getting out for a walk or run are incredibly helpful in proactively looking after our physical and mental health".
Last year, Miles for Minds had 30 participants and raised $3,500 for, with Kathryn hoping for more than 50 participants and to raise $5000 for Prevention United this year. For Kathryn, she will be embarking on a 10km training program, a first since her children were born.

https://vivaphysiotherapy.com/