Lean Cuisine and Susie Burrell team up to create Australia's first ever frozen breakfast range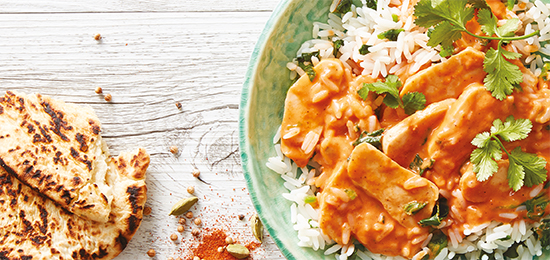 Despite spending more time at home, a recent survey by Lean Cuisine found that 44.5% of Australians are missing out on the nutritional benefits of breakfast by choosing not to eat breakfast every day of the week¹. 
Wanting to understand the reasons why, Lean Cuisine took a closer look and discovered that 48.3% of those surveyed blamed it on a lack of time or that they simply couldn't be bothered to make breakfast for themselves in the morning¹. 
With so many not getting the nutritional head start to the day they need, Lean Cuisine has launched its first ever breakfast range to help busy Aussies reap the benefits of eating a balanced breakfast. 
Excitingly, the new range has been developed with leading dietitian and nutritionist Susie Burrell, in accordance with the Healthy Eating Pyramid to support a long term, healthy lifestyle. 
Susie says that when you skip breakfast your body can react in many different ways, with blood glucose control, appetite management, energy levels and metabolism all potentially impacted when a nutrient rich breakfast is not part of the morning routine. 
"It's so important to have a balanced breakfast every day that includes a variety of food groups and nutrients including protein, carbohydrates and fruit or vegetables. This not only provides you with the energy to start the day properly, but it also gives you a head start on reaching your daily nutritional needs," she says. 
"There is also some evidence to show that when you skip breakfast you're more likely to make poor nutritional choices for the reminder of the day to counteract your body's depleted energy stores." 
In fact, 29.2% of those surveyed said that when they skipped breakfast they ended up eating snacks to get through the morning or ate a larger portion at lunch to make up for it¹. 
"If you're snacking to get through the morning there is an increased propensity to snack on foods with lower nutritional value such as muffins, biscuits, pastries and snack bars. Additionally, overeating may slow down your digestive system, causing bloating and can also lead to an increased risk of chronic conditions. 
"This is why when you are time-poor or can't be bothered to have breakfast in the morning, having a convenient and nutritious option to eat at home or work, like Lean Cuisine's new breakfast range is so important." 
Not only a first for Lean Cuisine, but a first for its category, each meal is snap-frozen for convenient storing at home or at work, for when time isn't on your side. 
Complete with Susie's dietitian and nutritionist stamp of approval, Lean Cuisine's delicious new breakfast range includes: 
Potato Frittata with Hot Smoked Salmon: a delicious sweet potato, leek, onion and spinach frittata with hot smoked Atlantic salmon for a good source of omega 3.
154 calories, 11.7g protein, 11.7 g carbohydrates, 1 serve of vegetables, 4g fibre. 
Loaded Veggie Frittata: packed full of capsicum, pumpkin, potato, leek and spinach for a perfect start to the day.
145 calories, 10.3g protein, 11.7g carbohydrates, 1 serve of vegetables, 4.2g fibre. 
Tomato, Beans & Scrambled Eggs: delicately scrambled eggs on a bed of seasoned mushrooms, tomato, cannellini beans, capsicum and potato for a hearty breakfast.
170 calories, 10.1g protein, 18.3g carbohydrates, 1.5 serves of vegetables, 4g fibre. 
Apple Cinnamon Porridge: a warming bowl of whole grain rolled oats and apples, topped with cinnamon, hemp seeds and brown sugar.
155 calories, 6g protein, 26g carbohydrates, 4.8g fibre. 
Coconut & Cranberry Porridge: a warming bowl of whole grain rolled oats and cranberries, topped with flakes of coconut, brown sugar and linseeds.
263 calories, 6.8g protein, 40.8g carbohydrates, 5.5g fibre. 
About Lean Cuisine 
Lean Cuisine is produced and marketed by Australia's leading frozen meal company, Vesco Foods, under license with Nestlé. Lean Cuisine provides ready meal solutions to support busy people, so they can spend less time cooking and more time living. Focusing on simple nutrition that tastes great, all of Lean Cuisine's meals have been developed in accordance with the Healthy Eating Pyramid, are snap-frozen for freshness and contain absolutely no preservatives.
In addition to being prepared by Lean Cuisine's talented chefs, each meal in the new range has also been developed in conjunction with leading dietitian and nutritionist Susie Burrell.
Lean Cuisine's full range of products can be found in the freezer section at Woolworths, Coles and IGA, Australia-wide. For more information on Lean Cuisine's new range or visit leancuisine.com.au.
Susie Burrell is a qualified dietitian with a masters in coaching psychology.