Prime Minister interview with Tony Jones, 3AW
Written by

Scott Morrison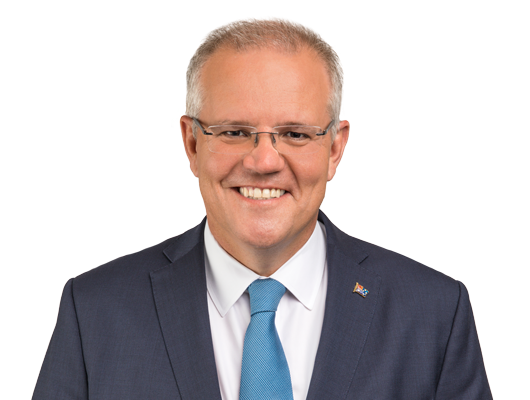 TONY JONES: The Prime Minister of Australia, Scott Morrison. Good morning to you.
PRIME MINISTER: Good morning, Tony.
JONES: Happy New Year.
PRIME MINISTER: Happy New Year to you and to everybody in Melbourne and across Victoria. And thanks again for the tremendous spirit Victorians displayed, particularly in that second half of the year when it was incredibly tough.
JONES: Yeah, and I guess, as you would have heard me saying in the intro, there's another group of Victorians, more than 2,000, who are again having to display some sort of, you know, sort of resilience with the fact that they're stranded.
PRIME MINISTER: Yeah.
JONES: Are we doing enough as a state? Is the government doing enough to show compassion here?
PRIME MINISTER: Look, I spoke to the Premier last night and we talked about a number of issues, and that was one of them. And he's having a discussion today, I understand, with our Chief Medical Officer regarding the situation in New South Wales. The waste water testing in New South Wales had no positive results for COVID outside of, you know, the Sydney metropolitan area and those specific areas identified like Wollongong. So for all of regional and rural New South Wales, it remains as rural and regional Victoria does, and indeed metropolitan Melbourne substantially. And so, look, that's an opportunity, I think, for the Victorian government to continue to work through those issues there. They're matters for them. And so happy to talk to the Premier about that and provide what support we can to see if we can get a better pathway home for Victoria as soon as possible.
JONES: So, I mean, obviously, without giving too much away of your private phone call, did you did you get a sense that there might be relief on the way for those stranded Victorians?
PRIME MINISTER: Well, I'll leave that to the Premier and the Victorian government. I mean, they're working through their issues and the border arrangements that they put in place. So one thing I've always tried to do throughout this pandemic is respect the decisions that are made by states and states in turn respect the decisions that are made by the Commonwealth. And we seek to support states in the decisions they make to try and make them as painless as possible for them for their own public.
JONES: One of your ministers, Darren Chester, who is an MP here in Victoria, is dead set against the hard lockdown of the border. Is that a view that most cabinet members share?
PRIME MINISTER: Well, look, the Cabinet hasn't met about this issue because it's a state government decision and it's the state governments to make their rules on public health. I should be really clear about that. I mean, the Federal Government has no power over states when it comes to their public health orders of this nature and so that means state governments have to be transparent and explain those decisions and they have to weigh up the risks, together with the costs and the impact and the disruption. And so that's a matter for them. And I certainly understand Darren's frustration. I mean, much of his community has been affected by this, particularly those who are in the single economy that effectively operates over the Victorian and New South Wales border in that corner, as it does right across the Murray more broadly when it comes to the Victoria-New South Wales border. So obviously, you know, that'd be great to see these things move in the other direction sooner, particularly given the success that is being had in both New South Wales and in Victoria. I think what we've seen in relation to both of these outbreaks, when you compare it to what happened earlier in the year, then, you know, they're getting on top of this. The systems are working. Of course, we need to remain vigilant. It's still fragile, but I think we're making great progress in both. So that should hopefully mean that we can restore settings to where they were before the outbreak as soon as possible.
JONES: Now, Prime Minister, please don't take this as a cheap shot because it's not intended to be, but you found yourself at the centre of a controversy 12 months ago for being on holidays when Australia was in crisis. Should Daniel Andrews be back from holidays?
PRIME MINISTER: Look, people need to take their breaks. And I spoke to Dan last night, so it's not like he's not close to what's going on in Victoria and he's focussing on those issues. And so, you know, he's always been available to me and just as I was at that time last year. But that's not an issue that certainly I've raised.
JONES: Ok. There has been an urgent call, and I guess this is something, again, that you spoke with the Premier about yesterday, an urgent call for the National Cabinet to be recalled on the back of this terrible strain which is now taking hold of the UK. Where are you at with that?
PRIME MINISTER: Well, I'm not sure where this call has come from. I spoke to the Premier last night and he didn't ask for one. So I'm not sure how that, where that reporting has come from. I mean, the health ministers are meeting this week. The medical experts through the AHPPC meet every single day. The director generals of the Departments of Premier and Cabinet and Prime Minister and Cabinet, they've been in constant contact. I've been speaking to both premiers, particularly where in New South Wales it's been running for longer, quite regularly. There is nothing… we spoke about the UK strain last night. And look, it is a great concern to us and it already has been the subject of a paper that's been published by the medical expert panel. They're meeting again today. But they are not recommending any actions at this point that the National Cabinet would have to action. So, you know, the minute they are in that position, then I would have no hesitation and probably wouldn't even require a National Cabinet meeting to action that advice. But we've got to be driven by, you know, the medical experts on what they think the response is. None of us as premiers or prime ministers are doctors out of the best of my knowledge and as a result, when if they and I spoke again contacted this morning the Chief Medical Officer about this issue. And, you know, it's a serious issue, but it's one that is being managed appropriately through quarantine and if any further measures are required, then certainly they would trigger that and they recommend that then, of course, if necessary, we would need to action it. But I suspect we could action it even without that.
JONES: See, I think a lot of people listening at the moment, Prime Minister, would be a little confused as to how in the blink of an eye we can shut down borders and turn economies upside down. And yet a simple, a seemingly simple thing like pre-testing people coming from the UK to Australia still doesn't seem to be on the agenda.
PRIME MINISTER: Well, it is happening. I mean, most of the airlines do it anyway. And on all the flights that we're bringing back to Australia directly as a Commonwealth, we're doing it. But we should stress that that doesn't change the risk. I mean, because in some cases the argument is that it can be can accentuated, it can highlight it because people can be asymptomatic or have not contracted or the virus has manifested itself yet at the time of travelling and that can create a complacency on the other side. Whoever's coming to Australia must quarantine for 14 days. They must. And so it doesn't change any of the actions that occurs on the other side. But increasingly, that testing is occurring before people come and it's certainly occurring at our mandate for all of those who are coming on the facilitated flights back to Australia. So I think there's a bit of a misunderstanding about the degree to which this is already occurring.
JONES: Yeah, but I mean, you shouldn't it just be a blanket rule, though?
PRIME MINISTER: Well, as I said, the airlines are largely doing it. But my point is this. Let's say someone gets, I mean, one of the problems we've had and it hasn't been widespread, but there have been instances of it where there's been complacency by some who have returned. If they've had a test before they come and they all of a sudden think that they're not at risk because they've had a test, then their behaviours might change. Now, we want everybody who has come back to behave as if they've got it, because that way they won't take any risks regarding their own behaviours when they return and that's the attitude we need them to take so we don't want to create any false sense of confidence. It is not a guarantee of people coming to Australia with the virus. It can't guarantee against them.
JONES: Alright. What about the rollout of the vaccine? How much longer will we have to wait for that? I mean, we're seeing, you know, countries like Israel, for example, saying that they're not far away from having everyone, every member of their population tested. We're seeing within the United States, the UK. When's our turn?
PRIME MINISTER: Well, there were 58,000 cases of COVID in the UK just yesterday, and Israel has gone through another emergency situation and Israel is a very small country compared in Australia. But if you look at the United Kingdom and other countries, they're in the very early phases of that and they've had quite a few problems and they're doing it on an emergency basis. They're not testing batches of vaccines before they're disseminated across the population, is my understanding. They're the processes that we follow here in Australia. Now, we have our scheduled timetable and that's why all our health officials are here in Canberra, where I am, the Health Minister working for Melbourne, to ensure that we are moving this as swiftly as it safely can be done. But Australia is not in an emergency situation like the United Kingdom. So we don't have to cut corners. We don't have to take unnecessary risks. And we're learning a lot from some of the issues that are presenting themselves and the confusion, in particular, that is there about doses and distribution and administering of the vaccines. But they are in a position where they have no other choice because of the terrible situation they find themselves in. Now, in Australia, we're not in that situation, and so it's important that Australians have total confidence in this vaccine and that requires all the proper processes to be followed. And those processes don't just end when the Therapeutic Goods Administration approves the vaccine. You then need to go and test the batches that are coming in that will be administered at across the country, and so these suggestions that I've heard about trying to rush this process I think can be very dangerous. We should let the health officials do their jobs here and do it as swiftly as I know they are doing and as safely as Australians would expect. I mean, I don't think Australians want us just willy-nilly sending out vials of vaccine that haven't had their batches tested, which is the normal process that occurs with any TGA approved vaccine.
JONES: PM, got another few minutes?
PRIME MINISTER: Sure.
JONES: Terrific. There's a few other issues I want to ask you about. Sport always obviously plays such a large part in, you know, the Australian social fabric. But we are a bit brittle at the moment. The Sydney Test, two questions here, are you surprised it is going ahead? And B, are you going?
PRIME MINISTER: Well, I'm in Canberra. I'm still here working in Canberra this week and because of the rules between the ACT and Sydney, if I go to Sydney, I can't return to Canberra. So I've remained here. Most of my family have gone back to Sydney and so I won't be there. I'll be watching it on the on the screen, I suspect, in the corner of the room while poring over paperwork like some other people, particularly health officials over this break. And Justin Langer and Tim Paine told me they're going to bounce back. So I'm looking forward to seeing that happen. But in terms of the Test, look, New South Wales has done well again. Victoria are doing incredibly well managing the outbreak and we've seen the great improvement in the testing, I think it was 35,000 people were tested in Victoria yesterday. That's fantastic. I just thank Victorians and Melburnians in particular first, but also call on them that if you're, you know, if you've been in a place where or had contact with anyone that you've been advised may present a risk, then please go and get tested today and ensure you can do that. That's been key to also keeping things under control in New South Wales. So they've reduced the number of people who can go. It's a very big stadium. It's at 25 percent and it's an outdoor venue. So the health officials have made their recommendation and the government is acting in accordance with that. And it should be it should be another way of just demonstrating that life can continue, even when we're managing difficult issues like this.
JONES: The Australian Tennis Open is obviously being pushed back. There's a ripple of nervousness with the amount of people coming out for the Australian Open. You still comfortable with that going ahead?
PRIME MINISTER: Yeah, I do. Look, the Premier and I discussed that also last night and the arrangements we've got around that and how the quarantine is being managed and, you know, they've got a very good plan for that. And, you know, it's changing the timing. I think that was wise. I also agree strongly with the decision that they took, the stance that they had regarding the Formula One. I think, you know, that that was the way that those events operate could have been very risky for Australia and so I think that was a good call and we supported the Victorian government very strongly in that. We've just got to look at each of these cases and manage them well and just like with the Sydney Test, which was going to be a 50 percent attendance, then it got changed to a 25 percent. You work off the most recent information. You look at the risk, you manage it appropriately. You put the controls and the mitigations in place. And then and then you move on. That's what living with COVID looks like, managing these issues in this way, and as we get it through the first quarter of this year, then on the other side of that we will obviously be well into the vaccine by then. As I said, we're working very hard over the summer break to ensure that that vaccine goes as quickly and as safely as possible. And that will include, of course, making sure that Australians are well informed about the vaccine and how to access it and have good information so people can make their own decisions about their own health care.
JONES: Alright. So assuming, you know, we roll out the vaccine in the latter half of the year, that means we'll all be able to do with some degree of confidence, turn up to the voting booths perhaps, and get our sausage sizzle and vote for either you or Anthony Albanese.
PRIME MINISTER: I've seen that speculation. But honestly, it's just Canberra speculation. You know, the bubble likes to speculate about these things. I have only one priority this year and that is the getting Australia continually through this pandemic and ensuring the economic recovery is achieved. And what we've already got over 80 percent of those jobs back, which is fantastic, thanks to the amazing work of Australians and then particularly for small and medium sized businesses, a big shout out to them. I know that, you know, they continue to deal with uncertainty. That's sadly what goes along with a pandemic. But they're getting through. They got through the second half of this last year in Victoria and they're emerging out the other side, you know, and it's over 730,000 jobs created over six months now coming back into the economy. So my focus is getting through this pandemic, ensuring that we get that economy moving again and Australians back into jobs. But there are many other issues, of course, that we haven't lost pace on. Mental health has been a big focus for us as a Government, suicide prevention. We've got a lot of work to do there. Now, this year, our response on aged care we'll be making some major investments there. And of course, you know, the work on the recycling economy continues. So there's a lot of work to do over the course of this next 12 months and an election isn't a due till 2022.
JONES: OK, your rugby league team would be very proud of the way you just deflected the ball then, Prime Minister. So can I ask you, are you ruling out an election this year? Are you staying true to your word from last year?
PRIME MINISTER: My view hasn't changed, Tony, and so that's why I'm not distracted by the question. The election is not due until 2022, so I've got enough to do in 2021 and so does the rest of the country. And, you know, the reason Australia has got through this past year, I think, has been because of the tremendous tenacity, forbearance, patience and good spirit of the Australian people. You know, they've just put their heads down and they've just pushed through to get through and we're still in that situation and that's where my focus is. That's where my Government's focus is. That's where the state premiers and their governments, their focus is and seeking to work together as best we can. But, you know, we're a Federation. That doesn't mean we're always going to agree. But in a Federation like we are in Australia, you know, we've got to respect each other's decisions and each of us have to take responsibility for those decisions.
JONES: OK, well, we've stolen probably 10 minutes more than what you allocated us. So there were a couple of other issues, JobKeeper extensions perhaps, and also Julian Assange. Can I get a quick one on Julian Assange?
PRIME MINISTER: Yeah, well, I note the decision overnight. And like any other Australian, I mean, I understand that's subject to appeal. I mean, we're obviously not parties to that sort of proceedings. But, you know, assuming that if that all turns out, then he's like any other Australian. He'd be free to return home if he wished and he's going through those processes. Consular support has consistently been offered to Mr Assange. So that would be a matter for him but when those proceedings and those processes end.
JONES: Alright. Well, we're going to let you go now. I know that, you know, you're a regular on Neil Mitchell's programme, and we certainly look forward to hearing you on a regular basis again through 2021.
PRIME MINISTER: Well, thank you. Thank you again, Tony. And happy New  Year to everyone. And let's hope that Tim Paine and the boys can come back at the Sydney Test and we look forward to that. And I hope everyone has a safe and summer over these next few weeks, but still a lot to get through. So thank you, everyone, for your tremendous good efforts over the past year and a lot more ahead of us. All the best.
JONES: Alright. Thank you. Prime Minister Scott Morrison joining us there live from Canberra.