Sanitisation expert warns of risks to organisations that fail to upgrade their cleaning during COVID-19
Written by

The Ideas Suite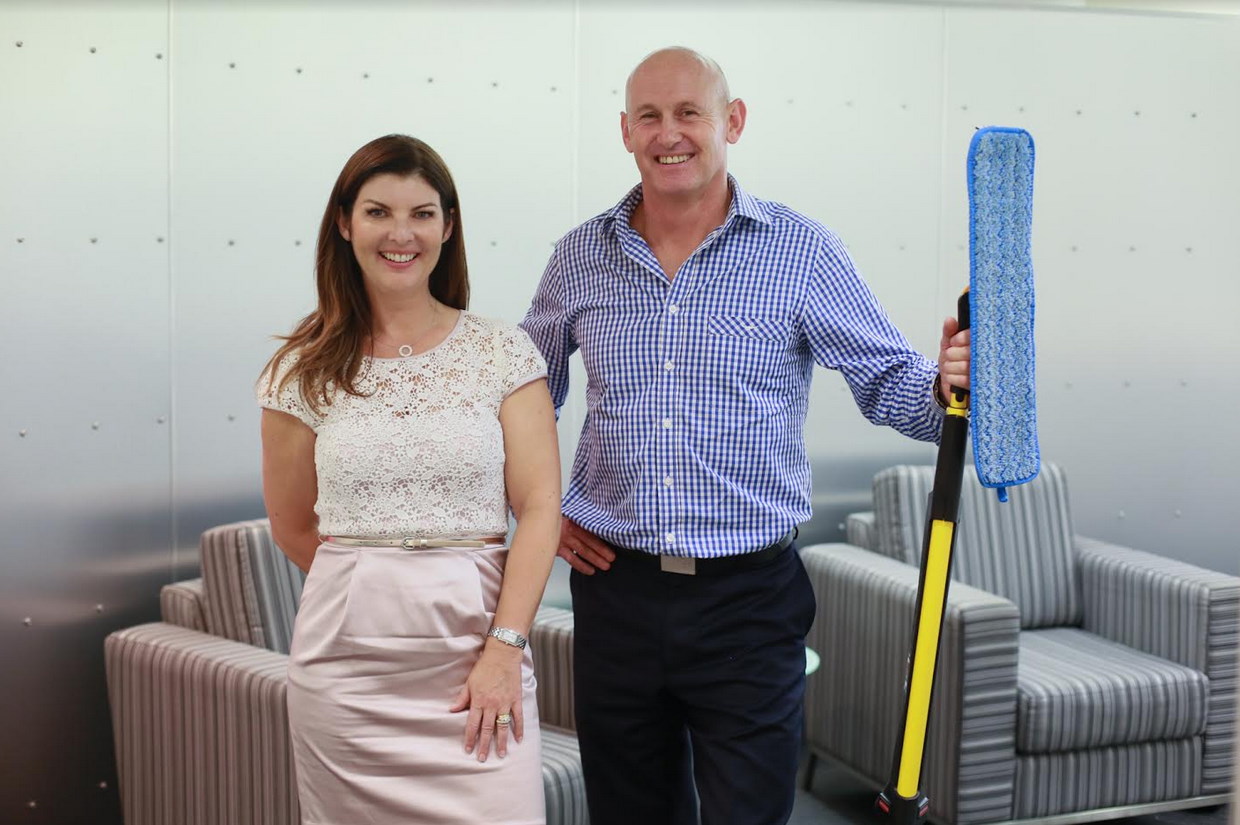 As the potentially devastating impacts of COVID-19 hang over the national consciousness, a leading anti-viral cleaning specialist warns the health and litigation risks are too high for essential workplaces – such as factories, schools, retailers, logistics depots, and medical clinics – who fail to upgrade their cleaning practices to meet the new risk.
Lisa Macqueen is Co-Founder and Director at Cleancorp (cleancorp.com), a specialist Australian anti-viral cleaning company, founded in 1995, that services hundreds of organisations across Australia and New Zealand. She says: "We have received more than 1000 additional inquiries for our COVID-19 anti-viral cleaning services in March alone, so it is clear that the pandemic is weighing heavily on the minds of commercial business owners across Australia. It is encouraging that most of our client base is asking for heavy-duty anti-viral cleans, but there are still many that are unaware of the differences – and potentially devastating consequences – between a regular clean and an anti-viral clean. This needs to be explained and understood."
Lisa Macqueen's nine recommendations to reduce COVID-19 risks through anti-viral cleaning:
Substitute household-grade chemicals for anti-viral hospital-grade disinfectants.

All commercial sites and workplaces should be cleaned with hospital-grade anti-viral disinfectants during the coronavirus outbreak. Lisa says,

"The quality of a household disinfectant, such as Pine O Cleen, is not adequate during a viral outbreak. Hospital-grade disinfectants need to be standards certified and contain at least 70 per cent ethanol or cationic, nonionic, or amphoteric surfactants – compounds used in an array of cleaning products for their ability to lower the surface tension of water – to cut through the virus, while being environmentally friendly. Since mid-March, Cleancorp has spent $17,000 on chemicals alone, all sourced from a specialist provider." It is important not to forget sanitation at home. Get professional help for home cleaning Melbourne.
Organisations should upgrade their regular clean to include all 'shared touchpoints.'

A

regular clean follows the usual spray-and-wipe principles. However, a coronavirus 'touchpoint clean' goes further by disinfecting all shared touchpoints, such as door handles, remotes, kitchen taps, microwaves, fridges, and coffee machines. It is best suited for shared facilities and high-traffic areas.
Reduce all risks by including cleaning of workers' personal spaces.

Lisa recommends organisations include precautionary cleaning of personal spaces in addition to a touchpoint clean. This includes pens, desks, chairs, armrests, and laptops – even cars. Lisa says Cleancorp's Full Disinfection Precautionary Clean is best cleaning practice for sites with non-confirmed cases of COVID-19. 
A 'pandemic clean' is essential if the site has had a confirmed case of COVID-19.

Ordinary cleans will never remove viruses from surfaces. In addition to a clean of touchpoints and personal spaces, locations that have had a confirmed COVID-19 case should organise a clean of all walls, ceilings, floors, and carpets in the same clean.

Key to a pandemic clean is allowing hospital-grade disinfectants that are applied to the surfaces to be left to cure for ten-to-30 minutes at room temperature to ensure they completely remove all traces of bacteria when wiped away. To avoid carrying the bacteria to other locations, cleaners must wear personal protective equipment (PPE), which includes full hazmat suits, face masks, and gloves.

Once completed, all disposable cloths, sponges, wipes, and PPE must be placed in plastic bags, sealed, and disposed of. All cleaning equipment must be washed with hospital-grade disinfectant after each clean.
Introduce ATP swab tests.

An adenosine triphosphate (ATP) swab test of a coronavirus-affected area, such as a desk or chair, tests that it is thoroughly sanitised and the presence of bacteria is wholly eradicated.

If a swab test reads above ten, then the whole site must be given another pandemic-grade clean. The ATP swab tests are so effective in detecting the presence of growing micro-organisms that they are used in hospital operating theatres.
Ensure heavy-duty equipment is used. Specialist equipment must be another feature of a pandemic clean. In these cleans, Lisa uses chemical foggers, HVAC-filtered vacuum cleaners, sprayers, and power-operated scrubbers. A chemical fogger is a spray that ensures strong disinfectant gets into all nooks and crevices that can't be reached by hand – throughout the location, including on all equipment, furniture, and fittings on site. Vacuum cleaners with HVACs are a must to ensure they don't spew the virus back into the room. Power-operated scrubbers used on tile-surfaces are also so powerful that they can restore grout between tiles to its original colour. Before any heavy-duty equipment is used on a surface, Lisa says the surfaces should be cleaned and disinfected as normal. The best practice is to book a professional cleaning service, to ensure 100% effective results.
Cleaning materials must not be shared between areas.

Lisa says cleaners must follow processes to avoid cross-contamination. They should colour-code cloths, mops, buckets, and wipes to ensure the same cleaning materials are not used between two different sites. Materials used to clean a bathroom must not be taken to a kitchen. Materials used to clean toilets must not be used on basins and floors. After cleaning is completed, every used material must be appropriately sealed and disposed of.
Ensure a COVID-19 clean is longer than a regular clean.

Lisa says that while a 'regular' cleaning service for a 300sq metre space takes a one-person team around two hours, a COVID-19 clean of the same size should take at least six hours. When choosing a cleaner, organisations should check they have completed the Australian Government Department of Health Infection Control Training – COVID-19 so they can feel safe in the knowledge that their site is cleaned using effective infection control measures, correct PPE equipment, and safe chemicals.
ISO certification is essential.

Cleaners that have been independently audited and certified by third-party specialists to an ISO Standard, such as ISO 9001 Quality Management Standard, ensure they understand and follow the highest of global standards.

Cleancorp is one of the few Australian cleaning companies to have achieved three ISO Certifications: Quality, Safety, and Environmental Management. While some cleaning companies have had to try and quickly adapt to the new COVID-19 environment, Lisa explains that, because Cleancorp already met international best practice for industrial, commercial cleaning services, it has been cleaning to a hospital standard for many years. "Even before COVID-19, Cleancorp was using vacuum pumps with HVAC power-operated scrubbers, and chemical foggers."
Cleancorp has been commissioned by Australian Government departments, consulates, embassies, multi-national businesses, schools, strata companies, construction companies, medical sites, and pharmacies to keep their workspaces and communities safe. Lisa says she has even helped organisations set up an 'outbreak plan,' which involves additional cleaning between work shifts and allowing high traffic areas to be sanitised. Lisa says these measures, though time-consuming, are what's needed to take an active role in preventing the spread of the virus.
Lisa concludes: "While many cleaning services do a great job, following regular processes with household-grade chemicals is no longer adequate today. Organisations need to understand the importance of ensuring that the right equipment, deep-cleaning processes, and higher grade chemical are used. The right clean should be a major contributor to containing the coronavirus." 
About Cleancorp
Cleancorp is a multi-award-winning company that provides cleaning and sanitisation for hundreds of organisations across Australia and New Zealand, including medical, dental, retail, strata, and diplomatic offices. A family-owned business with 25 years' experience in the industry, Cleancorp has built a strong reputation for its people, processes, and consistent delivery of high-quality cleaning. Having achieved three ISO Certifications – Quality, Safety, and Environmental Management – and a safety AS certification, Cleancorp meets international best practice in maintaining consistency and quality and complies with multiple commercial legislative and policy requirements, including those around Workplace Health & Safety and hazardous materials. With a dedicated team trained in anti-viral cleaning, Cleancorp has seen a significant increase in demand for its services in the new COVID-19-risk environment. Visit cleancorp.com.