Australia Post ORIAS winners announced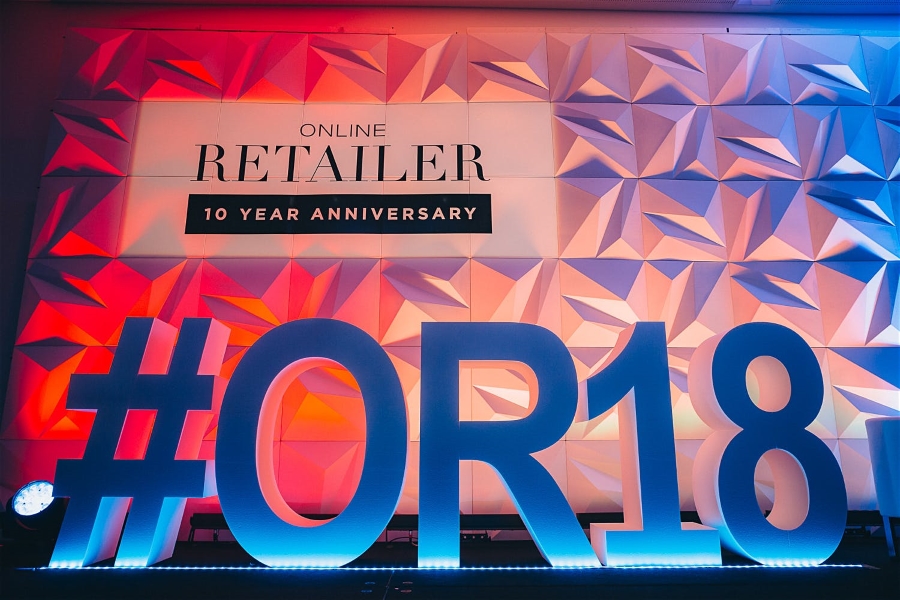 The 2018 Australia Post Online Retail Industry Awards (ORIAS) winners were announced last night at the ICC Sydney Grand Ballroom, with over 800 guests in attendance. Guests were treated to a night of world class entertainment as they recognised the hard work, dedication and exceptional achievements of the top ecommerce players. 
Now in its 9th year, the Australia Post ORIAS has established itself as Australia's leading retail awards program that celebrates the excellence of Australasia's vibrant and innovative multichannel and online retailing visionaries.
The ORIAS had an impressive line-up of award categories this year, including the most coveted two Australia Post People's Choice Awards as well as Best Pureplay Online Retailer, Best Multichannel Retailer, Best Online Retail Marketing, Best In-Store Initiative, Best Small Independent Retailer, Best Social Commerce Initiative, Best International Conqueror, and the Industry Recognition Award.
The high calibre of winners spanned across several retail categories and included leading local and international brands such as Kogan.com, Cue Clothing Co, Supercheap Auto, Showpo and Booktopia.
The 2018 event was hosted by the talented Gorgi Coghlan, one of the most well-rounded television presenters in the industry and a regular co-host on 'The Project'. Guests were not deprived of entertainment as they enjoyed a glittering performance by Prada's Priscilla's, which was jam-packed with dazzling feathers, wigs and head-pieces.
Australia Post General Manager - Business, Michael Oates said, "As Australia's leading delivery provider, we're very proud to continue our partnership with Online Retailer through the Australia Post ORIAS. We congratulate the ORIAS winners for their accomplishments within the industry and thank those shoppers who voted for their favourite online retailer in the coveted People's Choice Awards."
Award judges represented a cross-section of the online retail community, having been carefully handpicked by event organisers to ensure that the highest standards and integrity was maintained. 
They included Andy Powell (Managing Director at Agile Commerce Consulting), Grant Arnott (Power Retail – Publisher), Alice Kuepper (Online Retailer Event Director), Janie Yu (Partner at Fung Capital), Ben Franzi (General Manager Parcel and Express Services at Australia Post), Alita Harvey-Rodriguez (Managing Director at Milk It Academy), Louisa Simpson (Ecommerce Consulting), Nathan Bush (Founder and Strategist at 12HIGH) and Matt Newell (Executive Strategy Director at The General Store).
Event Director of the ORIAS Alice Kuepper says, "The ORIAS honour the retailing champions that set new standards of brilliance for online and in-store, whether that be through innovation, growth or customer experience. These awards are a testament to retailer's dedication and hard work to stay competitive in today's modern marketplace.
"The judges were set with a very hard task to determine the winners as each nominee has achieved brilliant things in their category. We congratulate each winner and acknowledge and celebrate their success as an industry." 
Australia Post ORIAS WINNERS:
Best Bootstrapped Growth Initiative: I=Change
Best International Conqueror: Showpo
Best Omnichannel Customer Service: The Daily Edited
Best Social Commerce Initiative: Showpo
Best Mobile Commerce Site/Application: Catch
Best Site Optimisation & Design: Showpo
Best Online Retail Marketing: Beer Cartel
Best Pop-Up Experience: Hunting For George
Best In-Store Initiative: Cue Clothing Co
Best Multichannel Retailer: Supercheap Auto
Best Small Independent Retailer: Flora & Fauna
Best New Online Retailer: Little Designer Club
Best Pureplay Online Retailer: Booktopia
Industry Recognition: Tony Nash
Online Retailer Of The Year: Showpo
Australia Post People's Choice Award - Small Online Retailer: Koh Australia (Ekoworx)
Australia Post People's Choice Award - Large Online Retailer: Kogan.Com