Written by NewsServices.com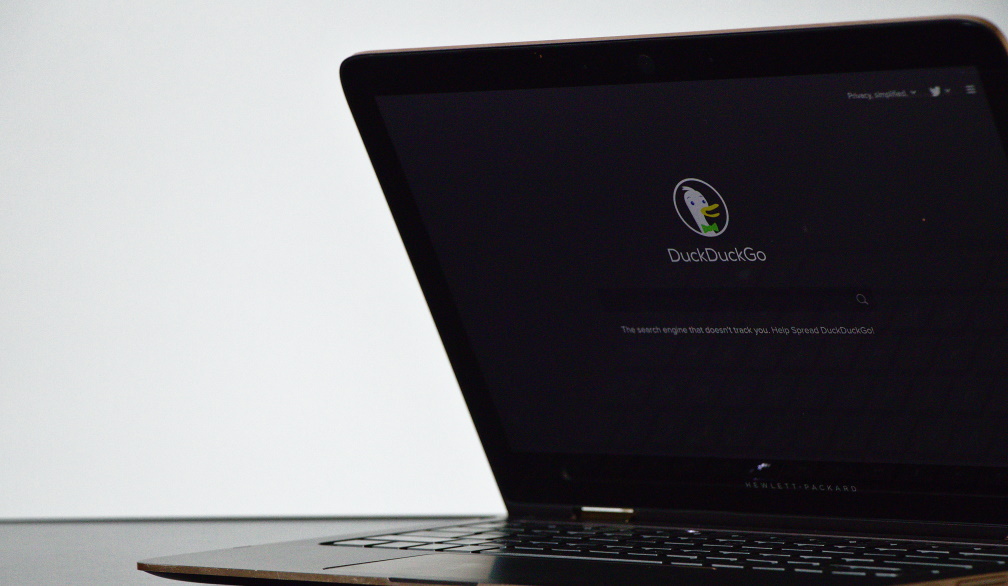 DuckDuckGo began as a web browser with the intention of providing users with greater privacy than Google and Bing, but it has gradually moved into other domains. The DuckDuckGo mobile browser includes email message filtering in addition to privacy protection built-in.
Though you will need to wait a little longer to use it, it now appears that the business is finally bringing its mobile browser to the desktop.
The DuckDuckGo Desktop Version Abilities
DuckDuckGo, currently one of the most popular search engines whose primary goal is user privacy, will offer an alternative to Chrome in the form of its own desktop browser. As stated in the publication summarizing the company's year, CEO Gabriel Weinberg stated that the desktop browser will provide the privacy, speed, and simplicity that the mobile version is known for. Just like the mobile version, the Fire button will be present in the desktop version of the browser and will allow you to close all open tabs and clear your browsing history.
DuckDuckGo's development on a PC web browser is meant to complement its existing iOS and Android versions. According to the post, the desktop versions of DuckDuckGo will change users' expectations of daily online privacy, just like they have on mobile. There are no confusing warnings, no "levels" of privacy protection, or convoluted settings – just reliable privacy protection that is active by default for search, surfing, email, and other services. They emphasized that it is not a "privacy browser", but rather a regular surfing tool that respects user privacy, as there is never a bad moment to prevent businesses from tracking your search history and bombard you with ads whenever you visit, e.g. bookmaker-expert.com/country/australia/, which is a web page containing the list of the top Australian bookies.
Like the mobile version, the desktop version of the DuckDuckGo browser is not based on the Chromium engine (the open-source version of Google Chrome) but uses rendering engines provided by the operating system. On Windows, it ought to be Edge Chromium (WebView2) and WebKit (Safari) is intended for macOS. Using the operating system's own engine means DuckDuckGo will not be responsible for promptly addressing security issues, but it also means the browser will not be as packed with features as Chrome or Edge. DuckDuckGo claimed that early tests have revealed it to be substantially faster than Chrome.
According to Weinberg, this allowed developers to remove unnecessary clutter that had accumulated in popular browsers over the years. Early testing has also shown that the desktop version of DuckDuckGo is significantly faster than Google Chrome. The desktop version is currently in closed beta testing for macOS and it is not yet known when it will be available to users in the full version.
DuckDuckGo's Attempt to Slow Down Growth Drops
DuckDuckGo celebrated reaching 100 billion cumulative searches in the middle of January, but the search engine's yearly profits are going downward. Namely, if you look closely at the stats, it becomes clear that DuckDuckGo's main selling feature is waning.
The number of searches conducted each day on DuckDuckGo increased by 17% between January 2021 and January 2022. That represents DuckDuckGo's worst rate of growth in the last five years and a significant decline from the increase it saw from 2020 to 2021. The average daily search volume on DuckDuckGo increased by 73% between January 2020 and January 2021. Prior to then, it experienced growth of more than 50%. At the very least, DuckDuckGo maintained and slightly boosted the growth it had from 2020 to 2021. This is better than the daily search traffic declining year over year.
All indications were that DuckDuckGo would experience unprecedented growth in popularity in January of last year. Not only was search volume up over 50% year over year, but it also ranked first in the Utilities category on the iOS App Store. Even among all apps in the iOS App Store, DuckDuckGo made it into the top 10. How about now? It now holds the position of #18 in the Utilities category and ranks so poorly across all apps that no data is available.
DuckDuckGo was the second-ranked mobile search engine in the US at this time last year. It fell to second place this year after Yahoo. DuckDuckGo is currently the third most used mobile search engine in the US. In every way, DuckDuckGo is fading in popularity. The search engine may be experiencing problems due to a lack of innovation. Other than the firm announcing plans to introduce a desktop browser, there were no noteworthy advancements from DuckDuckGo in 2017.
Another argument is that when individuals search the web, privacy is not something they give much thought to. Or, even if they do care, they have determined that shifting from Google to DuckDuckGo is not worth the sacrifice. According to the research, just a small percentage of users are concerned enough about privacy to alter their search habits. DuckDuckGo may have attracted the majority of these individuals.
DuckDuckGo promotes privacy as a benefit for users, but it can sometimes get in the way of producing high-quality search results. When it comes to local searches, this is especially true. DuckDuckGo's search results struggle to offer the same value as Google's local SERPs since it doesn't know your precise location. We will see if the 100 billion user milestone motivates DuckDuckGo to keep expanding on what it has already developed and providing more searchers with more options.
Conclusion
Although DuckDuckGo did not provide a particular release date for the desktop Internet browser, the company's Twitter account expressed excitement for what is planned for 2022. We could use additional options in web browsers now that Microsoft is forcing Edge on Windows users once more (and increasing bloat), while Brave Browser is still dubious.
With sync capabilities for desktop and mobile, Firefox is still a fantastic option for the majority of people, but DuckDuckGo seems to poke fun at the lack of privacy protection "levels" in the browser, maybe alluding to Enhanced Tracking Protection in Firefox.