Written by Nicholas Rafferty ICON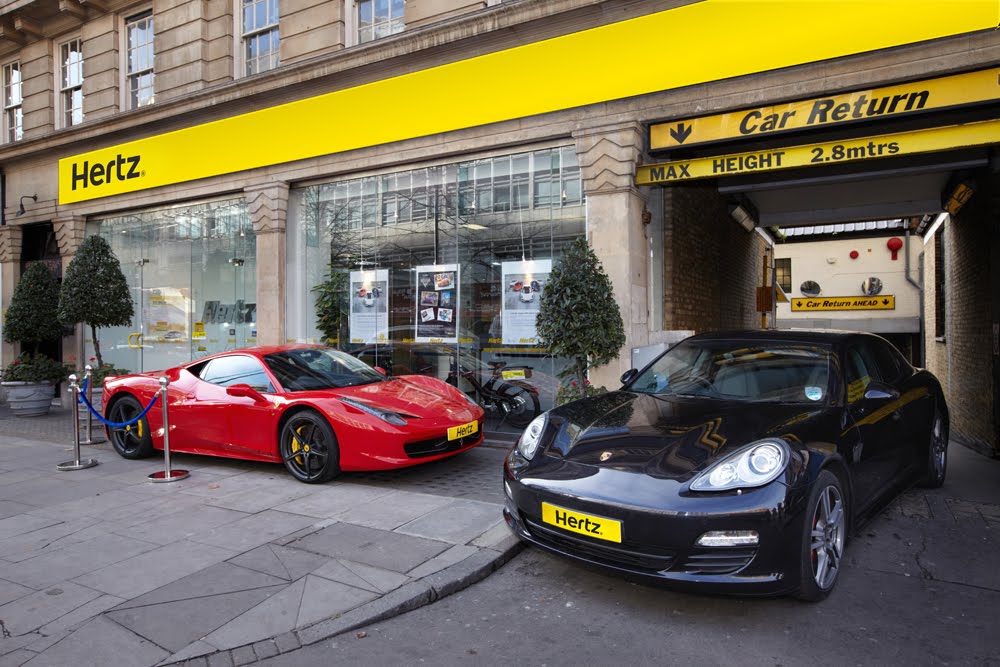 LONDON, UK – August 15, 2016 - Hertz Global Holdings, Inc. (NYSE:HTZ) has announced the appointment of Vincent Gillet to Vice President, Marketing International. Mr Gillet is responsible for leading the marketing strategy and plans for the Hertz, Dollar, Thrifty and Firefly brands across Europe, Middle East, Africa, Asia Pacific and Latin America. Mr Gillet reports to Matt Jauchius, Chief Marketing Officer, and to Jim Mueller, Senior Vice President of Sales, Marketing and Revenue Management, International. His organization includes the regional marketing, e-commerce/digital, partner marketing, product development and brand teams.


Vincent Gillet joins Hertz as a senior marketing leader with extensive, international experience in the automotive and travel sectors, as well as in retail, and wine and spirits. He has a strong track record of customer-led marketing, product innovation, re-invigorating brands, best-in-class digital platforms, and partnership development. 


Matt Jauchius said: "Vincent's participation in the development of Hertz's global marketing strategies will be essential to continue to deliver consistent messages to our customers around the world. With a number of customer-centric innovations to be launched in the near future, Vincent's skill set combined with his car manufacturing and travel industry experience, are certainly highly valuable assets for the company."


Jim Mueller added: "Having someone of Vincent's calibre joining us is part of our commitment to continue to elevate our brands and drive new value for customers and partners alike. With 23 years of marketing expertise across Asia, the US and the UK, Vincent brings the experience and international background needed to succeed at a company with the footprint of Hertz."
Most recently Mr Gillet served as the Global Vice President of brand at Infiniti, Nissan Motors' premium brand, where he innovated Infiniti's overall brand strategy to drive significant volume growth. Prior to Infiniti, he held the role of Senior Vice President and Global Brand Leader for W and Le Meridien hotels at the Starwood Hotels & Resorts, where he was responsible for the brand management and strategic development of 145 hotels.


Vincent Gillet previously served as Chief Marketing Officer at Six Senses Hotels and Spa, a sustainable luxury and wellness brand in Asia, Europe and the Middle East. Before entering the hospitality sector, Mr Gillet worked in the wine and spirits industry, including the Stoli brand of Pernod as Global Brand Director; Mumm and Perrier Jouer Champagnes as UK Country Manager; and Moet & Chandon as Senior Brand Manager. He started his career in retail with the Chanel Group, with roles in international marketing communications and advertising.

About Hertz Global
Hertz Global Holdings operates the Hertz, Dollar, Thrifty and Firefly car rental brands in approximately 10,000 corporate and licensee locations throughout approximately 150 countries in North America, Europe, Latin America, Asia, Australia, Africa, the Middle East and New Zealand. Hertz Global Holdings is the largest worldwide airport general use car rental company with approximately 1,635 airport locations in the U.S. and more than 1,320 airport locations internationally. Product and service initiatives such as Hertz Gold Plus Rewards, NeverLost®, Carfirmations, Mobile Wi-Fi and unique vehicles offered through the Adrenaline, Dream, Green and Prestige Collections set Hertz Global Holdings apart from the competition. Additionally, Hertz Global Holdings owns the vehicle leasing and fleet management leader Donlen Corporation, operates the Hertz 24/7 hourly car rental business in international markets and sells vehicles through its Rent2Buy program. For more information about Hertz Global Holdings, visit: www.hertz.com.