Top economists see no prolonged high inflation, no rate hike next year
Written by

Peter Martin, Visiting Fellow, Crawford School of Public Policy, Australian National University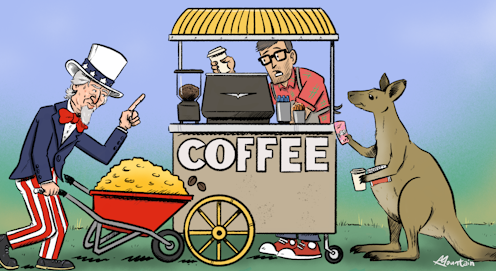 Despite appearances – especially in the United States – the era of high inflation isn't set for a comeback in the view of Australia's leading economists, and most see no need for the Reserve Bank to lift interest rates next year.
In the US, figures released last week showed the consumer price index surged 6.2% in the year to October, the most since 1990. So-called "core" inflation (which excludes volatile prices) climbed 4.6%, also the most for 30 years.
US underlying inflation
US Bureau of Labor Statistics, St Louis Fed
[1]
Former US treasury secretary Larry Summers is talking about a jump to 11%[2] as over-heating becomes entrenched, necessitating rate hikes in the United States, Britain and Australia.
But the 55 leading Australian economists surveyed by the Economic Society of Australia and The Conversation this week aren't buying it. They point out that Australia's underlying inflation rate (while climbing) is much lower, at 2.1%.
US and Australian underlying inflation
Read more https://theconversation.com/top-economists-see-no-prolonged-high-inflation-no-rate-hike-next-year-171731