The Travel Industry Exhibition Delivers Quality Visitors in Sydney
Written by

Stephanie Menogue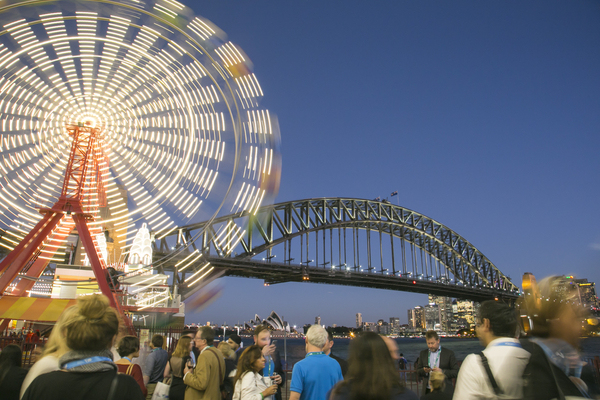 That's a wrap for The Travel Industry Exhibition 2016! In its third year the exhibition returned to Luna Park, Sydney on 18 July – 19 July and opened to a warm welcome of visitors from the highest quality the industry had to offer.
Visitors came from all over Australia and overseas and experienced an eclectic blend of destinations, technology and industry suppliers. They sat in on a two day engaging seminar program, and were dazzled by an explosion of colour, costumes and cultural dancing. Exhibitors were also impressed by the quality of visitors that came through the doors.

Exhibitors from The High Commission of Uganda mentioned:
"This exhibition has been an excellent opportunity to network with professionals in the travel industry. It created an important platform to reach across sections of the travel industry and travel agents as well as opening up new opportunities for promoting Tourism in Uganda.
As first time exhibitors we had a great experience and terrific response to our stand, made excellent contacts and were able to sell Uganda as a new tourist destination."
Holly Galbraith from Go Future Media attracted a massive following on day one as she delivered expert advice and tips on producing engaging content for social media.
And Janyne Moore - Catablog, Sarah Shrapnel – Love Swah, and Ralph Tucker – R.Tucker & Son also drew a large following as they discussed the importance and future of vlogging, blogging and podcasts.
All seminar sessions were organised by conference organiser Simon Relph from Visibel Group. TIE has had an abundance of positive feedback and the program produced was suitable for all visitors. The sessions covered all areas of the travel industry which are relative to now and the future of this ever-changing industry.

"I found the seminars to be of the highest standard which I had expected and they covered all areas I wanted to learn about. The expo was a great opportunity to meet industry experts on all different areas from destinations, apparel, technology and suppliers."

David Reeves, Manager, Ride the World Australia

Monday night's Travel Daily Christmas in July networking event was a huge hit and brought the industry together to engage in a festive celebration with kindred spirit.
Highlights of this year's show were the floating caricaturist, the modern photo wall sponsored by Travel Counsellors, diverse range of niche destinations & emerging suppliers and numerous prizes to be won.
A BIG thank you to our Media Partners: Travel Daily & Travel Bulletin, the venue: Luna Park for having us and all of our supporters. Without your support the show would not have gone on.
We look forward to seeing you in 2017!