Instyle Solar named Australia's third fastest growing company
Written by

Brittany Butler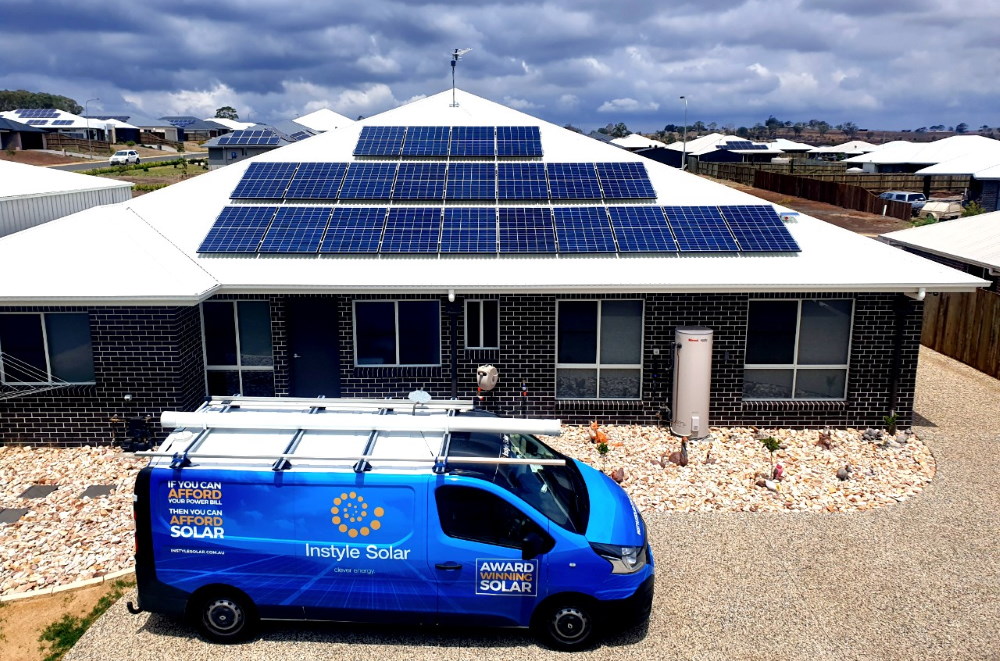 Leading residential solar provider, Instyle Solar has gained the title of Australia's third fastest growing company in the Australian Financial Review (AFR) Fast 100 List for 2020, with an average three-year growth rate of 128 per cent.  
Instyle Solar CEO and Founder, Karl Brown says the achievement is testament to putting customers and honesty at the forefront of their business.
"Instyle Solar takes time to make solar simple for the customer. We want Australian families to understand their power bill and their energy household consumption – and being named in the Fast 100 demonstrates how valuable education is to the public," says Mr Brown.
"Our team are some of the best in the business and we only use qualified, Clean Energy Council (CEC) Accredited electricians to complete our installations. We're committed to providing customers a high-quality product and service and we have the track-record to show it."
2019 was a monumental year for Instyle Solar as they surpassed $100million in sales and became the first solar provider to enable the purchase of solar products in a retail environment at Costco.
Mr Brown was also awarded coveted accolades including Australian Young Entrepreneur Trailblazer of the Year at the Young Entrepreneur of the Year awards, as well as being named finalist in the CEO Magazine Executive of the Year Awards in the Energy and Resources category.
The team also partnered with NRL legend, Johnathan Thurston as their first official brand ambassador.
Mr Brown says the company looks to become Australia's top residential solar provider by the end of the 2020 / 2021 financial year.
"Despite holding a small percentage of the Australian solar market, being named third in the Fast 100 means we're working on big things at Instyle Solar. Announcing the first bona-fide retail experience with Costco shows we're always thinking forward and ahead of the pack," he says.
"We've been ranked the fifth largest solar retailer in Australia, according to the independent Sunwiz Solar industry retailer performance data for 2019, but with the current strategy in-place and the team of experts we have in-house to support it, we're committed to becoming number one in the near future."  
Based out of Brisbane, Instyle Solar has completed over 12,000 solar installations across Australia in their six years of operation.  
For more information, visit
www.instylesolar.com
.