why Australia's dominant model of unemployment and inflation no longer works
Written by

John Quiggin, Professor, School of Economics, The University of Queensland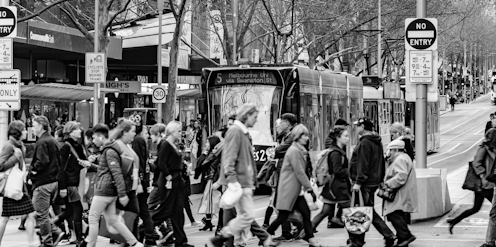 As we approach the release of Monday's employment white paper[1] we can expect to hear a lot about something called the NAIRU – the so-called Non-Accelerating Inflation Rate of Unemployment.
This ungainly acronym, which currently dominates the thinking of both the Reserve Bank and the Treasury, derives its power almost entirely from the economic crisis of the 1970s, and is overdue for reconsideration.
The story of the NAIRU begins even further back in time, in the 1940s, and is best illustrated by a curious machine displayed in the entrance of the Melbourne University Business, Economics and Education Library.
Wikimedia
[2]
The MONIAC[3] is a hydraulic computer, one of 12 constructed by New Zealand economist Bill Phillips in 1949 to illustrate Keynesian economics[4].
MONIAC stands for MOnetary National Income Analog Computer, and, although the machine is made out of tanks and pipes and valves and coloured water, it is a working (early) computer.
A guide[5] to the Melbourne University MONIAC says when in operation, water is "injected into the 'active balances' tank, pumped up to the top of the machine as income, and allowed to flow downwards as expenditure, with controlled amounts siphoned off to enter the tanks representing taxes and government spending, savings and investment, and trade".
While the MONIAC was an amazing innovation, even more important was the thinking behind it, which a decade later led Phillips to discover the Phillips Curve[6], a graph still used today to show the relationship between unemployment and the rate of wages growth or inflation.
In the model described by Phillips, strong aggregate demand (a strong desire to spend) both cuts unemployment and pushes up inflation.
Weak aggregate demand boosts unemployment and cuts inflation.
The Phillips curve represents the trade-off.
Read more https://theconversation.com/living-in-the-70s-why-australias-dominant-model-of-unemployment-and-inflation-no-longer-works-211487