Most Popular Second Hand Cars Available in Australia Today
Written by

NewsServices.com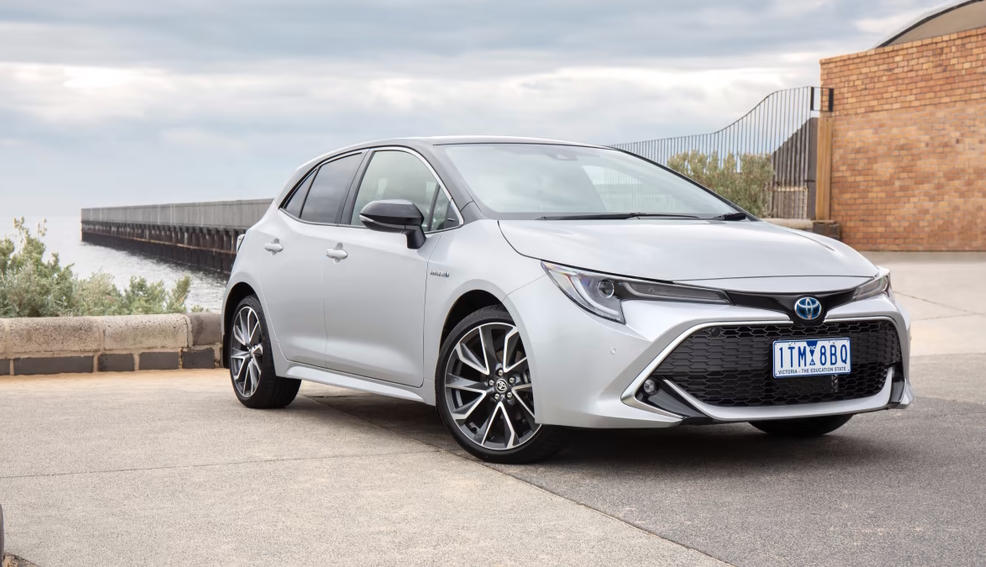 Second hand cars are steadily overtaking new vehicles in sales, popularity and user ratings. The after-effects of the pandemic and worldwide lockdown have caused a significant reduction in the production and importation of new cars. This limitation has led Australian citizens to begin to look into used vehicles as an alternative to public transportation and shared rides.
As a result of increasing demand, a wide variety of used automobiles have flooded the market in recent years. While most of these cars are enjoying rapid sales through quality buying and selling sites lke Cars Made Simple , a select number of used vehicles are popular among second-hand car users in Australia. Some of the most preferred second-hand car models include;
Mazda 3
The Mazda 3 has been among the best selling used cars for a few years now, and a lot of users swear by its reliability. It is a compact car that combines modern features with optimum performance and appealing aesthetics.
Due to the Mazda 3's size, it is a much-preferred choice for motorists as it can serve a number of different purposes. This vehicle has a high safety rating with multiple airbags, brake assist, central locking and safety cameras. This is one car you can take on long-distance trips as it is relatively safe, reliable and comfortable.
Toyota Hilux
Toyota is a car manufacturer known for releasing high-quality, powerful, high-performance vehicles. The Japanese company prides itself on delivering optimal driving performance while ensuring safety and dependability.
The Toyota Hilux is an SUV that can handle the roughest terrain with its four-wheel drive feature. Most vehicle aficionados love this truck because it is relatively indestructible, rugged and safe.
Toyota Hilux's recurring position among the top five best-selling cars in the new and used category for several years now should clue you in to its status as a much-beloved vehicle among Australians.
Hyundai i30
The versatility, affordability and reliability of the Hyundai i30 are some of the reasons why people from all walks of life have a deep love for the car. Whether it is being used as a family car or a work vehicle, the Hyundai i30 has proven its worth as a safe and efficient powerhouse.
The car gained a lot of popularity due to its low fuel consumption, affordable price and safety features. A used Hyundai i30 should feature a multi-function steering wheel, a 1.6-litre engine, satellite navigation, safety cameras, dual airbags and other safety features.
Ford Ranger
The Ford Ranger stands as a rival to the Toyota Hilux as it also features a four-wheel drive system that makes it capable of driving on any terrain. This vehicle also boasts a fuel-efficient engine, a comfortable interior and a better driving experience.
This workhorse of a vehicle is a popular option among off-road riders, travellers and heavy-duty workers.
The Ford Ranger provides ample space for gear storage, a load carrying capacity of up to 1,200kg and a towing capacity of about 3,400kg. With its above-average safety score and dependability, it is no wonder that the Ford Ranger is among the most sought-after used car models.
BMW 3 Series
The BMW 3 series features a range of models that appeals to lovers of luxury cars that boast impressive performances. Its versatility, fuel efficiency, and speed function have made it a favourite among used car buyers.
This vehicle is widely known as a high-performance model with swift acceleration and stable handling. The BMW 3 series has an impressive exterior with a comfortable interior that holds up well to constant use.
Toyota Corolla
Among the most well-known and easily recognizable vehicles, the Toyota Corolla has been a safe bet for used car buyers for several years. Due to its high-quality features and optimal reliability, it is rated among the safest and most popular second-hand cars in Australia.
Toyota Corolla is a compact car with several safety features, making it a much-preferred family car. With an efficient fuel consumption rate and cheap, easily-accessible parts, this vehicle is one of the most reliable used car models.