Useful Guide to Choosing the Perfect Birthday Gift
Written by

NewsServices.com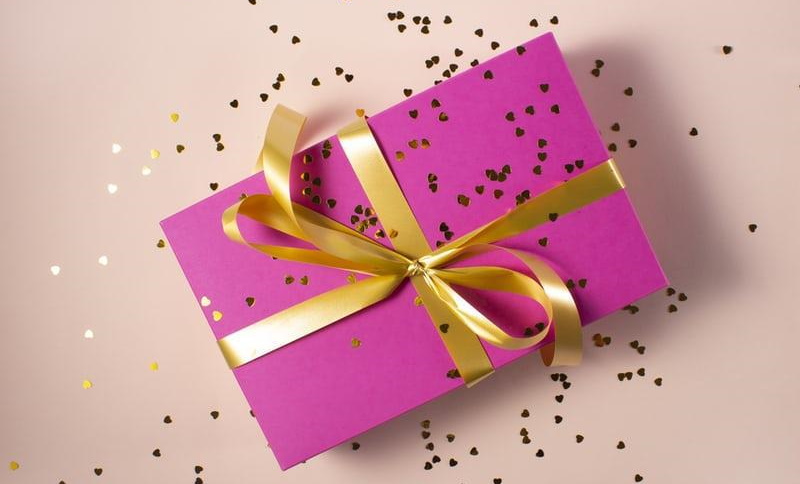 For many people, buying birthday gifts is super stressful because they have no idea where to start their search, especially if their recipient already has everything they need. If you often find yourself in a clueless situation, remember that you only need to ask yourself a few questions before you find the perfect birthday gift for your loved ones. Ready to start shopping?
What do they love?
If you're close enough to a person that you are buying a present for them, then you probably know at least a few of the things they like, or better yet, love. Study what they are wearing, what kind of decoration they have in their home or office and what they love to watch or do on the weekends—this will help you figure out where to aim your birthday gift search.
What do they dislike?
This is just as important as knowing what they love. For instance, they might have strong feelings about the color red or a certain material or pattern. So even if you find a perfectly tailored t-shirt for them but it's red, it's best to keep searching. There are people who don't do well with technology so you might choose a more organic gift for them or people who hate clutter so you might want to avoid novelty gifts and little trinkets.
Can I make it personal?
Personalizing your gift in any way will show your recipient that you put a lot of thought and effort into their gift. If the present you've chosen can't be personalized (a piece of designer clothing or a gadget) you can always get them a card that will carry the emotional note. It's easy to buy eye-catching bulk birthday cards and keep them ready to personalize with a few words from the heart. This is a great idea when you don't have time to buy a special card but still want to do something unique for the person. What you write in your card can often mean more than the gift itself.
What is the theme?
If you're invited to a birthday party with a theme, use that to buy a perfect gift. For instance, if the theme is Roaring 20s, opt for a period piece of wardrobe. If the theme is glitter and glitz, a shiny piece of decoration might be just what they would like to have in their home. Also, if they are celebrating one of the big birthdays like 16, 21 or 30, you can check out the traditional gift for that occasion. For someone turning 16, you can get them a personalized car keychain, people turning 21 can get a cocktail set and someone turning 30 might love an adventure book that will push them to use their best years in the best way possible.
What has changed in their life recently?
Maybe your gift recipient just had a new baby. Or maybe they bought a car or adopted a dog. In that case, there's a big chance that they might not have all the things necessary for that change. This is where you come in with your gift that will make adaptation to their new situation easier. A new parent might benefit from a massage voucher, a new dog owner might love a dog training book and a new car owner might love their hands-free gadget.
Can you get inside intelligence?
If you're really stuck with your gift, you can go to someone close to your gift recipient and ask for recommendations. Their spouse or SO, parents or close friends might know exactly what you can get them for their birthday or at least point you in the right direction. It might be awkward to reach out to someone you don't know very well, but in most cases, they will be willing to give you information and greatly appreciate the gesture. You can get many great ideas this way, and they will most likely be ideas you wouldn't have thought of alone.
And finally, remember that you are not very important in this situation. Of course, the gift needs to fit your budget, but the rest of it should depend on the recipient's interests and needs, not yours. If you manage to follow all of our helpful tips, you'll most certainly grab a gift that will put a huge smile on your birthday boy's or girl's face.