DDS urges Australian's to protect themselves against the flu and COVID-19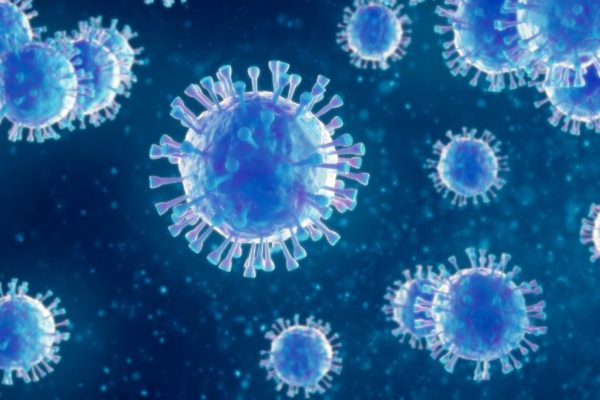 Last year, more than 310,000 people presented to Australian health services with confirmed influenza cases, marking 2019 as the country's worst flu season on record[ii].
With some states heading back to work, health authorities are encouraging Australian's to minimise their risk of contracting the flu and COVID-19 by preparing and protecting themselves as best they can.
Re-stocked with flu vaccines and Personal Protective Equipment (PPE), Discount Drug Stores is urging all Australian's to book in for a quick and affordable flu shot as pharmacists predict demand to be at an all-time high.
Discount Drug Stores' pharmacist, John Traynor said, "We have sufficient stock to meet the expected demand for what we predict will be another difficult flu season for the community."
"It is very important that people take every possible measure to protect themselves, and their loved ones against COVID-19 and the flu – this can be done by wearing masks, using hand sanitiser and of course general hygiene such as covering your cough or sneeze with your elbow, avoiding touching your eyes, nose and mouth as well as washing your hands regularly with soap and water," Mr Traynor said.
You would be forgiven for thinking the demand for the flu vaccines may potentially decrease in 2020 with social distancing and restrictions in place. However, as restrictions ease for most of the country, Mr Traynor suggests there could be a delayed flu season as people start socialising again.
"This is a highly unusual year, and our greatest concern is that complacency sets in and community members believe they don't need the flu vaccine this season or they reduce the amount of times they use hand sanitiser when out-and-about."
"We highly recommend that Australians don't leave it to chance and take steps to book an appointment for a flu vaccine and have a chat with one of our pharmacists on how they can best protect themselves against germs this flu season," Mr Traynor said.
"We see great results from people receiving the vaccine, particularly if they are able to get a head start on the flu season. As a result, more people are looking to ensure they are protected each year," Mr Traynor said.
Due to the high-demand, Discount Drug Stores' vaccination clinics will be running while stocks last this year with qualified pharmacists or nurse practitioners conducting Discount Drug Stores' in-store flu clinics.
For more information or to book a clinic appointment please visit www.discountdrugstores.com.au. Special patient groups are also eligible to receive the influenza vaccination subsidised under the Government-funded National Immunnisation Program.
i]
  ABC News. (2020). Flu season which struck down 310,000 Australians 'worst on record' due to early outbreaks.
https://www.abc.net.au/news/2020-02-11/early-outbreaks-to-blame-for-worst-flu-season-on-record/11949320