Celebrity chef Manu Feildel showcases top-selling Turkey products in new Dinner Done recipes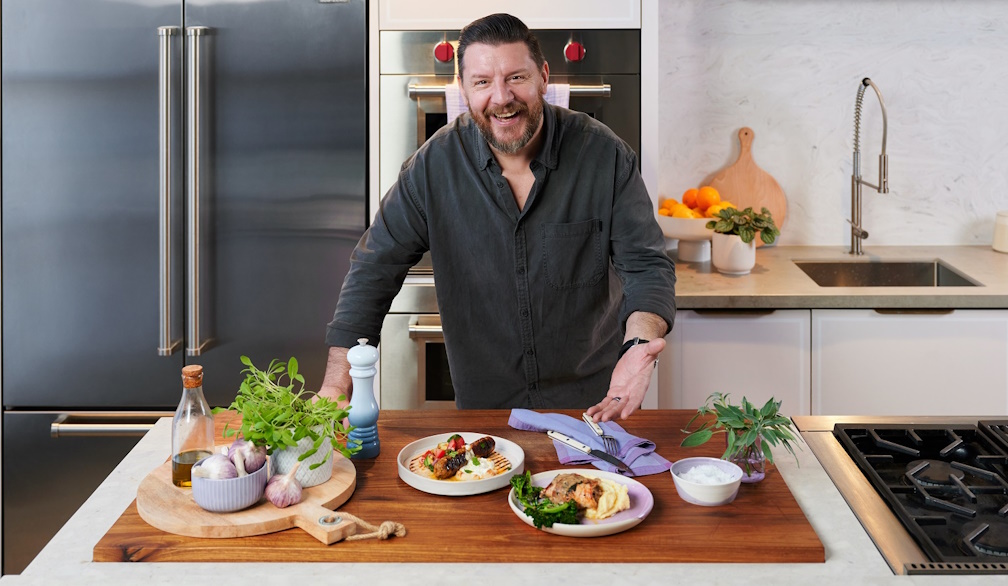 Turkey is growing in popularity driven by increasing health consciousness. Turkey breast contains less than two per cent fat, and all turkey products are high in protein and rich in vitamins and minerals – including vitamin B12, zinc, iron, and selenium. Australia's leading poultry producer, Ingham's, has revealed its five top-selling fresh Turkey products: Turkey Mince, Turkey Breast Mince, Turkey Minute Steaks and Turkey Breast Steaks. Turkey freezes well too, with Ingham's revealing frozen Turkey roasts are popular year-round.
Celebrity chef Manu Feildel has stepped into the kitchen to create some new recipes cooking with Turkey as part Ingham's Dinner Done, which provides a range of quick and simple recipes. Manu's Turkey recipes include:
Manu's Saltimbocca Turkey Steaks in Diane Sauce
And
Revealing the Ingham's Dinner Done Turkey recipes, Manu Feildel said: "Turkey is a fabulous protein, that sometimes flies under the radar. It's flavourful, easy to cook and an incredibly healthy choice."
"Turkey is a versatile, low-fat protein that is high in a range of nutrients and can be used in many dishes. We know that shoppers are looking for easy, quick, healthy options that the whole family will eat, but they also want greater choice and new dinner options. This is why we've expanded our Turkey range, and its why we've partnered with celebrity chef Manu Feildel to create a range of simple ad delicious Dinner Done recipes – featuring Turkey as well as Chicken," said Mark Powell – Chief Customer Officer at Ingham's.
Ingham's has twenty Turkey farms, which are located in New South Wales based from the Macarthur region in South-West Sydney to the Southern Highlands. All farms are family owned and operated. 
To learn more about Ingham's, its range of Turkey products, and Ingham's Dinner Done, visit www.inghams.com.au/dinner-done and follow Ingham's on Instagram @InghamAustralia Facebook @ingham's and YouTube @Inghamschicken

For more information, visit inghams.com.au