Meet Improov: The optionally anonymous customer feedback platform for SMEs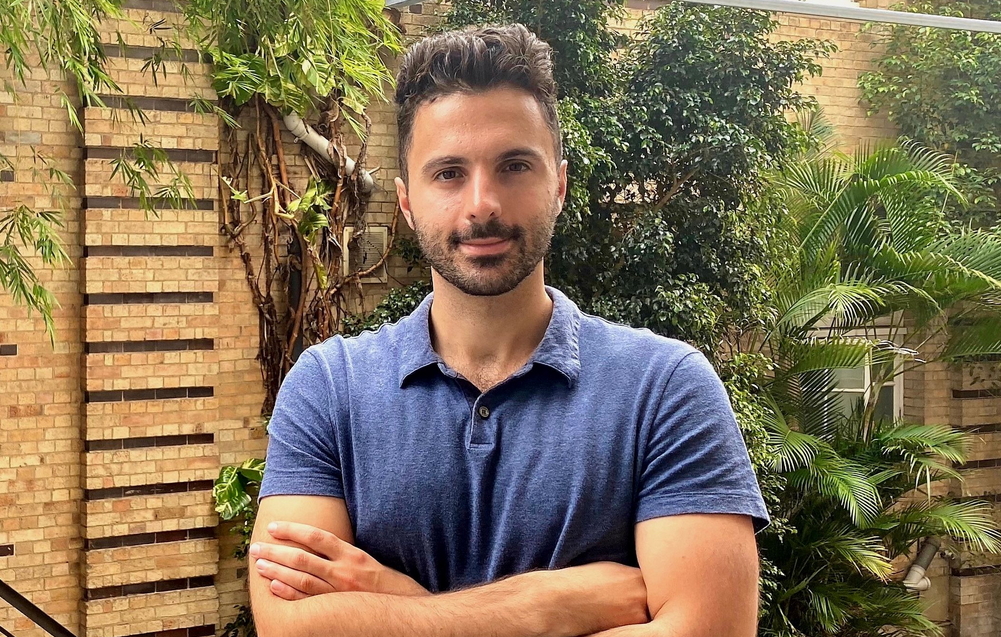 Brisbane-based startup Improov is set to help local businesses come back from restrictions stronger than ever by launching a convenient and optionally anonymous customer experience platform that rewards users for their feedback.
With rapidly adapting technologies, businesses are becoming more and more connected with their customers. However, with recent COVID-19 restrictions causing massive shifts in how over 2 million Australian SMEs operate, it's more important than ever to fully understand what customers are experiencing, and how best to meet their requirements. (Source: ABS)  
Improov founder Alexandros Collivas said "During these hard times the importance of human connection should be the cornerstone for how businesses think about their customer experience. There is no better or reliable source of knowledge about the quality of a business than customer feedback, especially during such a turbulent time".
Collivas continues "Although some businesses have access to a lot of customer data, they are often unable to effectively capture and understand quality customer feedback in an efficient manner. This is what inspired me to create Improov."
Improov is built to be effortless, super fast and is powered by an anonymity engine, giving customers the confidence to leave honest and real feedback on how a business can provide a better experience.
Once businesses receive customer feedback, the Improov bot automatically sorts the feedback into categories and highlights key trends through generated graphs, which are presented on said businesses' personal dashboard.
Getting customers on board is simple, Improov provides businesses with designated links and QR codes that directly links customers to their respective feedback page, and can be easily shared across social media platforms or included on business cards.  
As an added incentive, Improov has been designed to reward users for useful feedback. Businesses can elect to provide rewards for customers that leave feedback on their page. Should a business elect to provide a reward, it is completely at their discretion and can set any reward and respective conditions as they see fit. 
"By giving our customers the ability to share their experience anonymously, we've found that they share a lot more information and detailed feedback than they would otherwise. This has proven to be far more beneficial to us, over something like a rating system. The reward feature has also shown to both motivate more customers to share their thoughts, and help us form stronger lasting relationships with those individuals."  said owner of Black Jacket Suiting, Ryan Fisher. 
Improov is available globally, and free for customers to use. For businesses, Improov offers a 30-day free trial, with an introductory $15 per month subscription going forward. For more information on how to get your business involved, Improov provides quick and easy how-to guides and a simple user manual through their help centre.


About Improov
Improov product overview:

Private customer feedback platform purpose-built for small to medium businesses




Powered by an anonymity engine




Receive rewards & replies from feedback




For more information about Improov, please visit:

https://improov.io/




Social Links: 

For Businesses - How does feedback work?

You receive feedback from your feedback page. You can check out other business's feedback pages as an example by searching here. You can customize your feedback page through your dashboard by changing the: Business Name, City, Type of business, and Initial message to customers. Once you receive feedback from customers, our A.I. bot automatically categorizes the feedback into categories and sorts it for your viewing in your dashboard.
The Improov dashboard makes it easy to review your feedback and see key trends through automatically generated graphs. You can reply to feedback through the Improov dashboard but customers cannot counter-reply. See here for further information.
For Customers - How does feedback work?

All feedback submissions on Improov are optionally anonymous. Every time feedback is submitted through Improov, Improov will only identify each feedback submitted to the respective business through a unique reference number. This means every time you submit feedback on Improov, each submission will have its own unique number. However, if you wish to leave your details for that business then you can always do so within the feedback submission.

How do Rewards work? 


In a few clicks businesses can set up an automatic reward system so that when customers leave feedback they receive a reward. Businesses can completely control the reward (e.g. free drink, discount code or just a thank you), conditions, and expiry time. 
For online-based businesses, customers can redeem rewards by entering coupon codes that you provide within the reward. Redemption in physical based businesses (e.g. cafes) work by the customer showing the cashier the reward at the register, the cashier agreeing to the reward and then watching the customer press "use" on the reward.
All rewards are subject to full T&Cs from the business