Lloyd's Register announces key appointments to well management team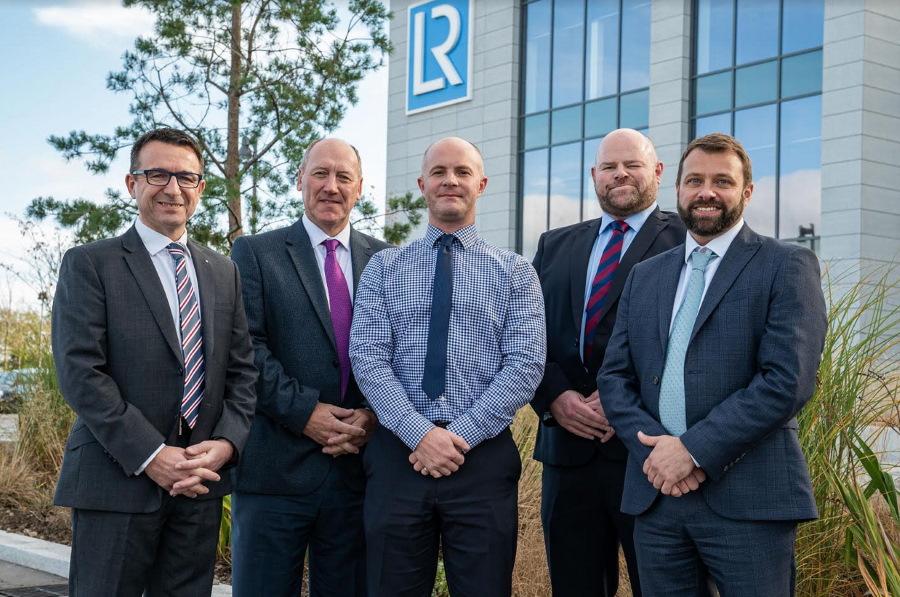 Lloyd's Register (LR), the specialist energy consultancy, has bolstered its team with a number of key appointments following a series of major contract wins and significant global growth.
Over 200 dedicated engineering specialists are currently part of LR's wells engineering and project management consultancy, a team which has project managed more than 100 wells across six continents over the last 14 years.
LR has recently added a wealth of domain knowledge, technical experience and HSSEQ capability to its wells engineering and project management consultancy services. This has helped build an industry offering which is unrivalled in capability across the full well lifecycle from design, construction and operations, to suspension and abandonment.
The addition of such strong credentials is a clear signal of the growth already being experienced by LR and forms a significant part of the Energy business' repositioning strategy announced earlier this year.
John O'Neill brings more than 25 years' experience in global wells projects to the newly created position of Head of Wells Delivery. Having worked predominantly across the North Sea and Middle East for BP, Shell and Schlumberger, he most recently held the role of UK Director – Wells at Maersk Oil followed by Drilling Manager at Total post-acquisition.
Commenting on his appointment, John said: "I've followed the success and growth of the LR wells consultancy business over recent years and I'm excited to join the team as we look to build on this growth internationally.
"The sector has, and continues to be challenged post-downturn, particularly in the quality, capability and availability of the supply chain. This has resulted in issues such as stretched resources and more non-productive time. Add to that the emergence of smaller operators, which are largely using an outsourcing model, and the need for an experienced wells consultancy has become only greater, presenting a huge opportunity for growth to LR."
Joining John is Melvin Banford, who assumes the new role of Head of Wells Assurance. Melvin's 25 years' experience in wells business assurance and performance improvement, gained through both consultancy and roles within operators, is a vital addition to LR as it continues to focus on ensuring safety, quality and efficiency for clients.
Derek Harrold also joins as UK, Europe and Africa Wells Manager from CNOOC, alongside Head of Wells HSSE Steve Harris, who was most recently Senior HPHT Operational QHSE Specialist at Total.
All positions will be based in Aberdeen with a global remit.
Matt Rothnie, Vice President Wells at LR said: "This wealth of new experience and capability has bolstered an already strong team. We are tremendously excited about the opportunity this brings to further embed our expertise at a UK and international level, building upon successful projects completed across the Americas, north and west Africa, the Middle East and south Asia.
"This global experience, together with the depth of our technical knowledge and an offering which spans the full well lifecycle, is a significant asset to the clients we work with as we continue to drive down risk and enhance well delivery performance.
"We are delighted that a group of such high calibre individuals has chosen to join our team and we look forward to continuing LR's growth in global wells consultancy."


About Lloyd's Register (LR)


We started out in 1760 as a marine classification society. Today, we're one of the world's leading providers of professional services for engineering and technology – improving safety and increasing the performance of critical infrastructures for clients in over 75 countries worldwide.
The profits we generate fund the Lloyd's Register Foundation, a charity which supports science and engineering-related research, education and public engagement around everything we do. All of this helps us stand by the purpose that drives us every single day: Working together for a safer world.
In a world of increasing complexity – overloaded with data and opinion - we know that our clients need more than technology to succeed. They need an experienced hand. A partner to listen, cut through the noise and focus on what really matters to them and their customers. Our engineers and technical experts are dedicated to assurance. That means a commitment to embracing new technology, and a deep rooted desire to drive better performance. So we consider our customers' needs with diligence and empathy, then use our expertise and over 250 years' experience to deliver the smart solution for everyone.
After all, there are some things technology can't replace.