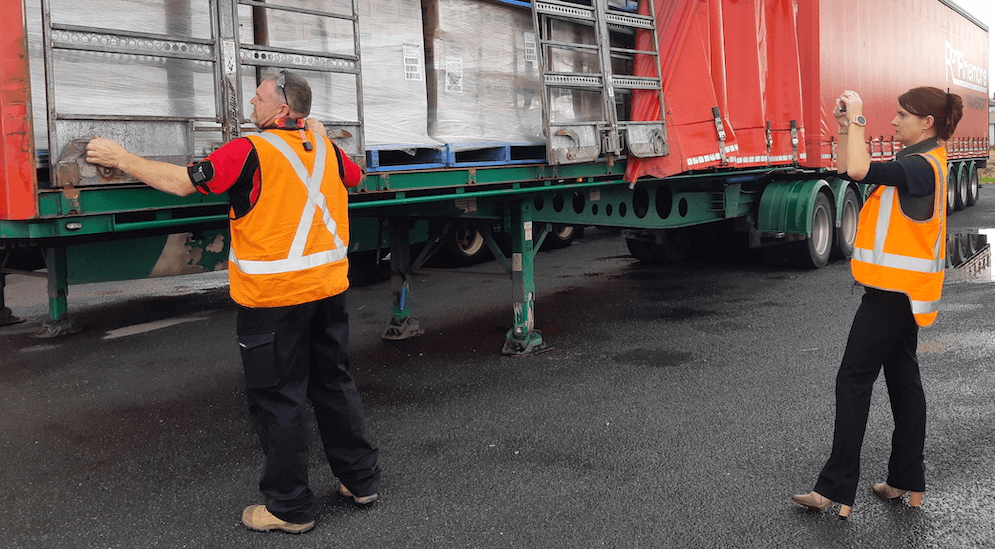 Australian wearable technology startup Preventure has today announced the launch of a range of new product features, including free services for Australian businesses hit hard by the financial impact of COVID-19, which will help employers who are struggling to provide their workforce with enough health, safety and HR support remotely. 
The newest addition to the Preventure.Live smartphone app uses AI technology to automate the delivery of safety training, helping to prevent injuries in the workplace. Development of this feature was accelerated when COVID-19 hit, to provide existing Preventure customers with an alternative to face-to-face training. It completes Preventure's risk identification/behavioural change loop, whereby wearable sensors record worker movement patterns, live feedback is provided around injury risk, and now, customised training modules are delivered in response to that risk. 
In addition, core Sports-themed injury prevention modules are accessible to businesses, and the team is generously offering a free version of the app, that includes these modules, to any business and their workers during these challenging times. 
Off the back of the lockdown which has seen most of Australia working from home for the last 6 months, the team at Preventure also built and launched a posture-monitoring product, aptly named 'Office Coach', that utilses a single back sensor (for manual handling, an arm sensor is also used). This is the team's first foray into the corporate wellness space and the product can be described as a B2B wellness app, and a consumer posture product, rolled into one! 
Businesses who are concerned about employee home workstation setups, or looking to engage their remote teams, can purchase an account, sensors and monthly app subscriptions. The app provides slouch alerts, and stretch alerts, to reduce the risks associated with sustained posture, and also tracks steps, to encourage movement at a time where our incidental activity is at an all time low. 
With both the manual handling and office worker offerings, staff have their own account, giving them ownership over their personal injury risks and control over the data collected, and they receive live alerts throughout the workday to drive behaviour change. The app also drives engagement through the connection with professional sports, gamification, incentives (such as step challenges) and rewards that can be set specific to a business. 
The manual handling offering, targets musculoskeletal injury, fatigue (from overload), and slip/trip/fall risk reduction, and has been in the market for some time. In fact, the team has worked with safety professionals across 18 different industries. With the average back injury costing businesses up to a massive $70,000, or driving up their workers compensation premiums, investment in Preventure technology seems tiny in comparison, costing a mere $2.50-$5 per worker per month!
The new AI-driven safety training addition to the platform, processing movement data from wearable sensors and acting on risk patterns, is completely unique to Preventure. In addition, they have the only injury prevention technology in the market that is backed by sports science, and focused on both movement control, and movement range. 
Founder and CEO, Scott Coleman, was working with some of the world's top athletes as a Sports Physio when his mother sustained a severe back injury as a nurse, lifting a patient. He saw a gap market between what had been invested in elite sport injury prevention, and what had made its way into the workplace safety space. Sports Science methods at the time involved the measurement of an athlete's movements using wearable technology and analysis of the data collected to identify injury risk and guide action to reduce risk. Scott knew his mother's injury had been avoidable and wondered how many other workers and their families were suffering a similar fate. 
Preventure received an AusIndustry Grant to build the app and validate the technology (with leading universities such as University of Canberra and University of Technology Sydney) and after a few years it was made available to businesses. Initially, with just a Task Assessment feature, allowing supervisors to video a worker (wearing the sensors) completing a task, then play back the video with an overlay of data and risk insights. 
Scott Coleman commented: "After seven years of hard work and development behind the scenes, we're thrilled to be in a position to not just support our existing clients, but also to help other businesses that are having to adapt very quickly and find new ways to protect their workforces. We hope to offer even more companies cost-effective technology solutions for workplace health and safety here in Australia, and globally."
The Preventure.live app is available to download from Google Play and the Apple App Store.