Outstanding Aussie rural GPs receive prestigious awards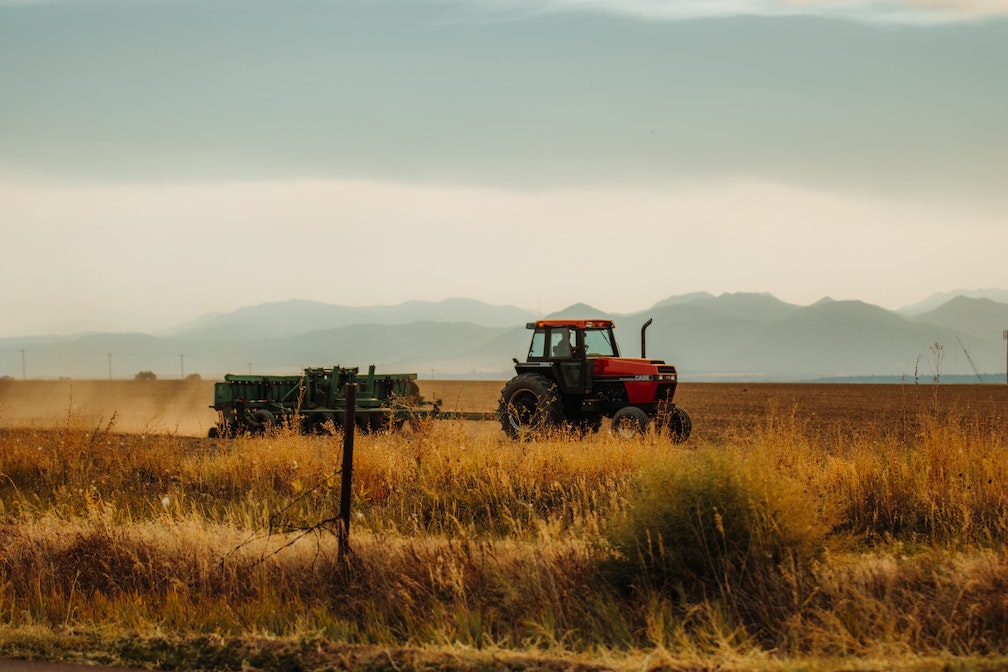 The Royal Australian College of General Practitioners (RACGP) has announced the winners of its annual Rural Awards program, with three GPs and one GP in training receiving top honours for their work in rural Australia.
The awards, presented at the 2022 RACGP Fellowship, Academic and Awards Ceremony, the RACGP's annual conference, went to:
Brian Williams Award
: Dr Margaret Garde, Portland VIC
Rural GP in Training of the Year Award:
Dr Kieran Webb-Sawyer, Lithgow NSW
Rural Medical Student Bursary Award
: Mr Jared Lawrence, University of New England, Armidale NSW
Community Project of the Year Award:
Dr Matthew Poole, Perth, WA
Dr Margaret Garde received the 2022 RACGP Rural Brian Williams Award for her significant contribution to rural medical education and her service to the Portland and Heywood communities.
Dr Garde has been heavily involved in general practice training for 20 years, including training programs in her region, supervision of registrars and international medical graduates and senior roles at Deakin University and in rural GP training programs.
She is also the Clinical Director at Active Health Portland and provides healthcare at the practice and in a range of local organisations, having worked across the full scope of general practice, including family planning, Aboriginal health, public health, forensic medicine, adolescent health, occupational health and mental health.
Dr Garde said she felt privileged to witness the impact of consistent and accessible primary care on her patients' health. "Rural general practice and community are inextricably related. It is so important to be there to help my community when they most need it," she said. "I've also been privileged to support medical students, interns and GPs in training as well as our new GPs in their careers. It is immensely gratifying to see them grow in their chosen specialty, stay in the community and have the community support them.
"Rural GPs are connected to their patients in a way that breaks down barriers to health care access and supports patients as individuals. I've found sharing that experience with doctors and students around Portland rewarding not only personally, but also in the knowledge that the community will see future generations of like-minded GPs replace me in the years to come."
The Brian Williams Award is RACGP Rural's highest accolade. It is named for the late Dr Brian Williams, a rural GP, medical educator and Director of the WA Centre for Remote and Rural Medicine. Dr Williams was a staunch advocate for rural general practice and the need for rural GPs to provide support to their peers in order to advance rural general practice.
Lithgow GP Dr Kieran Webb-Sawyer received the 2022 Rural GP in Training of the Year Award in recognition of his work to increase access to training in paediatrics in his region and the opportunity created for other GPs through his work towards the accreditation of a developmental and behavioural paediatrics training post at Woodward, NSW, the first of its type.
He said he saw gaining additional training as a way to respond to his community's needs while developing his own skills and knowledge.
"As rural GPs, we are deeply embedded in our communities and come into contact with its needs daily in our work. This gives us precious practical experience of our patient and community context and gaps in essential service areas that occur outside capital cities. However, we can't be aware of or notice everything and so it is really important to keep an open and ongoing discussion with the community about what the needs are, what is changing and how these could be met," he said.
University of New England Doctor of Medicine student Jared Lawrence received the Medical Student Bursary award for his essay on his experience at a general practice placement at Coonabarabran, NSW, which showed him the benefits of placement in rural general practice and gave him excellent opportunities to grow his confidence and skills following the COVID-19 pandemic's disruptions to his medical training.
"My experiences growing up on a beef property in Singleton, NSW, and working and taking a placement in Coonabarabran gave me an understanding of issues faced by rural communities and motivates me to continue my medicine journey into rural general practice," he said.
"Being able to attend the College's annual conference and meet RACGP Rural members is an incredible opportunity and I look forward to strengthening the relationship between the RACGP and students at the University of New England."
Dr Matthew Poole received the Community Project of the Year Award for a project to improve screening for and treatment of anaemia among Aboriginal children in Perth, conducted at the Derbarl Yerrigan Health Service.
Dr Poole consulted with a range of community and medical stakeholders to understand barriers to screening and how these might be addressed. Following a presentation to practitioners and a change to medical software, the annualised screening rate for children aged between nine months and five years increased from 10 to 27 per cent.
RACGP Rural Chair Associate Professor Michael Clements said the awards showed the importance of GPs working with their communities and the rewarding nature of general practice in rural and remote areas.
"Dr Margaret Garde's award comes as recognition for many years' excellent service to her community and the profession, particularly through medical education. Dr Kieran Webb-Sawyer, Dr Matthew Poole and Jared Lawrence are all wonderful examples of the value of a GP understanding their community's specific needs and working with community members to address them effectively," he said.
"Dr Garde has provided mentorship and supervision to more than a generation of medical students and general practice registrars and has been instrumental in developing pathways for rural medical practice in her region and beyond. With her leadership, a supportive medical community has developed in Portland that has been transformative for the rural training experience students' decisions to train and work in the region.
"Dr Webb-Sawyer's training has exemplified the spirit of rural general practice. In his work to gain accreditation for a developmental paediatrics post, he also created a pathway for other rural GPs. We hope this will help other registrars with an interest in developmental and behavioural paediatrics to bring these skills to their communities.
"Jared Lawrence's essay on the value he found on placement in Coonabarabran, and in taking part in New South Wales' wheat harvest during his university holidays, demonstrated a thoughtful and empathetic understanding of the two-way benefits of placements in rural communities for any GP in training, and particularly how these placements can give a student a varied hands-on experience following the COVID-19 pandemic's disruptions to education and training.
"Dr Poole's work to address anaemia with the Derbarl Yerrigan Health Service demonstrated the value of solutions that consider the experience of a check-up for both practitioner and the patient and how relatively low-cost changes can have valuable impacts on preventative care."
Photo: Jakob Rosen/Unsplash