Why there's no magic jobless rate to increase Australians' wages
Written by

Jim Stanford, Economist and Director, Centre for Future Work, Australia Institute; Honorary Professor of Political Economy, University of Sydney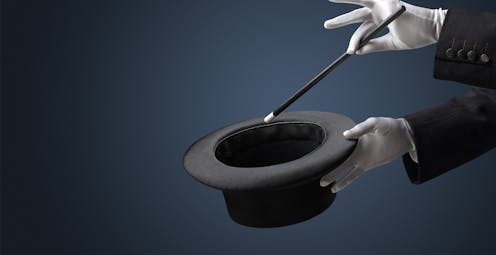 With the official unemployment rate[1] now 4.2% – the lowest since 2008 – Prime Minister Scott Morrison has predicted[2] a rate "with a 3 in front of it this year". The Reserve Bank of Australia agrees[3], forecasting unemployment below 4% in coming months.
Many economists have been surprised at how quickly employment has rebounded from the effects of COVID-19. Now they are scratching their heads for another reason.
With unemployment so low, why aren't wages growing more quickly?
Real wages falling
If something is in short supply, its price is supposed to rise. That's according to conventional economics, which treats the price of labour (wages) much like any other commodity, from pork bellies to rapid antigen tests.
But there is little sign of that happening.
Since 2013, growth in nominal wages (not accounting for inflation) has been weaker than any time since the 1930s, with the average annual rate of 2.1%[4] growth half the typical rate of earlier years.
After grinding to a halt during the lockdowns, wage growth has rebounded – but only to those anaemic pre-pandemic rates (up just 2.2% in the past 12 months). Nominal wages are now lagging well behind consumer prices. Real wages (accounting for inflation) are therefore falling – the opposite of what free-market theory predicts when unemployment is low.
Read more: Unemployment below 3% is possible for the first time in 50 years – if Australia budgets for it[5]
This outcome puzzles those economists who focus on market forces to explain income distribution. But it's not surprising to those who consider a broader array of structural, institutional and social determinants of wages.
Unemployment may matter to wage trends, although not necessarily for the same reasons assumed by market-focused theories. But many other factors – including minimum wages, collective bargaining, the award system, and even politics and culture – also explain who gets paid what.
Market-based ideas driving policy
A simple market-based understanding of wages has guided the policy stance of the government and the RBA for a generation.
Both still ascribe, for example, to the concept of a "non-accelerating inflation rate of unemployment" (or NAIRU).
The Non-Accelerating Inflation Rate of Unemployment (NAIRU)
Read more https://theconversation.com/why-theres-no-magic-jobless-rate-to-increase-australians-wages-176538