The Future of Shipping Containers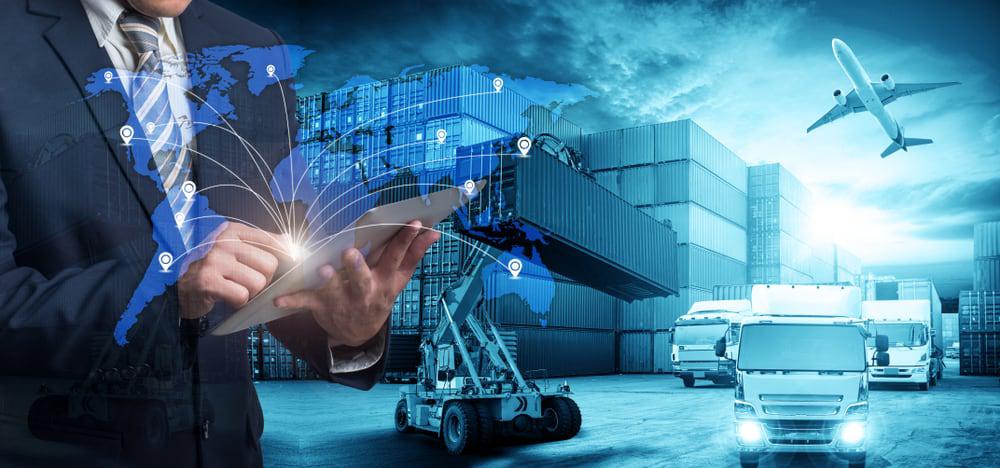 Shipping containers are manufactured in other countries to ship goods overseas to North America and other countries. These containers are sturdy and designed to take a beating of nasty weather and rough seas as they travel on a container ship, stacked several units high, to their ultimate destination. Once containers arrive in a shipping port, they are unloaded or moved to another location and once emptied, they are no longer needed. Some shipping companies re-use their containers while others sell their containers off to buyers who use them for other purposes.
A shipping container can have a useful life after it has been used to ship cargo and more and more often these days, shipping containers are being used for a wide range of useful applications. Since there is a real need for affordable housing, one of the better uses for shipping containers is affordable accommodation for many people from all walks of life. Many cities are seeing projects being build that are using shipping containers as the base for the housing units.
Shipping containers make suitable temporary accommodation for students who need housing while they attend school, workers who need a place to stay for a short time while they are on a job site and single parents who have been displaced from family homes. The list of uses for these containers is endless and the possibilities are too.
Shipping containers can be used for temporary washrooms at events and gatherings. If an event is planned in a location where there are no facilities, temporary washroom units can be shipped into an event location and then removed when they are no longer needed. These units are also a good resource for cities that are trying to accommodate their homeless populations who need temporary accommodation and washrooms added to the temporary accommodation.
Many people want to open their own small business but do not have the means to do so with the rising costs of opening a small business. Shipping containers can be easily converted into cafes and other small businesses that are inexpensive to operate and can be moved from place to place to meet the needs of the people that they are serving. These containers can be converted into a turnkey business such as a café or small restaurant and are not costly to renovate or operate. The use of these containers can attract customers simply because they are interested in seeing how this small building can operate as a café or a restaurant and they want to visit the establishment and support a local entrepreneur.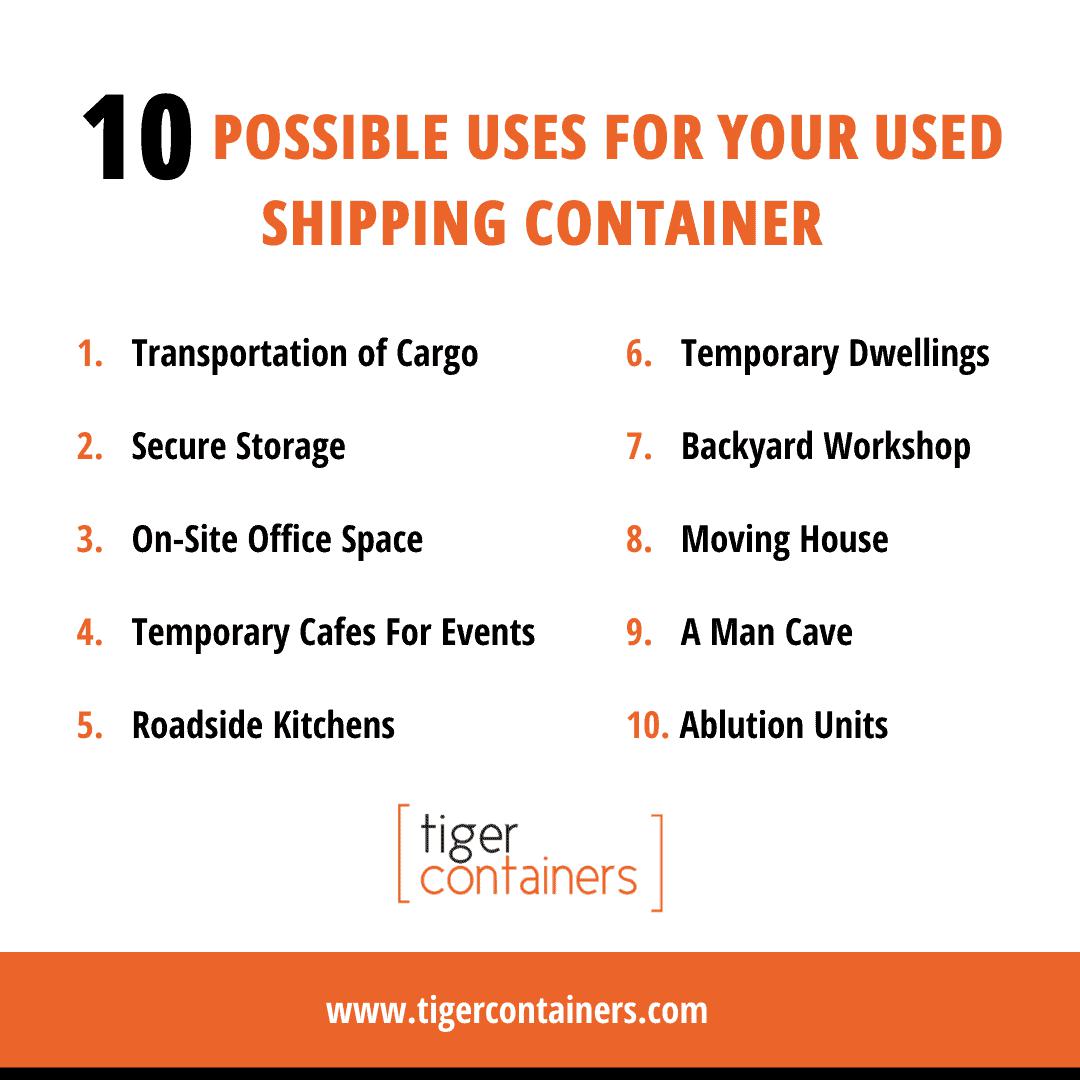 Image from Tiger Containers
Since the cost of building a new home is out of reach for many, it is still possible to purchase a piece of land and have shipping containers delivered there. These containers are easily configured into any size of home that is desired and the containers can be modified and remodeled inside, with windows and doors cut out. Many shipping containers are unrecognizable once they have been modified to their new configuration. Siding can be added to the outside and the interior can be updated with interior finishing products that make the interior look just like a regular home.
If you simply need more storage, shipping containers are an affordable option and you do not need to obtain a permit to place on your property, particularly if it is to be a temporary storage area. You can purchase a shipping container to be used for your purposes and then you can sell it back to the supplier once you have no more use for it. These containers are so useful that people are looking for them all of the time and will gladly purchase one from you if you are selling the unit after you have used it.
Shipping containers are useful in many more ways than just being a container for shipping products around the world. People continue to find many more uses for them and there is no shortage of containers to be used for a wide range of purposes. The really great thing about the shipping container is that it is easy to transport or move from place to place so if one location is not entirely suitable, it can be moved to another without any problem at all.
Read more about emerging trends in shipping containers