Why Google Adwords is a better marketing tool
Written by

Kamballa Johnson
Google has been the dominant platform when it comes to digital and internet marketing. It not only helps you to create new leads but also converts them to increase the revenue. From many such digital marketing services that Google provides, Google Adwords is one of them. With Google Adwords, you can easily target certain keywords, run your ads, and generate more traffic for your customers. Although Google Adwords requires certain investments and there are costs associated with it, the results are almost instant and one can notice the spike in visitors and leads. There are a lot of reasons which make
Google Adwords
the most effective Digital Marketing technique, let's have a look at a few.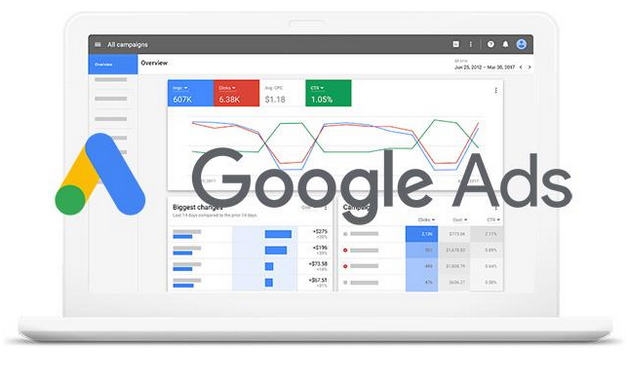 Works much faster than SEO
While one uses SEO to target certain keywords and increase the ranking in the search result, it will take a lot of time while the search results gradually rank up. This method does guarantee an improvement in your visitors but the results are not immediate. When it comes to Google Adwords, the concept of using certain keywords is the same. However, using those keywords to run specific Ad campaigns is what makes all the difference. These ad campaigns are featured on every Google search results and generate way more leads with a higher conversion ratio. Also, the results can be noticed almost immediately after the Google Adword campaigns are run. The best feature is the flexibility of using Google Adwords. A company can use multiple keywords at once to create multiple ad campaigns. These campaigns can be turned on or off to save on cost and effectively manage the resources.
Increase Traffic and promote Brand
Running customized ad campaigns through Google Adwords is not only effective in terms of marketing techniques but it also has a lot of other advantages. For a startup which is trying to build its own brand name, promoting their company name through Google Adwords is the most efficient Digital Marketing technique. Using customized ad campaigns, one can make sure that their customer ads are running for a larger time on the Google search engine. This increases brand visibility, which in turn increases the engagement as well. Regular ads will not only promote the brand name but will also build a lot of trust in the customers towards the company. 
Apps integration
Since Google has been offering a lot more services apart from Google Adwords as well, investing in Adwords will also provide you access to a lot more Google tools. Google has integrated many of its applications with Google Adwords, which has made managing the business and its online marketing much easier. For example, the application of Google Analytics allows a user to track the audience gained from featured ads and which keywords have been attracting more customers through it. Similarly, Gmail integration has allowed Adword customers to do email marketing simultaneously from one platform. A Google AdWords agency will not only help you effectively manage your ad campaigns but will also help you to take full advantage of these long lists of integrated applications.
Highly customizable and measurable
Google Adwords provides the user with the option of measuring the performance of their ad campaign. Since a user can create multiple ad campaigns with different keywords, it allows the user to see which keyword and ad campaign is performing better which one is not worth the investment. It helps the user to save a lot of cost over keywords that are not effective as the user has the option of turning off the ad campaign. Google AdWord also allows the user to effectively measure the results of the campaign to check the number of visitors who visited the link and converted it to a customer.