Why BP is getting into bed with David Jones. The promising marriage of petrol and gourmet food
Written by

Gary Mortimer, Professor of Marketing and Consumer Behaviour, Queensland University of Technology
"Fill 'er up?"
That was the immediate greeting from the driveway attendant when pulling into the service station in the days before self-serve pumps[1].
Yes, once there was someone to pump your fuel and check your oil and water.
The colloquially named "servo[2]" actually provided service.
Then, in order to reduce operational costs and remain competitive, they became "self-service" – you pumped your own fuel, pumped your own tyres, and didn't dare ask for mechanical assistance.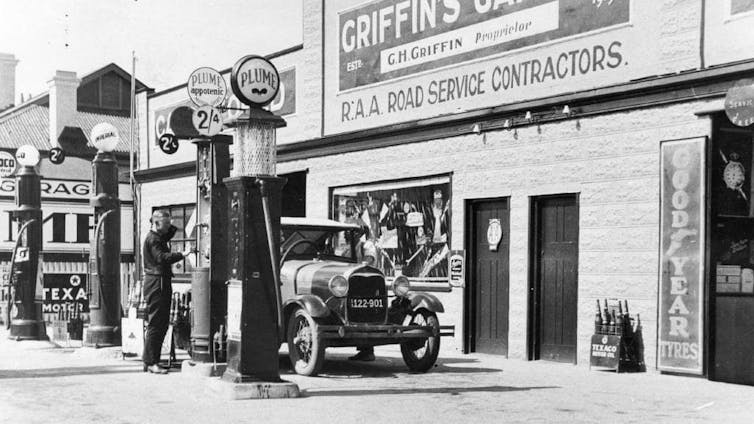 RAA
Today's announcement that David Jones and BP are joining forces[3] to to "create all-new centres of convenience" appears to mean servos are getting back into service, taking the focus off fuel prices and putting it back onto customer experience.
DJs loves food
David Jones has long held food ambitions[4].
Back in 2015, the new South African owner of David Jones, Woolworths Holdings (which shouldn't be confused with Australia's Woolworths) asked South African retailing veteran Pieter de Wet[5] to overhaul its food business.
At first he rolled out "Food Stores", similar to British retailer Marks & Spencers "Food Halls[6]", inside existing David Jones stores. Then earlier this year, he launched DJ's first stand-alone food store[7] in Melbourne's South Yarra.
Moving into fuel and convenience is a logical, although risky, move. Two service station chains have moved first.
Read more: David Jones seeks to exploit top end gap in Australian grocery[8]
Rather than competing only on fuel prices or 4 cent discounts, they are competing on "customer experience". Stay a little longer, charge your phone and deal with some important emails. Have a barista-made espresso, or a Boost Juice. Grab a YouFoodz[9] meal to take home for dinner.
Service stations are rediscovering service
When Singapore-based multinational Puma Energy[10] entered Australia's petrol market in 2013, it acquired Ausfuel Gull, Matilda, Neumann and Central Combined Group, making it Australia's largest fuel retailer outside the big four; Caltex, BP, Shell and Mobil.
In 2016 it began installing 7th Street[11] artisan café and convenience stores in its service stations, offering barista-made coffee, fresh baguettes, free Wi-Fi and phone recharging stations.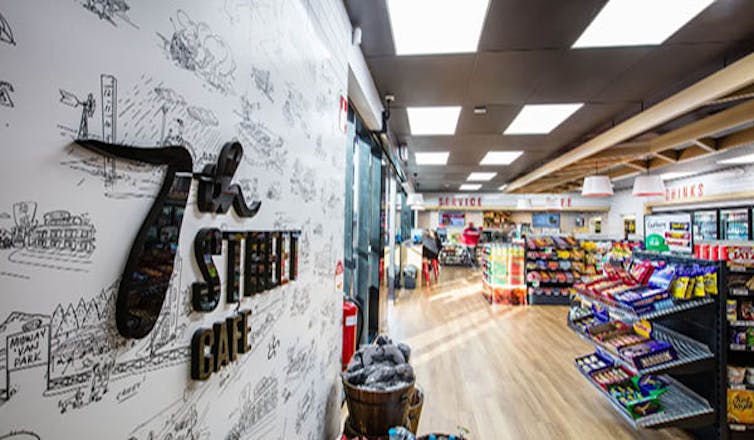 Authors: Gary Mortimer, Professor of Marketing and Consumer Behaviour, Queensland University of Technology
Read more http://theconversation.com/why-bp-is-getting-into-bed-with-david-jones-the-promising-marriage-of-petrol-and-gourmet-food-122450