Darwin port's sale is a blueprint for China's future economic expansion
Written by

John Garrick, Senior Lecturer, Business Law, Charles Darwin University
An agreement between Darwin's city council and an overseas municipal counterpart normally wouldn't attract much attention. Local government officials love signing such deals. Darwin already has no less than six "sister city[1]" arrangements, including with the Chinese city of Haikou.
But attention has been drawn to Darwin's newly minted "friendship" deal with Yuexiu District, in Guangzhou, due to Chinese media describing it as part of President Xi Jinping's signature Belt and Road Initiative[2].
This suggests Chinese authorities regard Darwin as having strategic significance.
It invites reflection on the wisdom, three years ago, of the Northern Territory government deciding to lease the Port of Darwin (now known as Darwin Port) to a Chinese company for 99 years – and of the federal government going along with it.
At the time the new owner, billionaire Ye Cheng, claimed the Darwin port deal was "our involvement in One Belt, One Road". This was discounted by some commentators as hyperbole, an attempt to curry favour[3] with the Chinese government.
But now, by design or not, the Darwin port deal increasingly looks like a blueprint for how Chinese interests can take control of foreign ports – as it is doing by various means around the world[4] – without arousing local opposition. Quite the reverse. All levels of Australian government have encouraged it.
It makes Darwin an interesting case study – a point of contest between the strategies of the US and China. Darwin's port is under Chinese control, while thousands of US marines are based in the city, as part of the US "Pacific pivot" seen by many as an effort to contain China's influence in the region.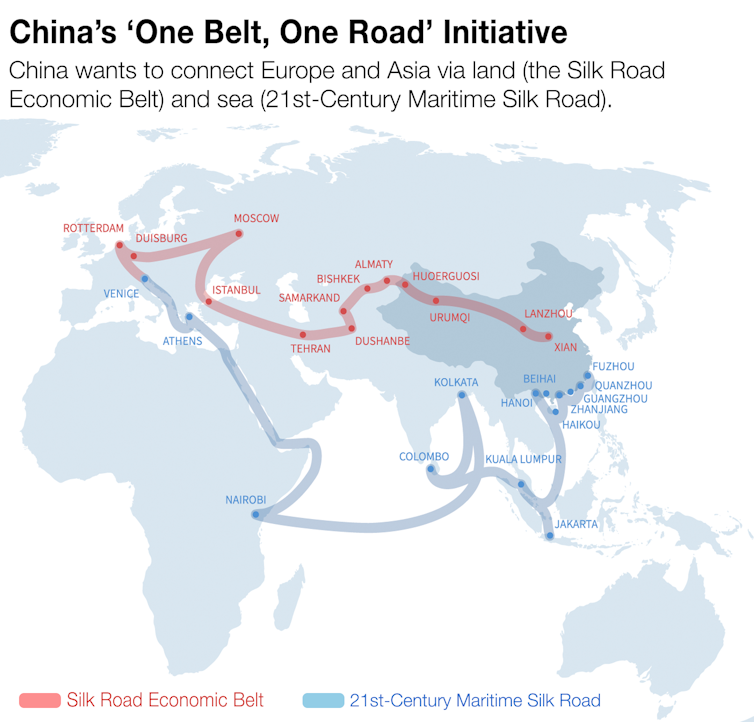 Authors: John Garrick, Senior Lecturer, Business Law, Charles Darwin University
Read more http://theconversation.com/darwin-ports-sale-is-a-blueprint-for-chinas-future-economic-expansion-108254