How to Make Your Sewer Pipe Relining Experience Great
Written by

NewsServices.com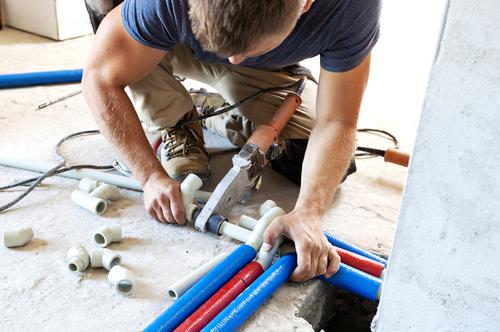 For the most part, hiring a plumber requires little to no effort. You ring, let them know the problem, they turn up, fix it, done. This process works just fine. However, if you're looking at making your pipe repair experience, like in the case of sewer pipe relining, even better, you're in the right place.
As with any house project, a little extra effort can go a long way and transform your experience from good to superb. We want to leave you with the same impression that's why we've put together this quite simple preparation guide for you. It contains tips on how to make things easier for everyone before and during pipe relining.

Use your investigation skills. If it means the world to you to have a good working sewer line after the repair is completed, make all effort to do a little research. You should do this even before your initial call with the company. Don't just get hold of the first that pops up in your internet search results. Take the time to compare companies and read a few feedbacks. You can also visit their website to check their previous works. This will give you an idea of what kind of company you will be dealing with and if they are licensed to do the job.
Alternatively, you can ask a friend or a family for recommendations. A person close to you will surely never fail to give a reliable referral of a trusted plumbing company they've tried before. Keep in mind that choosing the best sewer relining company will help you avoid additional visits or repairs in the course of time. So, you should exercise extra shrewdness during this process.

Take a quick tour of your home for other problems. If you hire a specialised plumber, in this case, a trenchless sewer relining professional, then you've hired someone with years of experience in plumbing and extensive training. Since you're going to have an expert in your home anyway, take this opportunity to look around. Use your detective abilities and take a quick tour of your house where your drains are, or where the plumbing pipe runs in your house to make sure there aren't additional problems they could help fix. If there's any, inform them right away so they can also take note of this. Allowing repair to happen one-time big-time will avoid the chance of having to pay a plumber again to look at the other problem that you failed to bring to their attention.

Clean and clear the work area. If there's an easy way to make things easier for everyone it would be to clean and clear things away that might be disruptive to their work before they turn up. That way, once the relining team arrives, they can get the ball rolling right away and move around quickly. If the repair involves working in the toilet, your plumbers will appreciate it if you clean it before their visit. If a toilet is blocked or has backed up it's understandable that it's dirty. Having their head next to nasty stuff can be pretty gross.
If you have pets and kids in the house, keep them out of the way. Find a temporary space for kids and pets while the work is underway. This could be a perfect time to ask for a little help from friends or family. Doing this will make sure your little ones are safe and the work is done without disruption.
Most importantly, clear the areas where your sewer pipe runs. If your plumbers will have to dig holes and trenches, plan ahead what plants can stay and have to be moved in your yard.

Don't hesitate to communicate - If there's any information that may be helpful for the completion of the job, don't hesitate to bring this up with your sewer relining contractors. Provide as many details as possible and you'll be surprised how valuable your inputs can be to the success of the job. Don't hold back or feel embarrassed to raise questions. A trusted plumber who cares for their clients would love to share some tips and answer any queries, especially if it helps make you become better at taking care of your plumbing. As long as you respect the work area, don't be afraid to treat your repair experience as a learning opportunity.
Also, depending on the scope of the problem, the sewer pipe relining in Sydney professionals might need to access your main water line. So, make sure you know where it is so you don't get cranky and end up scrambling to find out if they ask.
What should you do?
If you want to make your plumbing repair experience excellent, hire the right one for the job, not the one that offers the lowest sewer pipe relining cost. At Revolution Pipe Relining we make sure that your experience from start to finish is at the highest standard. When you hire us, not only will the repair work be made with proficiency, we will also educate you of the things to avoid to make sure your drains or sewer stays working as long as you want it and you'll never have to worry about a blocked sewer drain anymore.