What To Look For In A Crane Rental Company
Written by

NewsServices.com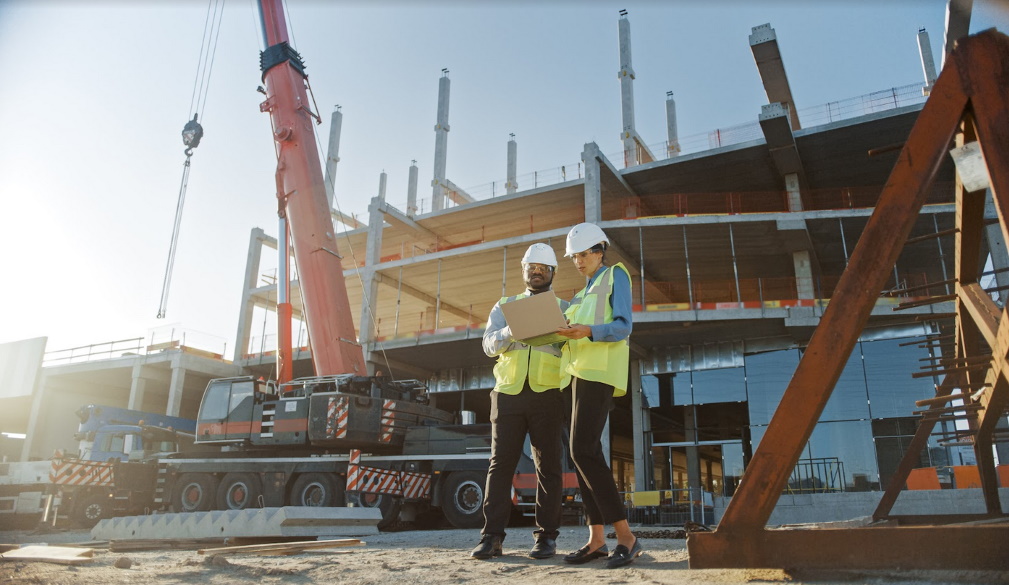 In building a property, you may need to hire a crane rental company, especially if you need to construct two or three more levels for your structure. 
Without enough knowledge on the features and services, it can be challenging to find a crane rental firm to fit your construction needs.  
To get the results you're looking for, hiring the best crane rental service is key. Ahead, you'll find some tips on how to choose the best one for you. 
Years Of Experience 
As with hiring other service providers, you need to perform due diligence by conducting research about the company you're planning to hire. You want to make sure that you're dealing with legitimate and government-recognized firms. 
Ask for referral from friends and family members. If not, start your search online. Simply type keywords that include your location, for instance, 'Crane Hire North Shore,' if you're from the area.
Make sure the rental company and its staff have ample experience in the field, as well as ample years of existence in the business. Having been in the sector long enough means the firm understands your requirements and is capable of providing these, and, perhaps, more.    
Impeccable Customer Service 
Apart from state accreditation and staff qualifications, another important thing you should look for in a crane hire company is the way they treat their customers. 
Ask for referral for previous clients to find out how the company fares in this department. If not, check how they handle your questions and the discussions during your initial visit. 
The company must find out what your expectations are and suggest ways to meet your goals in a more efficient manner. The team should also display professionalism and the proper attitude to handle the project appropriately. A rental should also welcome flexibility, especially with the current pandemic. For instance, as shutdowns may be in place, contactors must minimize contact and allow electronic payments for their projects. 
Strict Safety Standards 
The company should only employ staff accredited by the state, and utilize pieces of equipment that are regularly checked for safety, internally and through concerned occupational health agencies.       
Cranes should be in top condition to avoid breakdowns and remain safe while in use. Additionally, crane operators and other workers should have the right licenses to operate such machines. Insurance is also paramount in these types of work, so ask the company if their staff have valid coverage. An insurance is essential because it offers protection to both parties. On the one hand, rental workers who get injured while on duty will be compensated by the firm. Also, it can help you pay for minor property damages in case of accidents.         
As the construction sector is reinvigorating amid the pandemic, companies are expected to implement minimum health standards, such as social distancing, as well as wearing of masks and other safety gear. The team should also have first aid kits and protocols in place, in case unexpected things happen, such as on-site accidents.


The Choices Of Cranes Available
Cranes aren't made equal. There are different cranes used in multiple projects. Some are better for ground use, and there are types ideal for water use. Without the help of a rental company, it's better to learn about the basics.     
A reputable crane hire company will have the most common cranes used for construction, such as carry deck cranes, and truck-mounted, rough terrain cranes. In some cases, the company may have special types that include floating cranes used in projects at sea, or tower cranes, which offer amazing lifting capabilities. 
With a wide array of crane rental units, a company can match your project needs with the ideal equipment, providing you with excellent solutions and project outcomes.    
Value-For-Money Services 
In choosing the best crane rental company, you don't have to pick the one that offers the lowest price. Often, you get what you pay for, and hiring the cheapest company may give you problems down the road. 
What you should be looking at is a firm that gives you bang-for-the-buck. Check a company that can provide the best service at the most reasonable prices. While the staff are free to offer their suggestions and adjust their services based on your budget, they shouldn't push clients to avail of non-essential services.
Be wary of companies that charge you with hidden fees or ask you to pay a substantial amount even before they can provide the rentals and services you need. 

Wrapping Up
These main points should be your guide in coming up with an informed decision about which rental company to hire for your project needs.
Choosing the right company that delivers the best results is a critical element in a successful project. A poor choice of service provider will reflect by means of a badly-constructed building, and you should avoid this mistake at any cost.