Brisbane's healthcare market set to expand with a new holistic pharmacy brand
Written by

Georgie Rowlands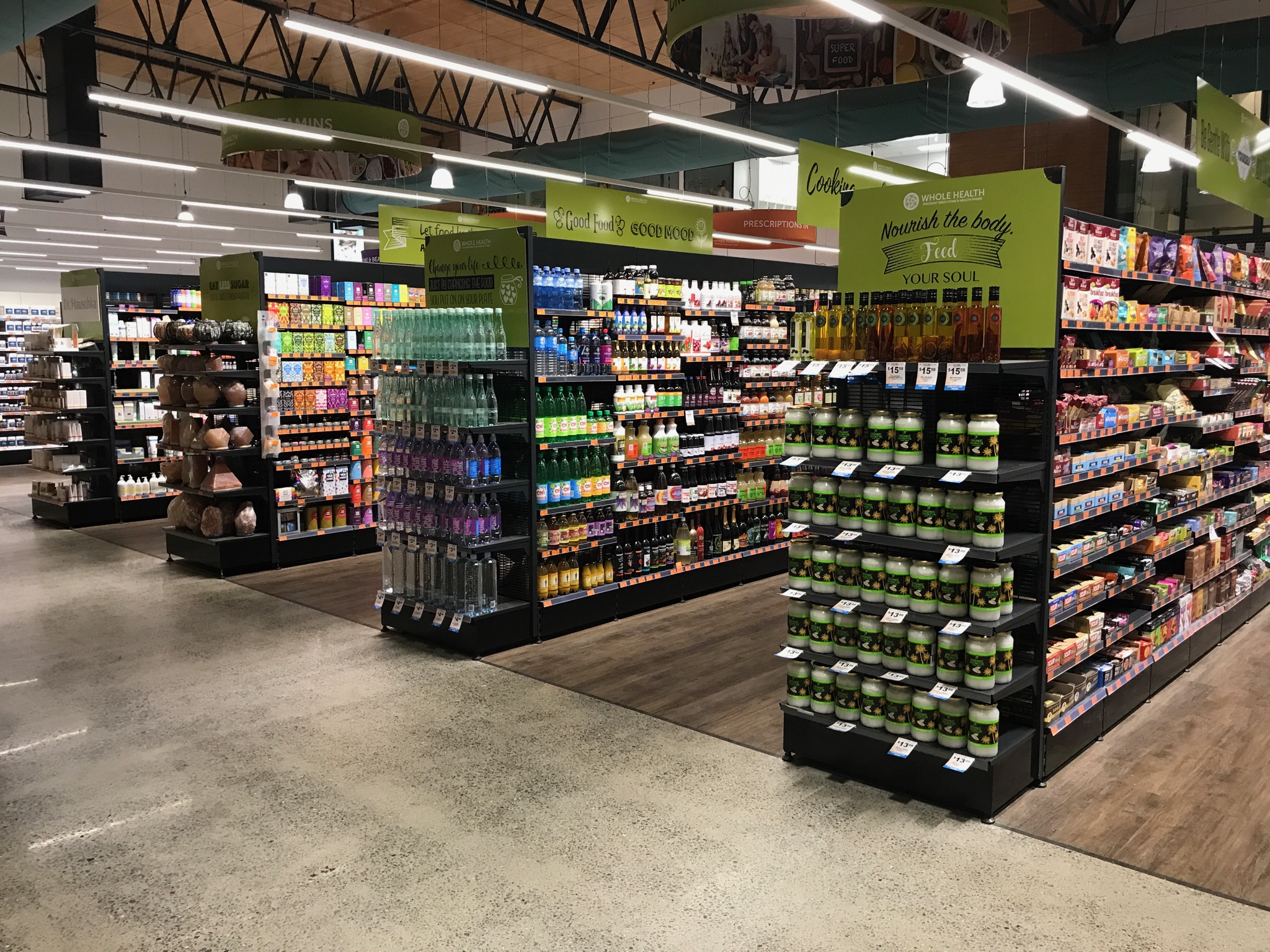 Brisbane will soon be home to two innovative new healthcare destinations with the launch of new holistic pharmacy brand Wholehealth Pharmacy and Healthfoods, which is set to shake up the local health market in Toowong and West End.
Developed by two Cairns pharmacist brothers with store design by Harry Nina, the concept features Queensland's largest and widest range of both pharmacy and organic products and introduces a holistic approach to healthcare and pharmacy.
Wholehealth Pharmacy and Healthfoods founder Frank Pappalardo, says the new stores are the natural evolution of pharmacy and meet a growing demand for natural and holistic health solutions.
"As a pharmacist, I'm very passionate about the role pharmacy plays in community healthcare. Pharmacy has always focused on providing our patients with medication advice and a variety of health services, but we could see there was an even bigger role we could play to improve health outcomes by also providing advice and products to help our patients lead healthier lifestyles," said Mr Pappalardo.
"Wholehealth Pharmacy and Healthfoods was developed to support our customers with holistic, whole health solutions through advice on meal plans, nutraceuticals, natural and organic products, and more."
With grand openings on Friday 15 June in Toowong and

Saturday 16 June

in West End, the pharmacies additional services include Australian Sport Nutrition and Naked Foods.
Toowong Wholehealth Pharmacy and Healthfoods also has plans to include a cafe in coming months, while West End Wholehealth Pharmacy and Healthfoods also includes JustBeSpace, a yoga, wellness and meditation studio and has plans to incorporate a café and medical practice in the future.
The official grand openings will include
cooking demonstrations, taste testings, lucky door prizes, sample bags, mini massage sessions and the chance to enter a draw to win a $500 gift voucher for the stores.
"Wholehealth opens up an exciting new market for Brisbane, and we are very excited to bring this healthcare initiative to the community."
About Wholehealth Pharmacy and Healthfoods: 
Wholehealth Pharmacy and Healthfoods Australia's first pharmacy retailer to offer a true, holistic approach to health and well-being. In partnership with Discount Drug Stores, the new pharmacy offers products and services Australians know and trust plus one of the countries widest ranges of natural and organic products across skincare, beauty, healthfoods and nutrition.
Discount Drug Stores is a leading discount pharmacy group that commenced operations in late 2001. Discount Drug Stores is an Australian owned and operated business that strives to make a positive difference to its customers' wellbeing by providing medicines and health care solutions at everyday low prices, with an uncompromising approach towards the delivery of professional health advice and exemplary customer service.  The group has now expanded to over 145 store locations Australia wide.
In 2014, Discount Drug Stores was acquired by Sigma Healthcare Pty Ltd (formerly Sigma Pharmaceuticals Ltd). The backing of Sigma provides Discount Drug Stores with access to greater capital, resources and the business intelligence that comes with being part of a large corporate entity. A national wholesaler and retailer to the pharmaceutical industry, Sigma distributes to over 4,000 pharmacies nationwide. It is also the owner of retail pharmacy brands Amcal, Amcal Max, Guardian, totalling almost 600 stores. Discount Drug Stores sits within Sigma's newly formed Discount Retail Pharmacy Group alongside PharmaSave and Chemist King.