Andrew Banks launches his own start-up Plastiq.it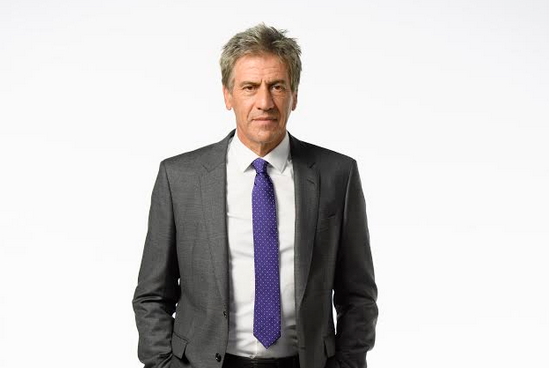 FinTech start-up Plastiq turns traditional loyalty on its head and fast-tracks growth with Equity Crowdfunding 
Australian entrepreneur, Shark Tank judge and investor Andrew Banks today launches an Equity Crowdfunding campaign with platform​ ​Equitise​ for his new cashback rewards business ​Plastiq.it​. Founded by Andrew Banks, David Anderson and Tricia Stevens,​Plastiq.it is cashback done right. 


The first of its kind business offers a superior solution to customer rewards and loyalty, differentiating itself by its ease of  use. ​Plastiq.it is one of the only businesses that offers a truly 360 degree view of a customer's behavioural spending habits and patterns and links this to a rewards program which allows consumers to receive up to hundreds of dollars back within the first year.  


The startup intends to raise $400,000 at $1.25 per share with leading Equity Crowdfunding platform Equitise from late January 2020.


Founded in late 2018, Plastiq has built a next-gen data platform that's set to capture a share of the $275 billion Australian retail market opportunity, while providing customers greater value from their shopping, and merchants value in customer insights.


Since it's public beta launch in November 2019, Plastiq already has over 2,500 members, more than 500 of Australia's leading retailers onboard and strategic partners such as RAIZ Invest and Manly Warringah Sea Eagles. Members automatically receive cashback to their Plastiq account on their in-store or online purchases at participating merchants, without the need for merchant integration, loyalty cards or receipts.


Plastiq's technology platform has been designed from day one to have global capabilities with no restrictions from geography and an aggressive growth plan being executed beyond the Australia market. With existing partners operating in multiple global markets, the team intend to follow the launch of Plastiq in Australia by expanding in other markets, to capture a share of the cashback, gift cards, loyalty and rewards global market opportunity of $1 trillion. 


Co-Founder Andrew Banks says Plastiq is​a cashback rewards program that turns the existing model of data collection on its head.


"Plastiq removes the need for loyalty cards, coupon codes and manual reward redemption while providing real cashback right into the pockets of consumers. Plastiq uses leading online to offline technology that enables it to also collect data from in-store transactions, providing a wider range of data insights than traditional services," he said.


"Plastiq collects data from using enterprise grade security rather than merchants, bridging the gap between online and offline. It's easy to use, instantaneous and automatic with no loyalty cards, no coupon codes and  no hassle," he says.


Founder of Equitise, Jonny Wilkinson says Plastiq offers a unique value proposition and has created a solution  to key customer loyalty options.


"Plastiq provides cashback to members on purchases they make at participating merchants, leveraging the monetary value of transactional data to reward consumers up to hundreds of dollars. Rather than providing coupon codes or credit that can only be used at the same merchant, Plastiq is disrupting the traditional loyalty rewards industry by being super simple to use and providing benefits to customers and businesses," he said.


"This is a rare opportunity for everyday investors to invest alongside such an experienced and successful investor such as Andrew Banks, getting in early with the Equity Crowdfund before the product even roles out publicly," he said.  


Approximately 1 in 2 Australians prefer the combination of cashback and discounts as key loyalty options. As a form of compensation for customer loyalty and data, Plastiq provides members with real cashback on transactions that can be used however they wish.


By using a proprietary technology platform, Plastiq has streamlined the experience for businesses and  consumers, facilitating a mutually beneficial relationship for all involved. Businesses can utilise transactional  and behavioural data generated from customer interactions to better drive marketing efficiencies.


In addition to the rewards system, merchants are able to integrate superior targeting methods, increase visits and find the best allocation of engagement for all customer types. With the power of offline transactional data, which has been largely unavailable to businesses up to now, they can take the guesswork out of measuring attribution and maximise the returns on marketing spend.